Minnesota CAV Partnerships
Connected and automated vehicles in Minnesota
Planning and preparing for CAV in Minnesota
Connected and automated vehicles (CAV) will be part of Minnesota's transportation future. Basic levels of connected and automated vehicle technology are already on Minnesota roadways.
The state is at the forefront of testing and understanding connected and automated vehicle technology, specifically focused on safety and winter weather. Minnesota CAV partners are advocating for not just testing the technology but making sure it supports how people live, work and play.
MnDOT's Connected and Automated Vehicle office (CAV-X) oversees CAV activities in Minnesota. However, Minnesota's CAV program involves partners across government, private industry, advocacy groups and academia. Each plays a vital role in planning and preparing for CAV in Minnesota. Minnesotans play an important role in shaping how partners implement this technology in the state through program and project-level input and decision-making opportunities.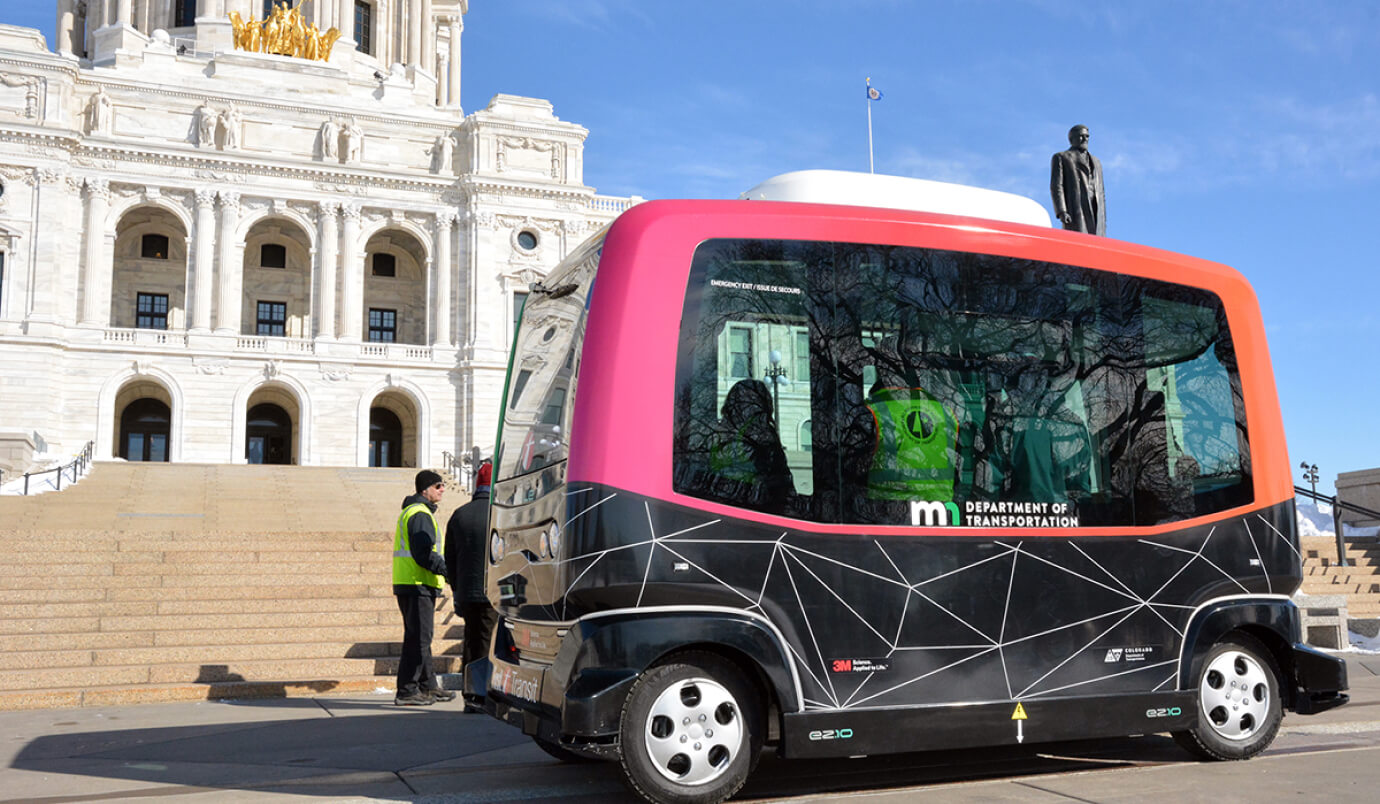 ---
Connect with us
---
Strategic plan
The MnDOT CAV strategic plan helps the agency prepare for changes in transportation
Executive report
The Governor's Advisory Council executive report summarizes CAV in Minnesota.
Guiding Principles
Help stakeholders ask the right questions when developing CAV policies and programs.
Working Groups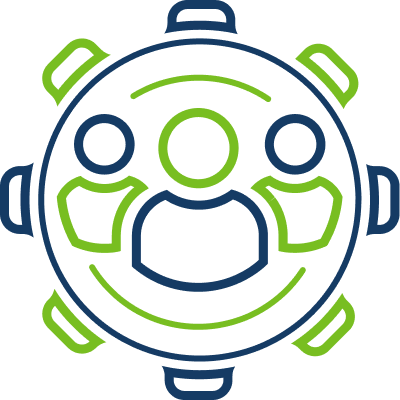 Minnesota has established working groups and committees to support collaboration and problem-solving as the state plans and prepares for CAV.
In April 2019, Governor Walz issued an executive order (PDF), creating a Connected and Automated Vehicles Advisory Council. It was formed to study, assess, and prepare for opportunities and challenges associated with the widespread adoption of connected and automated vehicles (CAV) and other transportation technologies. The members serve a four-year term.
The Interagency Connected and Automated Vehicles team (I-CAV) includes representatives from state agencies, the University of Minnesota's Center for Transportation Studies, Met Council and the U.S. Department of Transportation's Federal Highway Administration. It ensures coordination on CAV activities, supports policy developments, advises the Governor's Advisory Council on CAV and actively works towards CAV solutions and projects that make Minnesota's multimodal transportation system safe, equitable, efficient, sustainable and healthy.
The Minnesota Innovation Alliance is a broad statewide network established to coordinate CAV activities—including research, projects, planning and policy—to help the state plan and prepare for emerging technologies.
Funding Information
State Funding
CAV-X has two programs to fund CAV and ITS projects in Minnesota. These programs help Minnesota to stay at the forefront in pursuing advanced technology to solve todays transportation challenges.
CAV Challenge
The Minnesota CAV Challenge is an open, rolling solicitation program for potential partners to propose ideas to advance emerging CAV technologies to improve transportation for all Minnesotans. This program can fund up to $2.5 million in projects annually.
Innovative Ideas
Innovative Ideas is a program that solicits projects and ideas to test, demonstrate or deploy intelligent transportation systems technology in Minnesota. The program typically issues a solicitation every two years and can fund up to $1 million in projects. When active, solicitations are posted to MnDOT's Professional/Technical Notices webpage.
Federal Funding
In addition to numerous federal funding opportunities to advance transportation, there are two programs associated with CAV and other emerging transportation technology from the Bipartisan Infrastructure Law, the SMART grant program and the ATTAIN grant program.
SMART offers up to $100 million in grants annually through 2026 and will fund projects (including technology demonstrations) that use data and technology to solve real-world challenges facing communities today.
ATTAIN offers up to $60 million in grants annually through 2026 to deploy, install and operate advanced transportation technologies to improve mobility, efficiency, system performance, intermodal connectivity and infrastructure return on investment.
---
Partnership funding
Many MnDOT projects are successful thanks to funding from local government, academia, businesses, non-profit organizations and others. When partners participate in our projects, we can leverage our diverse perspectives and needs to learn more and advance our work farther. Potential partners are encouraged to connect with CAV about funding opportunities.
Role of CAV Partners
Minnesota's CAV program relies on a variety of strategic partners who bring skills, ideas and unique perspectives.
Elected Officials
Understand the State's vision for CAV and be a champion for planning and preparing for CAV at the city, county and state level. As a decision-maker, support policies, projects and funding for CAV.
Research Organizations
Identify areas for potential research and available funding programs. Propose projects through these and Minnesota's CAV Challenge program to further the State's CAV advancements through research, testing and innovation. Track national and international research related to CAV and advise decision-makers in Minnesota.
City/County Administration
Understand the State's vision for CAV and be a champion for development at the local level. Your decision-making authority can help advance CAV preparation and infrastructure improvements.
Local Government Public Works
Partner with MnDOT technical staff to further your understanding of CAV technologies and infrastructure needs so you can champion CAV development. Get involved with the Minnesota County Engineers Association CAV Committee and the City Engineers Association of Minnesota Traffic Safety Committee. Use your decision-making authority to incorporate smart technologies into future roadway improvements projects.
Chambers of Commerce/Economic Development Organizations
Understand the State's vision for CAV and champion its development at the local level. Your influence will shape government and private industry investment in CAV technologies.
Non-Profits & Advocacy Groups
Participate in CAV planning and demonstration activities throughout Minnesota. Join an Innovation Alliance committee to get involved in CAV decision-making. Use your expertise and influence on specific CAV and mobility-related topics to influence the future of CAV in Minnesota.
Other Government Agencies
Partner with the MnDOT CAV office supporting supporting state initiatives and be a champion for state-wide CAV development.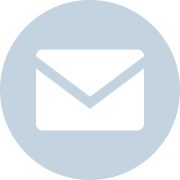 Stay Informed