Innovation Alliance
---
Minnesota CAV Innovation Alliance
The Minnesota CAV Innovation Alliance is a broad statewide network to coordinate connected and automated vehicles (CAV) activities-including research, projects, planning and policy-to help the state plan and prepare for emerging technologies.
Why create a statewide alliance?
The 2018 Advisory Council Executive Report recommended building a statewide coalition – or an alliance – to coordinate activities throughout the state. In May 2020, the council established the statewide CAV Innovation Alliance. The alliance is intended to be a broad statewide network to coordinate CAV work across Minnesota. The alliance is to be a "one stop shop" for CAV in Minnesota.
Goals
Create a network of local, regional and statewide organizations who share a commitment to planning and preparing for CAV and emerging technologies.
Coordinate CAV activities across the state to develop a unified program and avoid redundant research.
Implement Governor's Advisory Council recommendations to advance the council's priorities.
Develop priorities for public-private research, pilots and projects.
Meet regularly to discuss CAV project and research updates, share lessons learned and best practices.
Convene an annual conference to share lessons learned and develop priorities for the alliance.
Who is involved?
The CAV Innovation Alliance is a broad partnership that includes representatives from universities and technical colleges, private industry, nonprofits and government. The alliance coordinates CAV activities throughout the state. The council is committed to building an inclusive alliance. The alliance is open to any individual or organization interested in CAV, including members of the public.
Committees and committee membership
The alliance created five subcommittees to develop clear goals and deliverables for the Governor's Advisory Council. MnDOT's CAV supports the committees. MnDOT Government Affairs staff facilitate open conversations. Each committee regularly reports to the Governor's Advisory Council.
Committee

Leadership

Safety Committee

Chairs:

Mike Hanson, DPS Office of Traffic Safety
Amber Dallman, MnDOT Office of Transit and Active Transportation

Connectivity and Data Committee

Chairs:

Damien Riehl, FastCase
Frank Douma, University of Minnesota

Vice chair:

Infrastructure Investment Committee

Chairs:

Jay Hietpas, MnDOT Operations
Bret Weiss, WSB

Labor and Workforce Committee

Chairs:

Chris Hadfield, MnSCU Technology Center of Excellence
Tammy Meehan Russell, The PLUM Catalyst

Outreach and Education Committee

Chairs:

Gina Bass, University of Minnesota
Katie Caskey, HDR
Committees meet regularly. Committee meeting summaries are available upon request. To attend a committee meeting, or join, contact Tara Olds.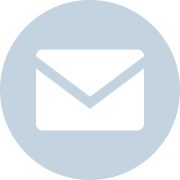 Stay Informed