I-CAV
---
Interagency CAV Team
The Interagency Connected and Automated Vehicles Team (I-CAV) includes representatives from state agencies, the University of Minnesota's Center for Transportation Studies, Met Council and the U.S. Department of Transportation's Federal Highway Administration to ensure coordination on CAV activities, support policy developments, advise the Governor's Advisory Council on CAV and actively work towards CAV solutions and projects that make Minnesota's multimodal transportation system safe, equitable, efficient, sustainable and healthy.
Mission, Goals and Tasks
I-CAV's Mission
Ensure interagency coordination and collaboration, develop cross-agency policies and programs to strategically prepare Minnesota for CAV and provide policy support to implement the CAV Advisory Council's vision.
Act as a policy working group as subject matter experts to ensure coordination among agencies.
Collaboratively support CAV agency objectives to guide the Advisory Council.
Provide institutional background knowledge and continuity for Advisory Council members.
Connect within our agencies to share information and resources with technical experts.
Accountability and coordination of CAV activities across agencies.
I-CAV Membership
Minnesota Department of Transportation
Minnesota Department of Administration
Minnesota Department of Agriculture
Minnesota Department of Commerce
Minnesota Department of Employment and Economic Development
Minnesota Department of Health
Minnesota Department of Human Services
Iron Range Resources and Rehabilitation
Metropolitan Council
Minnesota Council on Disabilities
Minnesota Information Technology Services
Minnesota Pollution Control Agency
Minnesota Department of Public Safety
Minnesota Department of Revenue
Interested in joining our inter-agency partnership?
To learn more about how your organization can partner on connected and automated vehicles, email the Tara Olds.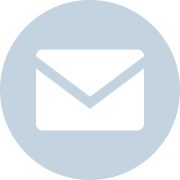 Stay Informed