MnDOT's CAV strategic plan
---
MnDOT CAV strategic plan
The MnDOT CAV Strategic Plan helps the agency prepare for changes in transportation. MnDOT's CAV Office collaborated with staff throughout the agency and stakeholders to identify 65 short, medium and long-term strategies to help the agency plan for advancing technology and mobility trends. The strategies provide direction for transportation organizations and stakeholders moving forward. Originally released in July 2019, MnDOT will update the Strategic Plan periodically as CAV technology evolves.
CAV strategic plan goals
CAV technology will drive opportunity for Minnesota
Safety – Support deployment of CAV technology to improve safety and achieve Toward Zero Death (TZD) goals.
Efficiency – Harness CAV technology to improve the efficiency of the transportation system for the movement of people, goods and services.
Equity and accessibility – Use CAV technology to improve transportation equity and accessibility for all Minnesotans.
Economic benefits – Position Minnesota as a place to safely test and deploy CAV to accelerate public benefits and encourage workforce and economic development.
Trust and understanding – Engage the public and other stakeholders to build trust and develop understanding of CAV.
Readiness – Support MnDOT in preparing the organization to proactively address changes in transportation technology.
Sustainability – Emphasize CAV technologies that have the potential to promote environmental and fiscal sustainability.
MnDOT's CAV program approach
CAV-X conducted extensive statewide outreach. Feedback from over 60 meetings with districts, functional offices, local government and stakeholders developed three key themes:
Strategic investment: Make modest strategic investments, recognizing that CAV technology is in its infancy and will change quickly.
Innovation: Question assumptions, embrace new ideas and partners and remain nimble to shifts in technology in a rapidly changing environment.
Knowledge sharing: Be transparent with the public and share ideas and lessons learned with peer agencies and the industry at large.
Strategies and recommendations
The CAV strategic plan recommends 65 actions take place in the next five years to help MnDOT and transportation stakeholders plan for CAV. The recommendations are grouped into nine focus areas developed around MnDOT's business, staffing, operational, investment and other needs.
Capital investment
What projects and capital investments should MnDOT be making or stop investing in?
Strategically build out fiber optic and communication infrastructure to support CAV and Transportation System Management and Operations (TSMO)
Update design standards for truck platooning.
Pilot pavement markings that support humans and CAV.
Invest in electric vehicle infrastructure at state facilities.
Research and development
What should MnDOT research to help advance CAV statewide and nationally?
Continue to fund the Minnesota CAV Challenge open, rolling request for proposals.
Continue investments in connected vehicle test corridors.
Pilot different communication technologies (DSRC and 5G) and business models to adapt to changing trends.
Partnerships
How can MnDOT partner with public and private entities to develop a statewide vision for CAV?
Continue the I-CAV Team and CAV Advisory Council.
Conduct statewide CAV workshops to engage the public and solicit feedback to shape future policy.
Promote industry partnerships.
Regulation and policy
What law and policy changes are needed to safely prepare for CAV in Minnesota?
Authorize the safe testing of automated vehicles.
Modernize utility laws to support the build-out of CAV communication infrastructure.
Update data practices laws and retention policies.
Operations and maintenance
How does CAV impact operations? How do we plan for these changes?
Identify CAV data that will improve traffic safety.
Pilot projects to collect and analyze CAV data.
Develop strategies to maintain and operate CV infrastructure.
Strategic staffing
How does MnDOT's workforce need to change to support CAV technological advancements?
Develop an employee engagement plan.
Identify CAV skill gaps to create a CAV talent pipeline.
Multimodal
How does MnDOT engage our modal partners and people who walk and bike to prepare for CAV?
Pilot automated transit in greater Minnesota.
Conduct bicyclist and pedestrian outreach.
Encourage safe testing of freight technologies.
Communications
How do we educate the public, legislators and statewide and local agencies about CAV?
Conduct public demonstrations throughout Minnesota.
Develop CAV public engagement and communications plans that solicit feedback.
Long-range planning
How does MnDOT's 20-year plan account for CAV?
Review statewide plans to address CAV impacts.
Provide CAV support to local, regional and tribal governments.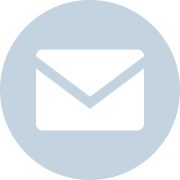 Stay Informed