Learn more about
CAV in MN
---
MnDOT is researching and piloting connected and automated vehicle (CAV) technology that will help the state prepare for future transportation needs in Minnesota.
Med City Mover
Rochester, MN
2021-2022
The Med City Mover was a Minnesota Department of Transportation research project that tested and demonstrated low-speed, automated, electric, multi-passenger shuttles in downtown Rochester, MN. Two six-person shuttles drove a programmed route for one year to test technology, conduct research and demonstrate self-driving vehicles by the Mayo Clinic downtown campus, residential neighborhoods, businesses, hotels and more. The shuttles were free to ride for the public.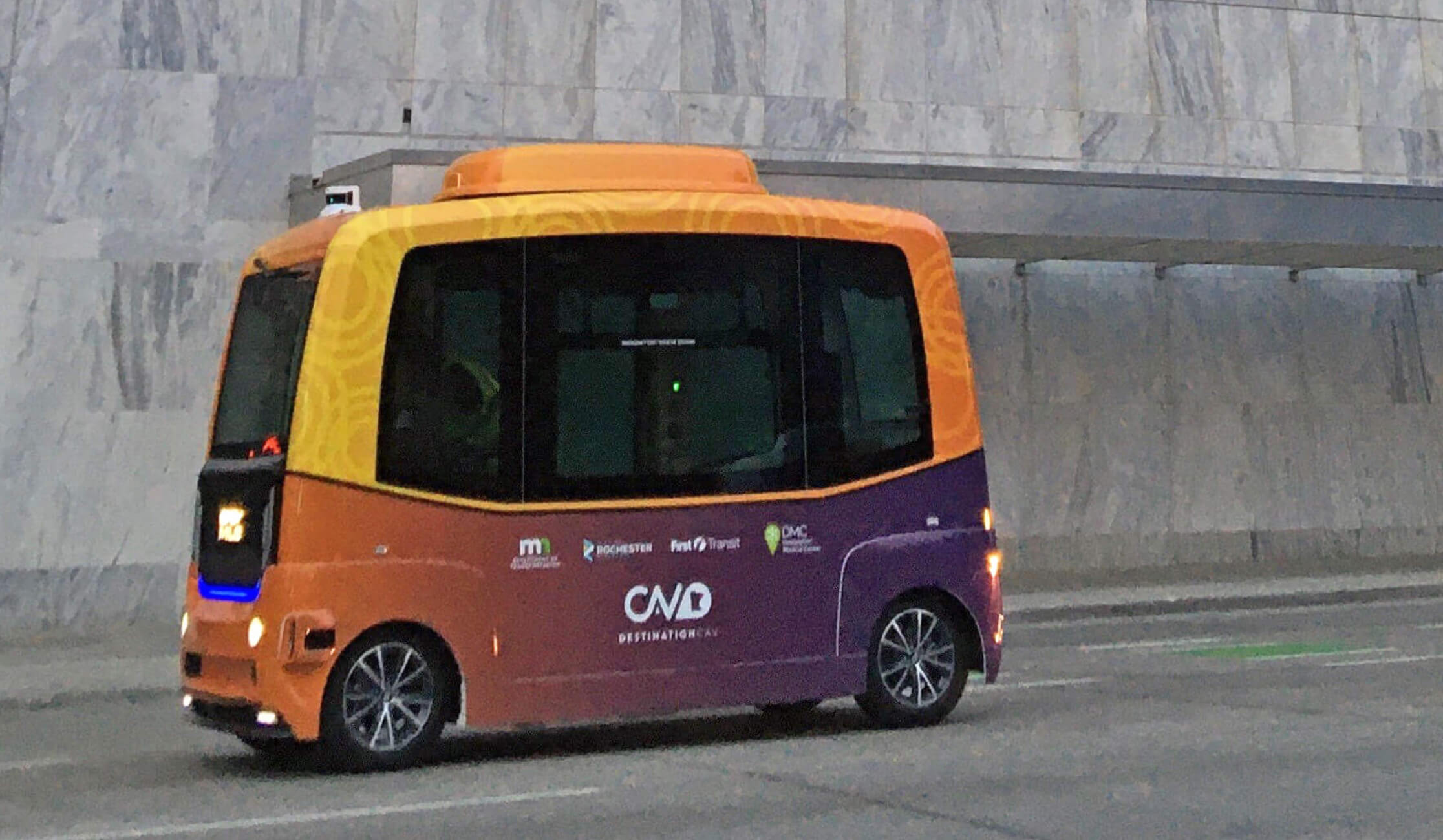 Med City Mover shuttle in action.
Bear Tracks
White Bear Lake, MN
Bear Tracks is a self-driving shuttle project developed by MnDOT that will help bring innovative transportation options to White Bear Lake. The shuttle utilizes state of the art Connected and Automated Vehicle (CAV) technology to help transport individuals around the community. Bear Tracks will provide residents in the White Bear Lake Community with a safe transportation option that is free and open to any resident. The shuttle will provide community members with the opportunity to learn more about CAV technology, provide efficient transportation options for residents of the community and assist individuals with mobility and transportation challenges. Although the shuttle is programmed to run on its own, a safety operator will always be on board to operate the vehicle manually if needed.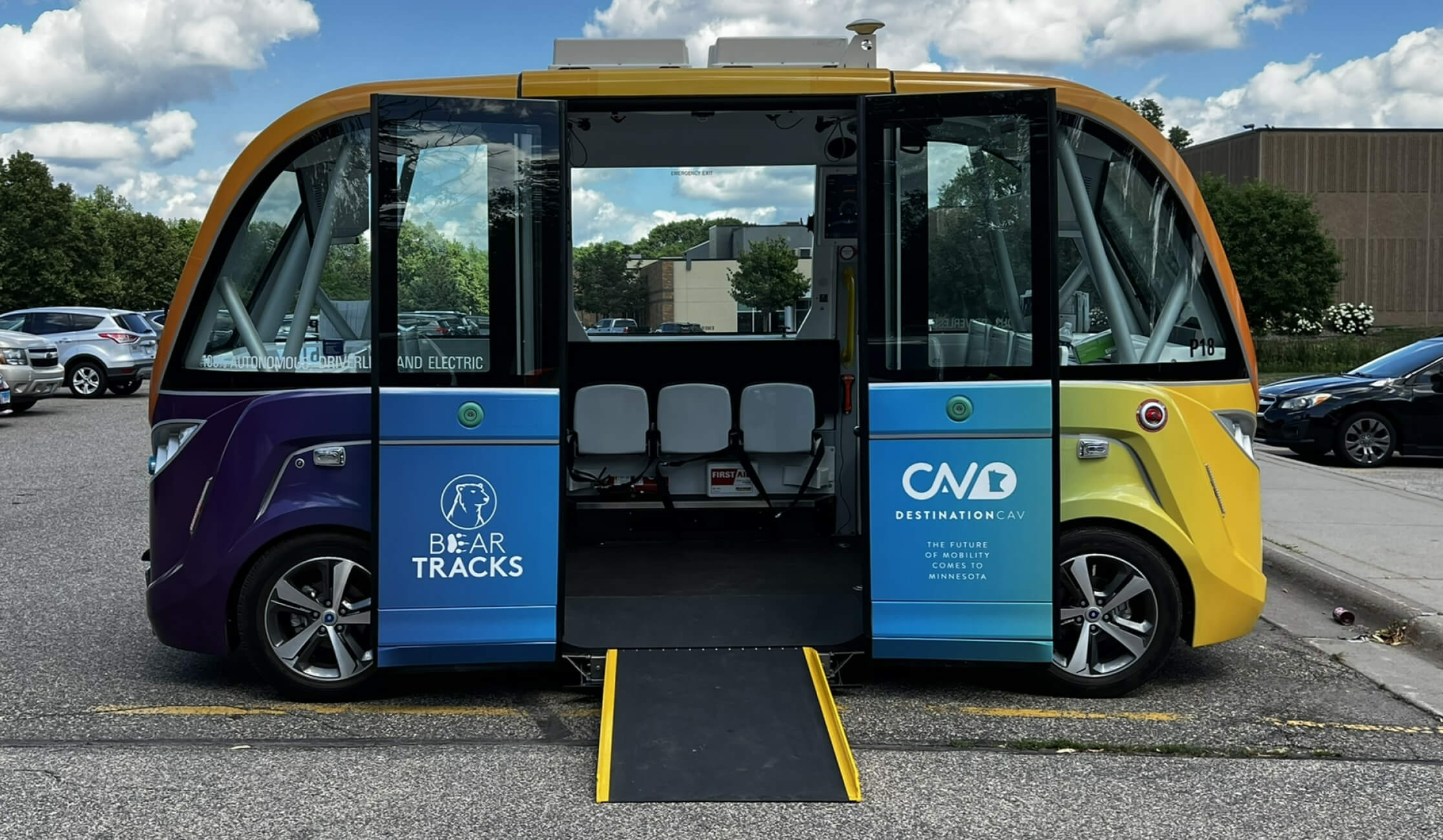 Bear Tracks shuttle, ready to roll.
goMARTI
Grand Rapids, MN
The goMARTI self-driving shuttle pilot is the result of a unique partnership of multiple groups with a shared goal of increasing accessibility and transportation options for residents and visitors in Grand Rapids, Minnesota. The 18-month goMARTI (Minnesota's Autonomous Rural Transit Initiative) deployment covers nearly 17 square miles and includes more than 70 pickup and drop off points with a fleet of five May Mobility autonomous vehicles, including three wheelchair-accessible vehicles. The free, on-demand rides can be requested through the app.
Additionally, the local First Call 211 service helps individuals download and navigate the app, as well as place ride requests by phone. The vehicles are considered self-driving, but an autonomous vehicle operator will always be on board to ensure the safe operation of the vehicle and aid passengers as needed.
goMARTI at a demonstration event in Grand Rapids.
Drive MN
Statewide
Drive MN assessed the readiness of Minnesota Roads for vehicle automation by traveling over 1,000 miles around the state collecting data using CAV research vehicles. The information gathered on this drive will help transportation agencies better understand infrastructure changes that may be needed for vehicle automation. During the drive, events were held at eight locations throughout the state to share information about vehicle automation, drive observations and Minnesota's CAV network.
Connected Vehicle Traveler Alert
Statewide
Using automated vehicle location data, the Connected Vehicle Traveler Alert activates dynamic message data signs to inform the traveling public to the presence of Minnesota Department of Transportation (MnDOT) work vehicles in their path of travel on select Minnesota highways. Informational messages are displayed on digital overhead signs warning of a work vehicle nearby. This project is researching the efficacy and accuracy of the system to determine opportunities for future use on other Minnesota highways. The goal of this project is to inform roadway users of maintenance vehicles ahead so they can be prepared to move over as needed and to create a safer environment for all roadway users.
MnDOT CAV Scenario Planning Workshops
Statewide
2018-2019
MnDOT hosted a series of workshops to explore how CAV could change transportation and life in Minnesota in the next 20 years. These workshops took place in Minnesota cities in 2018 and early 2019. The goal of these workshops was to explore how Minnesotans may be affected by CAV and to identify actions that will benefit people across the state.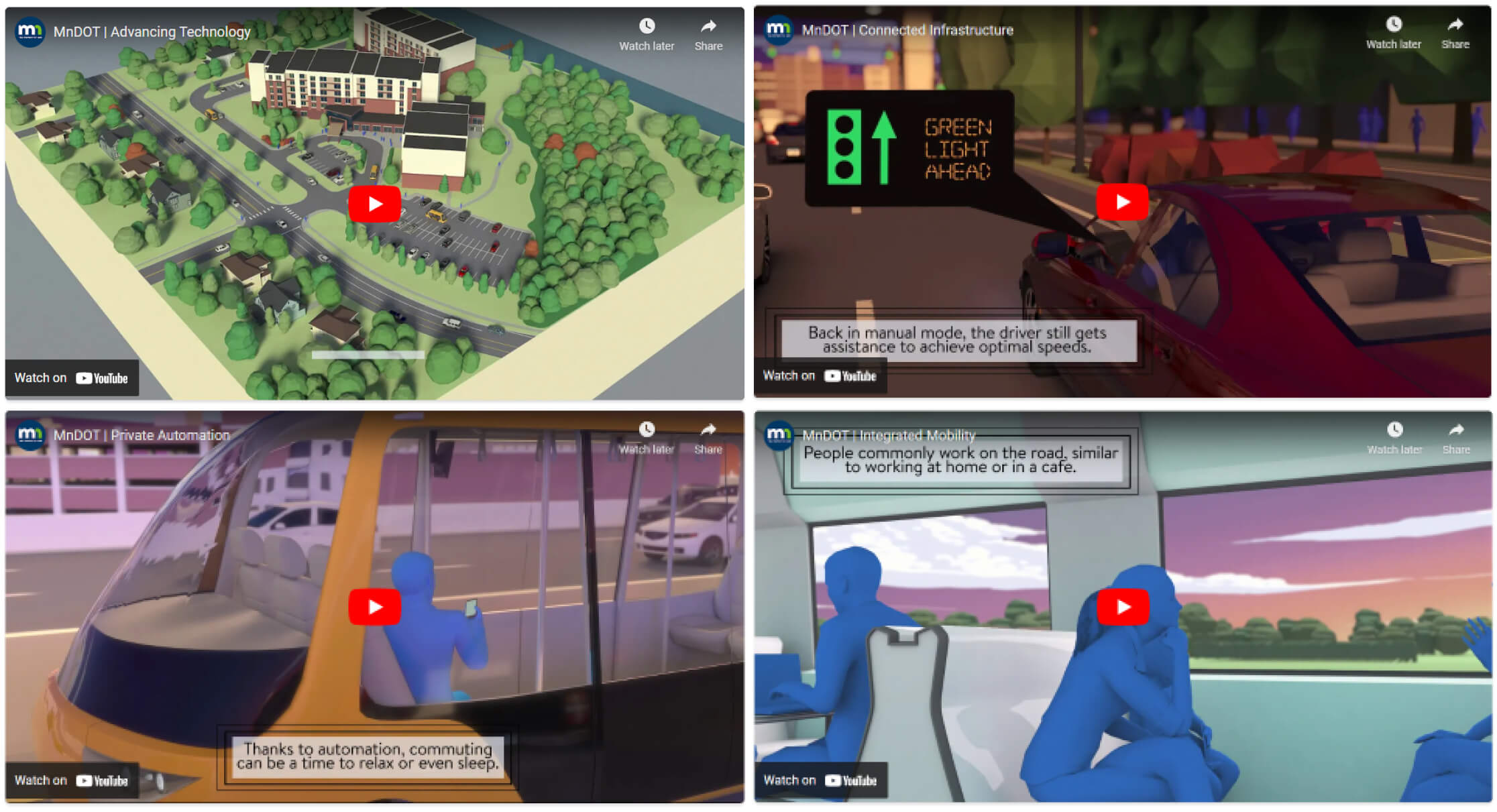 Stills from future scenario videos.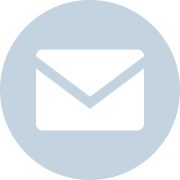 Stay Informed