About
The MnDOT 2011.601 As-Built Specification and Pay Item involves the collection of as-built location data for various features of asset systems built under construction contracts.
This page exists to provide contactors with MnDOT contact information, describe the specific asset features to be collected and associated feature codes, GPS location requirements, metadata for field names, and electronic spreadsheets with example feature collection data.  Please refer to the 2011.601 As-Built Specification for accuracy, coordinate system, methods, mark-up drawings, and other requirements.  
Effective May 9, 2018; the contaminated materials tab has been removed and is no longer required.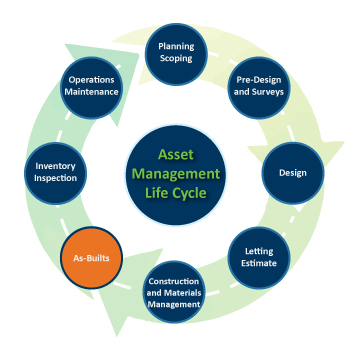 Method and Format of Data Collection Per Asset Class
Method 1
* If an asset class has been included in the as-built specification and is not included on the web-site, please refer to the individual project as-built specification for more details.