About this project

We are working with our partners to provide environmental documentation and preliminary and final engineering reconstruction of the I-494 freeway that travels through the cities of Bloomington, Richfield, Eden Prairie and Edina.
In 2018, Corridors of Commerce, a state road improvement grant program, awarded the project $134 million to introduce MnPASS lanes from EB France Ave. to Hwy 77 and from WB Hwy 77 to I-35W. An additional $70 million was awarded to construct a directional ramp for NB I-35W to WB I-494 traffic.
The current stage looks at the entire freeway from the Minneapolis-St. Paul International Airport to Hwy 169 to determine the solutions to address corridor needs and begin the environmental review process.
The proposed project is envisioned to improve the capacity of the interstate and improve the reliability of the average rush-hour trip.
The goals for the project is to reduce traffic and improve highway safety. The project is divided into 3 areas:
I-494 mainline
I-35W and I-494 interchange
Changes to highway access at Nicollet Ave., Portland Ave., and 12th Ave.
We are considering several options that will improve traffic movement and safety at interchanges on I-494 at Portland Ave. For information about these potential changes, please contact Erik Baxstrom.
To learn more about the design options being considered and potential changes to access, visit the online virtual open house.
Summary of work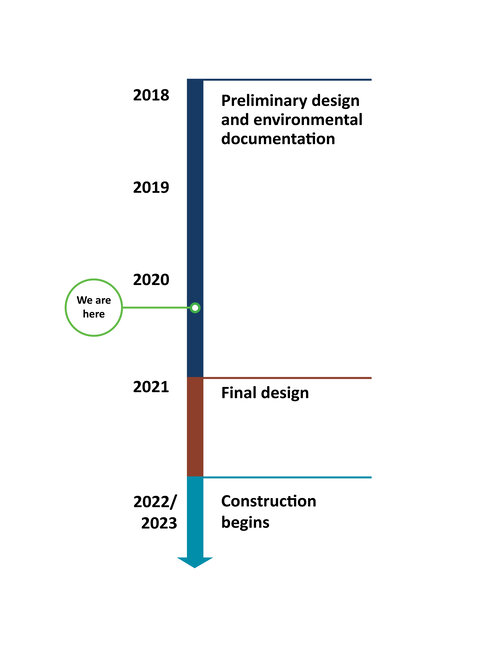 Provide a transit advantage to increase the number of people who can be efficiently moved through the area
Improve the reliability of the average rush-hour trip
Improve safety
Restore pavement to preserve infrastructure and provide a smoother ride
Improve drainage systems to reduce localized flooding and reduce run-off into the Minnesota River
Preserve existing bridges