Managing regulated materials on building and bridge projects
Assessment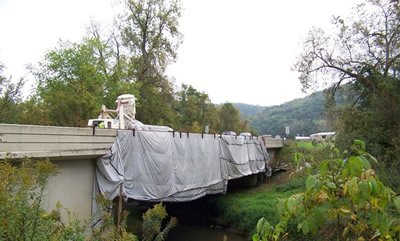 An assessment must be completed before any structure is demolished or relocated to determine whether asbestos containing materials or other regulated materials are present.
Notification
The appropriate notifications must be submitted to regulatory authorities prior to asbestos abatement, structure demolition or relocation activities, regardless of whether regulated waste or asbestos was discovered during the assessment.
Approved contractors
Only MnDOT approved contractors can be used to complete the structure assessment, asbestos abatement/removal process and oversight. Removed regulated materials must be disposed of or recycled according to MnDOT guidelines.
Asbestos removal
If asbestos containing materials are found through the assessment, they must be properly removed and disposed of.
Special Provisions
Peeling/damaged paint
Disposal
Transfer of ownership forms
Highway project planning