Tribal Nations in Minnesota
Each tribe is a separate sovereign nation — unique unto itself and distinct from all other federally recognized tribes.
Each tribe has an independent relationship with the United States and the State of Minnesota. MnDOT recognizes the unique sovereign status of federally recognized tribes, the cultural values of all American Indian tribes in Minnesota, and is committed to strengthening the government-to-government relationship with the tribes.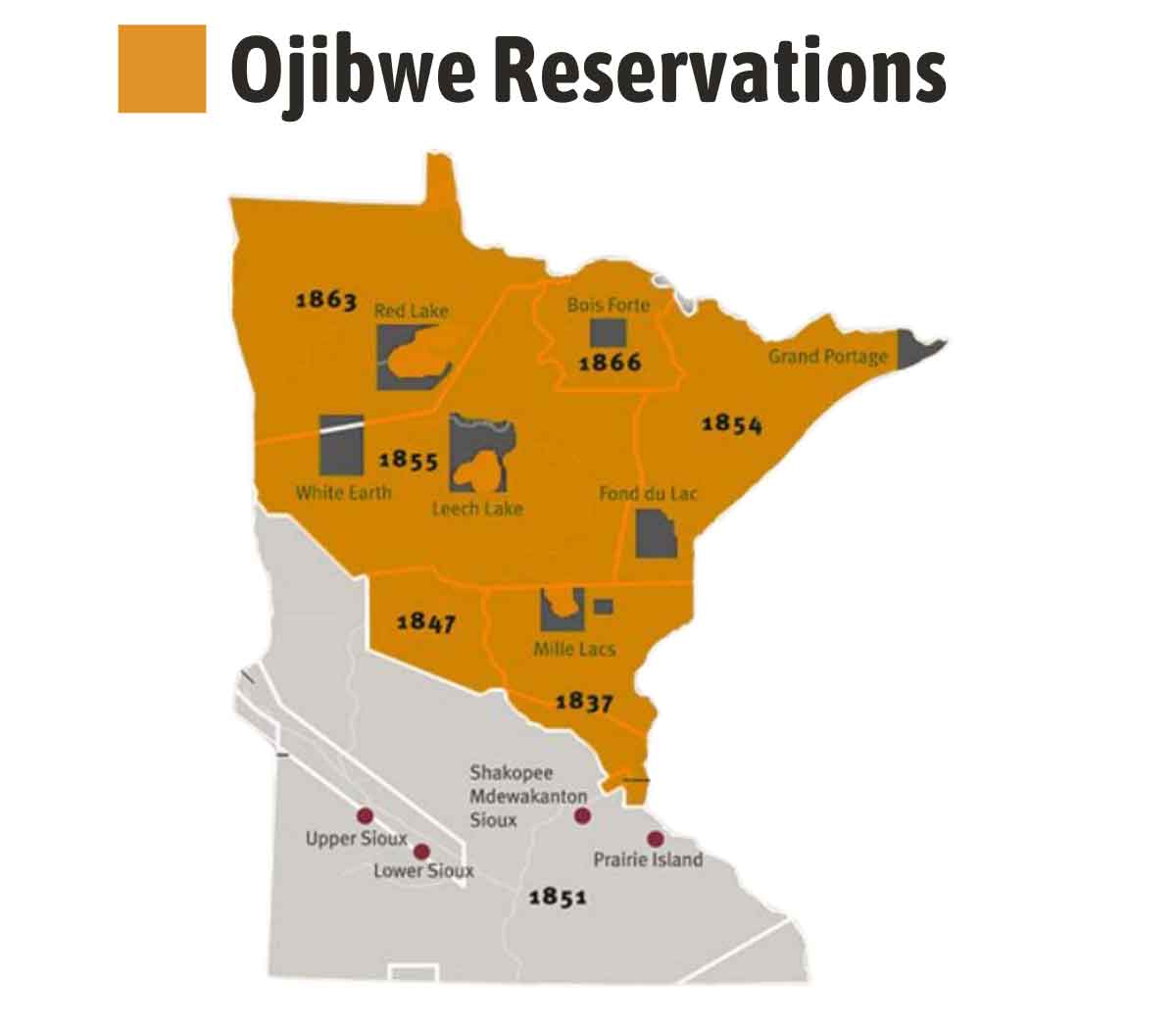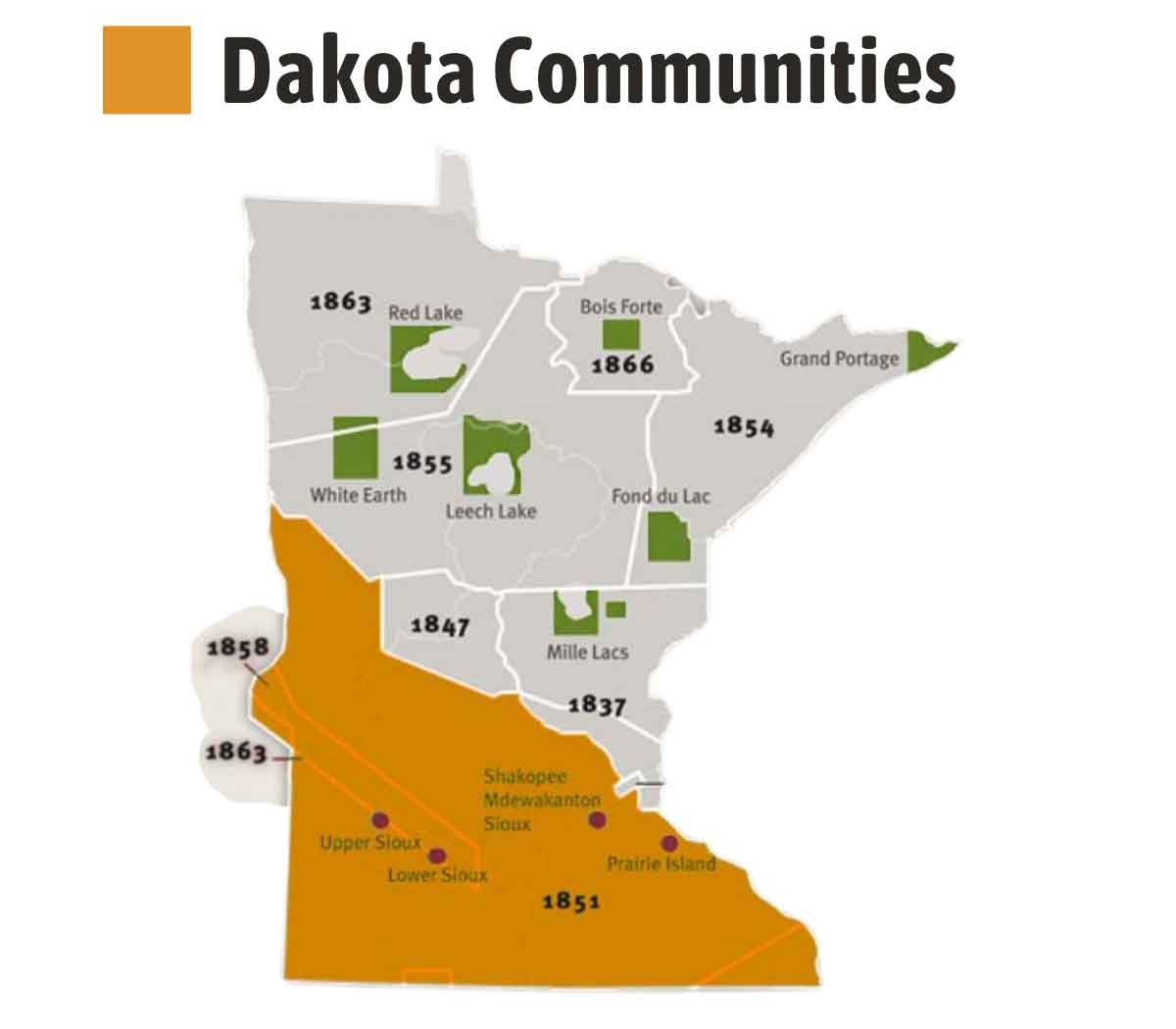 Ojibwe Tribal Nation info sheets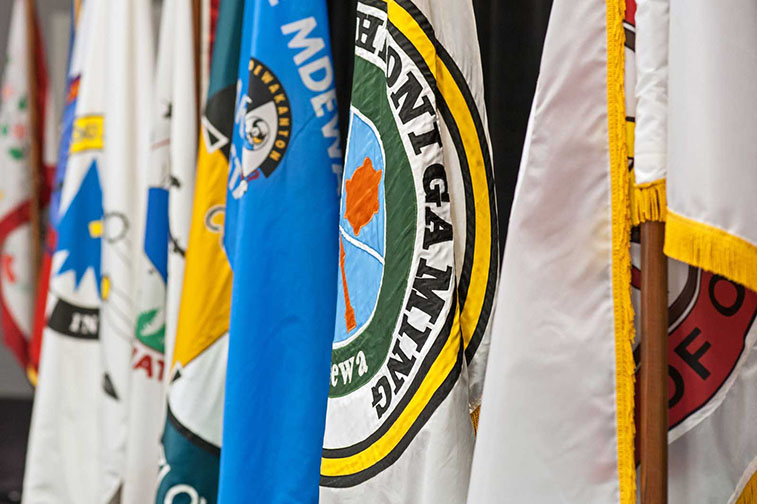 Dakota Tribal Nation info sheets