About this project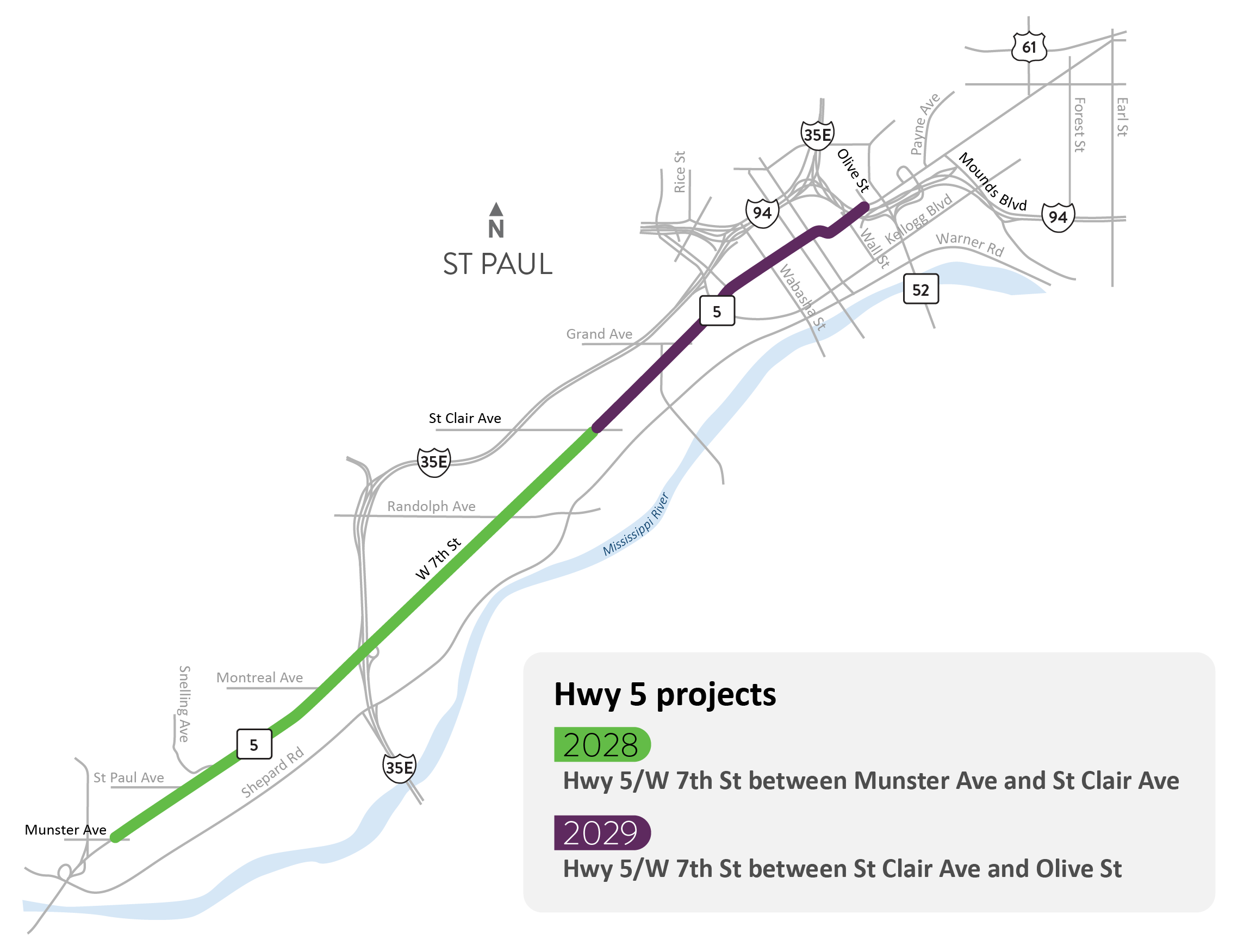 Hwy 5/West 7th St., is an important transportation corridor for St. Paul and the Twin Cities Metro area, connecting downtown St. Paul to the Minneapolis-St. Paul International Airport, Mall of America, and communities between.
A pavement resurfacing project will improve safety along Hwy 5/West 7th St. in St. Paul from Munster Ave. to St. Clair Ave. in 2027. This road is used by pedestrians, bicyclists, transit riders, freight carriers and motorists as a key route to visit many restaurants, shops, manufacturing centers, multi-family and senior residences and event centers.
A pre-design study of the project area will identify and evaluate concepts and follow a community engagement process to discuss design concepts and select an alternative that addresses the needs of all users.
In 2028, MnDOT is planning to continue the project moving east on Hwy 5/West 7th St. between St. Clair Ave. and Olive St. near downtown St. Paul.
Summary of work
Accessibility improvements
Safety improvements for people walking or rolling
Curb and sidewalk improvements
Road resurfacing
Traffic signal improvements
Lighting improvements