News
U.S. DOT launches railroad crossing safety ad
The U.S. Department of Transportation (DOT) launched the "Stop! Trains Can't" ad targeting young male motorists and encouraging them to act cautiously at railroad crossings. The campaign is the latest in a two-year effort by DOT to reduce accidents and fatalities at railroad crossings around the country. The National Highway Traffic Safety Administration (NHTSA) and the Federal Railroad Administration (FRA) have partnered in the nationwide effort.
For more information, take a look at the press release and watch the video.
Rail Grade Crossing Safety report identifies new project selection model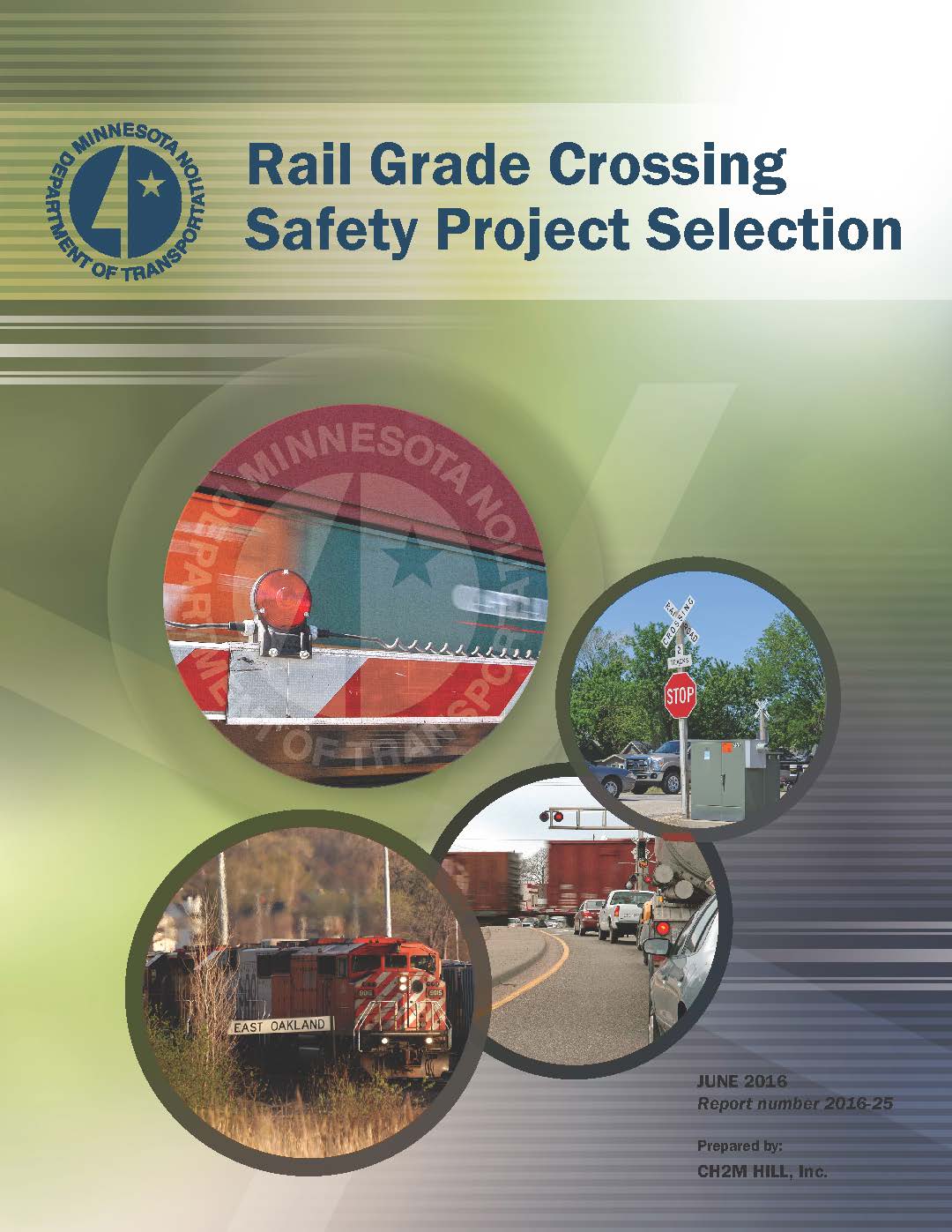 The safety of road users at Minnesota's 4,000-plus railroad grade crossings has improved in recent decades. In the early 1990s, over 100 automotive crashes per year occurred at rail crossings in Minnesota. Currently, the state records about 45 crashes per year, of which five involve fatalities. MnDOT oversees crossings on all roadways, though only 5 percent of crossings are on state highways.
Investigators created a new model for selecting railroad grade crossings for safety upgrades. The risk-based strategy, adapted from MnDOT's innovative approach to highway safety, allowed MnDOT to create a rail crossing upgrade plan based on risks of injury and death at crossings throughout Minnesota. See Rail Grade Crossing Safety Project Selection report or take a look at the report summary to learn more.
Ask a Trooper: Railroad crossing safety
Minnesota State Patrol Sgt. Neil Dickenson covers the topic of railroad crossing safety in the International Falls Journal guest column. Read the full story to learn more about how to prevent collisions with trains.