Public meetings
Next meeting
There will not be monthly Twin Ports Interchange public update meetings in October. They will be replaced with a public hearing for the Environmental Assessment Worksheet (EAW).
Please plan to attend and share your ideas!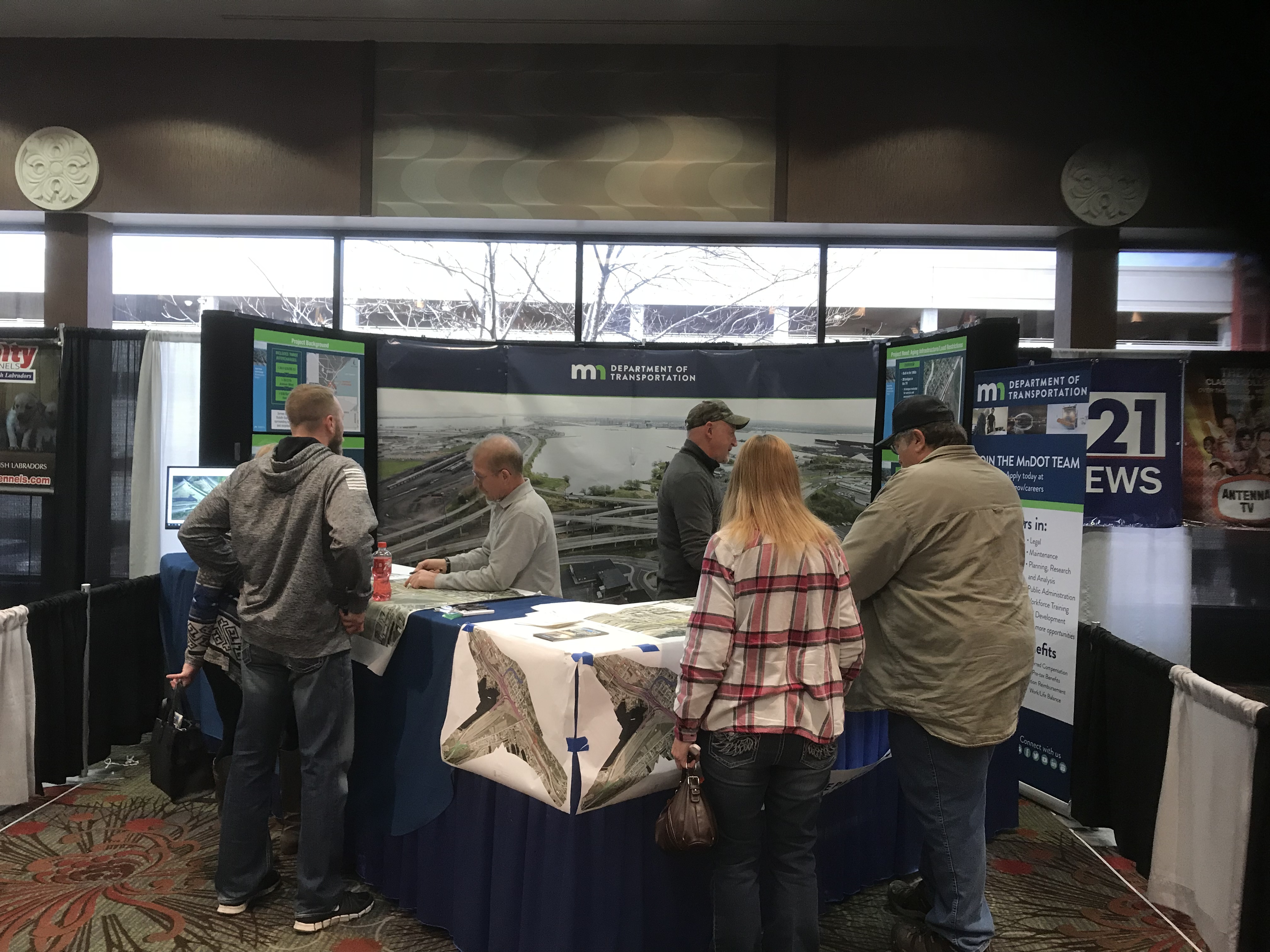 Monday, October 22, 2018
Clyde Iron Works
2920 W Michigan St, Duluth, MN 55806 5:30 p.m. – 6:30 p.m. Open House
6:30 p.m. Presentation and Comments

A copy of the EAW can be found here
Written comments may be provided to Roberta Dwyer, P.E. PTOE Project Manager MnDOT 1123 Mesaba Ave Duluth, MN 55811 Roberta.Dwyer@state.mn.us
MnDOT staff will have office hours at the Ecolilbrium 3 office, 2014 West Superior Street, Duluth Mn at the times listed below. No appointment is necessary, please stop by to view layouts, ask questions or provide project input.
Monday, Oct. 8, 1:30 p.m. to 3:30 p.m.
Wednesday, Oct. 10, 9 a.m. to 11 a.m.
Friday, Oct. 12, 1 p.m. to 3 p.m.
Thursday, Oct 18, 8 a.m. to 10 a.m.November 1st, 11 a.m. to 1 p.m.
November 9th, 1 p.m. to 3 p.m.
November 13th, 8 a.m. to 10 a.m.
November 19th, 10 a.m. to 12 p.m.
November 27th, 2 p.m. to 4 p.m.
TPI Travel Survey
Past meetings
2018
2017