About this project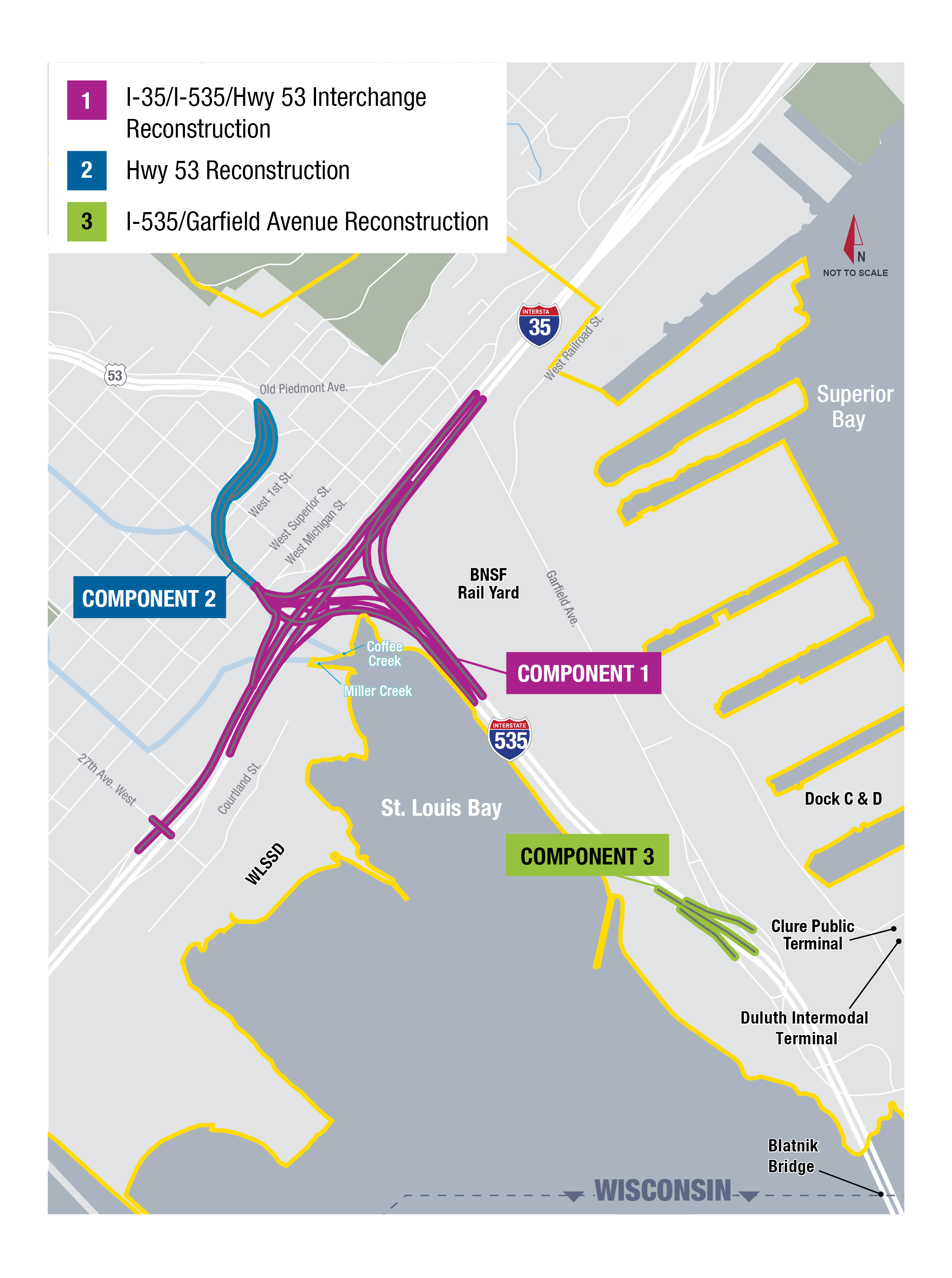 This project will enhance safety by eliminating blind merges and left exits, replace aging infrastructure, and better accommodate freight movements through the interchanges next to the Clure Public Terminal.
Summary of work
Replace 35 bridges and reconstruct I-35/I-535/Hwy 53 interchange to improve safety by:
Providing a new conventional design
Relocating all exits and entrances to the right side of the roadway
Improving merging sight distance and eliminating merge conflicts
Eliminating weaving problems near the interchange
Providing lane continuity for through I-35 traffic
Animation video
See what the freeway will look like when completed from a motorist's view heading north on I-35 through the Twin Ports Interchange area, then heading to southbound I-35 from I-535, or the Blatnik Bridge, through the Twin Ports Interchange area.
News releases
Project update meetings
Freight connection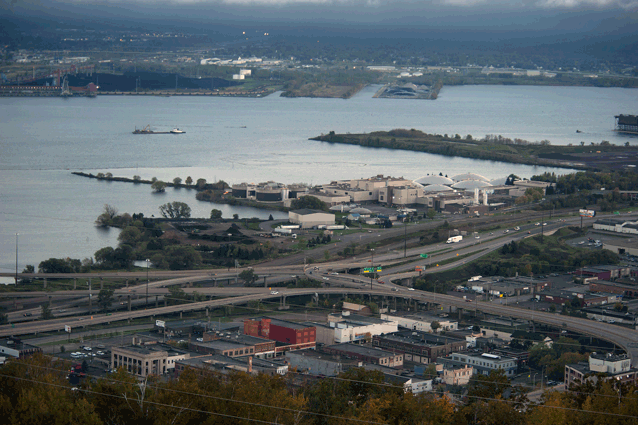 This project will provide direct access for overweight permitted loads.
Interchange traffic count:
Average annual daily traffic – 80,000
Heavy commercial average annual daily traffic – 5,320
Provides first- and last-mile connection to the Clure Public Terminal, an intermodal facility with highway, rail and waterway freight connections