About this project
This project will better accommodate freight movements through the I-35/I-535/Hwy 53 and Garfield Ave interchanges next to the Clure Public Terminal.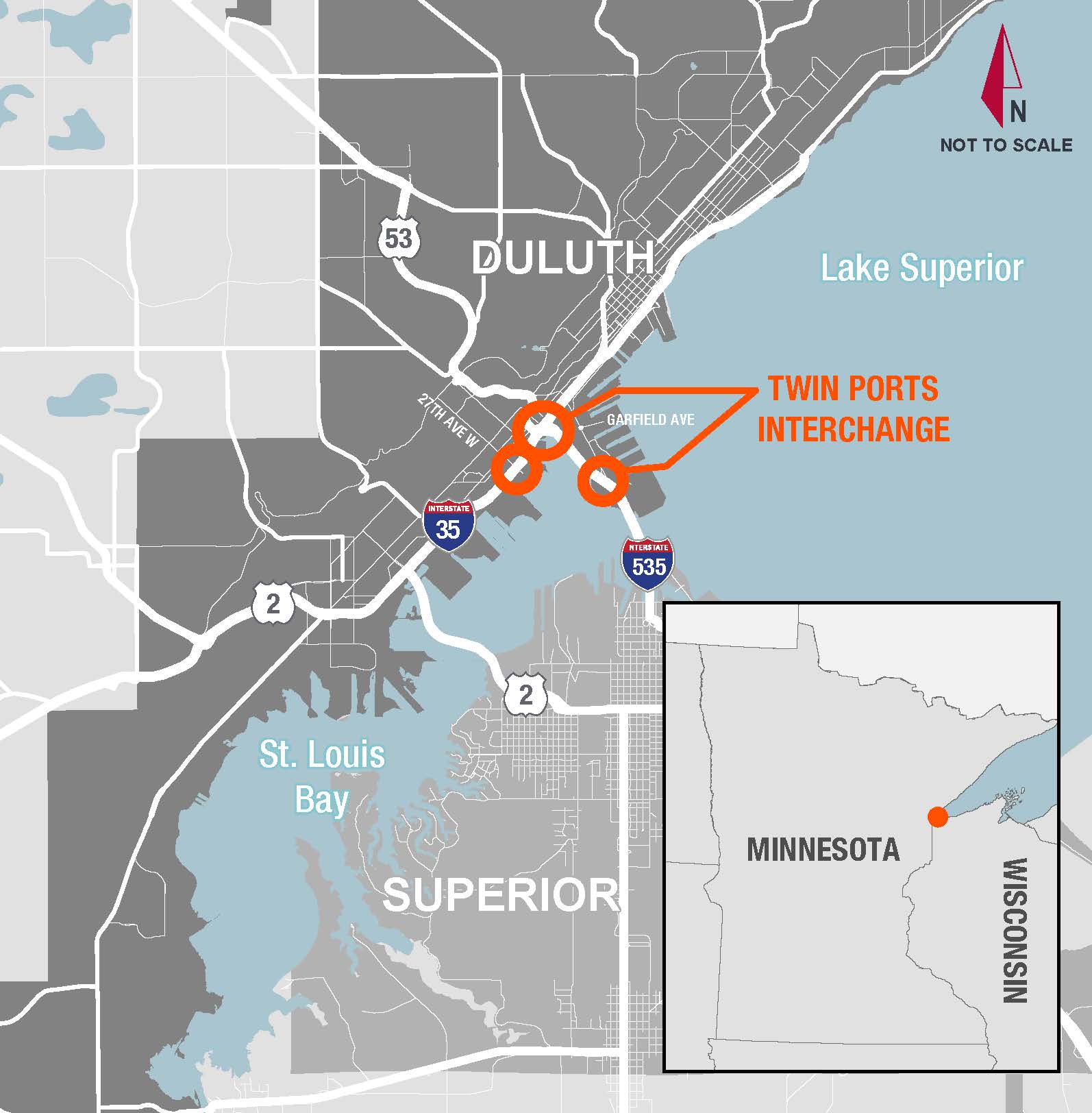 Give your input
Many users within and outside of Duluth travel through the Twin Ports Interchange area. We'd like to better understand travel patterns, and what users view as the greatest need for improvement. Please complete an online survey to share your thoughts. The input received will inform selection of a preferred concept. The survey will close Dec. 11, 2017.
Summary of work
Replace 33 bridges and reconstruct I-35/I-535/Hwy 53 interchange to improve safety by:
Providing a new conventional design
Relocating all exits and entrances to the right side of the roadway
Improving merging sight distance and eliminating merge conflicts
Eliminating weaving problems near the interchange
Providing lane continuity for through I-35 traffic
Freight connection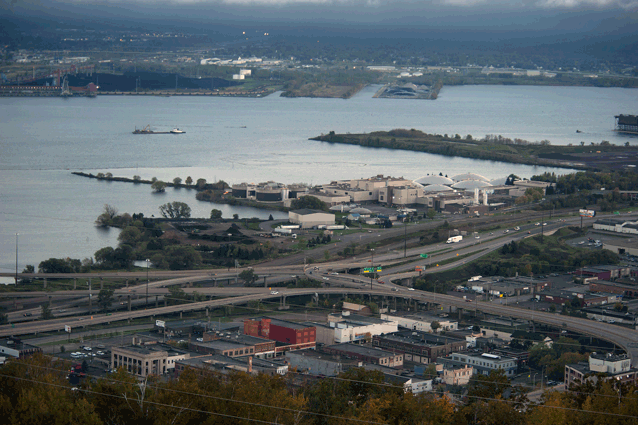 This project will provide direct access for overweight permitted loads.
Interchange traffic count:

Average annual daily traffic – 72,200
Heavy commercial average annual daily traffic – 3,450

25,000 heavy commercial loads generated per year with significant increases projected
First mile to the Clure Public Terminal, an intermodal facility with highway, rail and waterway freight connections
Traffic impacts
Detours during construction
Funding
Potential funding options:
Infrastructure for Rebuilding America
MN Highway Freight program
Transportation Economic Development
Transportation Investment Generating Economic Recovery
Chapter 3 bonds
Corridors of Commerce