Evaluation of Long-Term Impacts of Early Opening of Concrete Pavements
Status: Complete
Project Start Date: December 11, 2017
Project End Date: August 31, 2021
Project summary
This project will help to establish a method for determining when a Portland Cement Concrete (PCC) pavement or patch can be opened earliest to traffic without compromising its long-term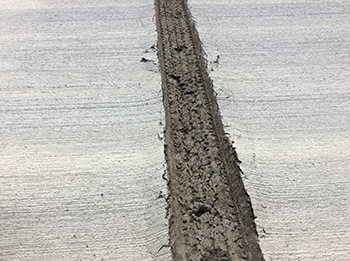 performance. To achieve it, the very early-age fatigue damage and associated long-term distress in PCC pavement subjected to early opening will be evaluated and monitored. This will verify early-opening methodologies recent research has proposed. The objectives of this study will be:
Evaluate visible and non-visible immediate and long-term damage caused by early age loading. To achieve it, a comprehensive analysis of sensor reading and non-destructive test results should be conducted.
Quantify the effect of early loading damage on long-term performance.
Determine minimum strength at opening or other measurable variables associated with this parameter.
Recommend strategies for minimizing or avoiding early loading damage detrimental to long-term performance.
Project tasks/status
Original Need Statement: Early Opening Strength to Traffic (DOC) - June 20, 2017
Task 1: Synthesis
Task 2: Evaluation of early loading damage
Task 3: Year 1 cell performance report
Task 4: Year 2 cell performance report
Task 5: Development of early opening to traffic criteria
Task 6: Compile report, Technical Advisory Panel review and revisions
Task 7: Editorial review and publication of final report
Task 8A: Initial memorandum on research benefits and implementation steps
Task 8B: Finish memorandum on research benefits and implementation steps
Project team
Email the Project Team
Principal Investigator: Lev Khazanovich, Professor, The University of Pittsburgh
Technical Liaison: Bernard Izevbekhai, Research Operations Engineer, MnDOT
Project Technical Advisory Panel (TAP):
Tom Burnham, MnDOT
Bernard Izevbekhai, MnDOT
James Krstulovich, Illinois DOT
Maria Masten, MnDOT
Jim Wilde, MSU
Final report
Final published report, 10/12/2021