About this project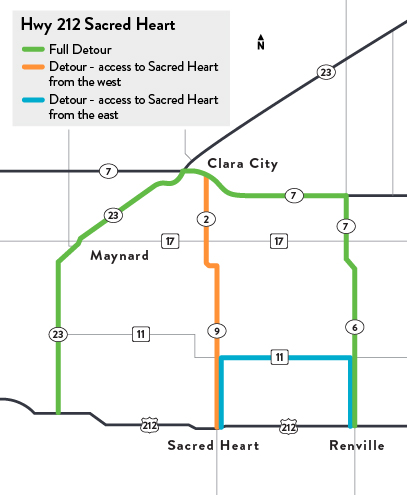 Summary of work
Resurfacing of Hwy 212 from just east of the junction of Hwy 23 to the junction of County Road 6 in Renville.
Hwy 212 through Sacred Heart will be reconstructed. Sidewalks, pedestrian ramps and adjacent driveways will be upgraded to meet Americans with Disabilities (ADA) standards. Two storm water ponds are planned as part of storm sewer upgrades.
A passing lane (westbound) between Granite Falls and Sacred Heart will also be constructed as part of the project.
A detour will be necessary (see map). Access to Sacred Heart will be provided using CR 2/CR 9 and CR 11.