Sign up for project email updates
About this project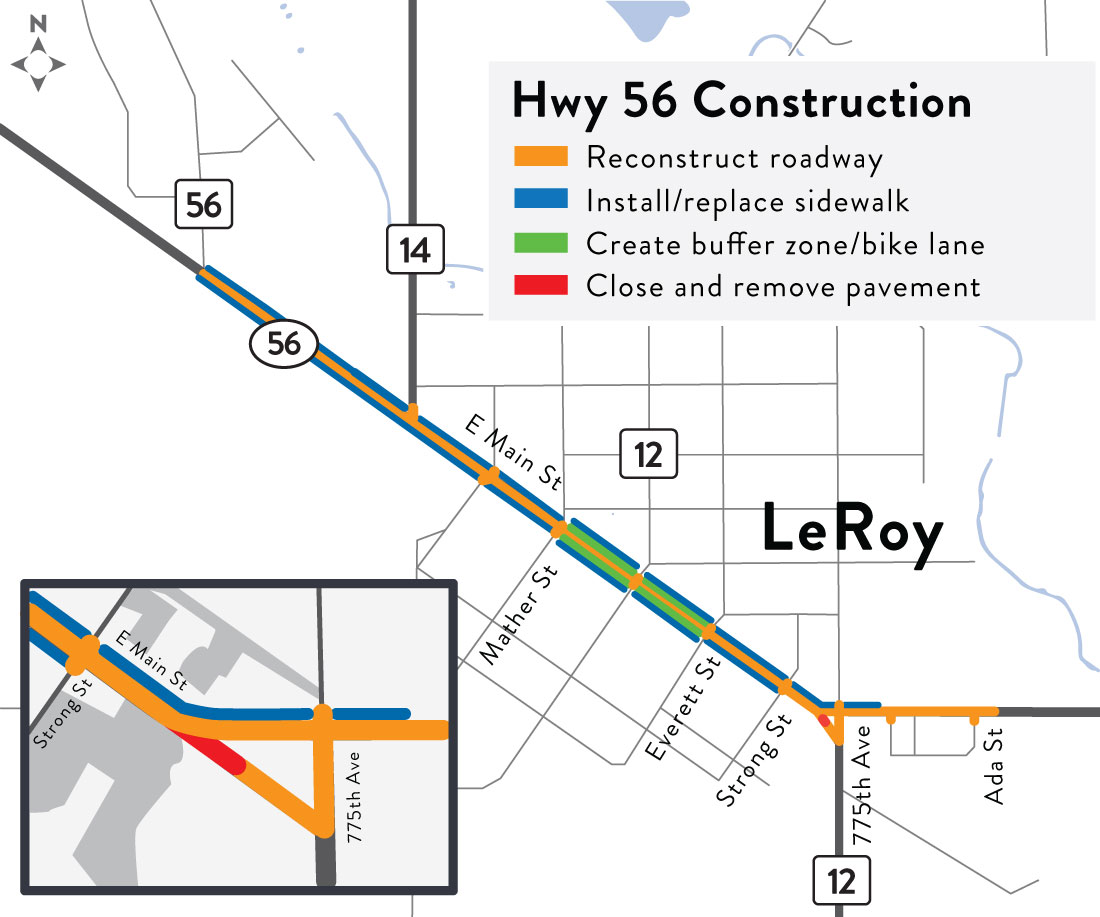 The purpose of this project is to address deteriorating pavement conditions, improve drainage, update pedestrian facilities and coordinate with the city to allow for replacement of aging city utilities underneath Hwy 56.
Proposed work
Reconstruct approximately 1.2 miles of Hwy 56 through LeRoy
Replace storm water, sanitary sewer, and water main
Extend water main past Ada St.
Replace and install new curb and gutter
Improve intersection safety at Mower County Road 12, Hwy 56 and Main St. E. Alter intersection and construct cul-de-sac west of Mower County 12
Replace and install new sidewalks
Define buffer zone between traffic and parking with striping from Mather St. to Everett St. Buffer zone will allow for biking.
Improve school crosswalk safety, construct bump out at Mower County Road 14
Create wider school parking zone
Optional landscaping including trees and plants
Details can be viewed on the project layout map.
Public Meeting
MnDOT and the City of LeRoy hosted a public meeting April 6, 2021 for community members, local businesses and others to review the project. The project management team provided a short presentation, answered questions and took comments.
The meeting was streamed live on the City of LeRoy Facebook page. A recording is also available for people to review.
People are encouraged to ask questions and provide feedback about the project.