About the project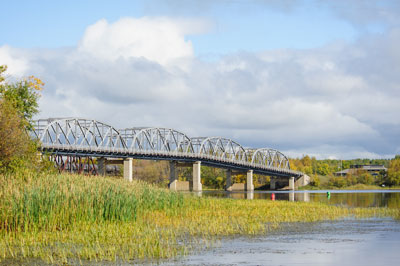 A coordinated effort
MnDOT, in cooperation with the Ontario Ministry of Transportation, has completed the replacement of the Baudette/Rainy River International Bridge on Hwy 72 in the City of Baudette, Minn. and Hwy 11 in the Town of Rainy River, Ontario.
An Community Celebration is planned for fall of 2023.
Virtual Celebration: Oct. 28, 2020
MnDOT hosted a virtual celebration of the completion of the new International Bridge Project on October 28, 2020. This virtual event included representatives from MTO, MnDOT, Stantec, Parsons and Lunda Construction as well as members of the public.
Click HERE to view the recorded meeting.
Click below to view a video of the completed bridge project including footage of the original bridge construction in 1959-1960.
Watch interviews with the project team HERE.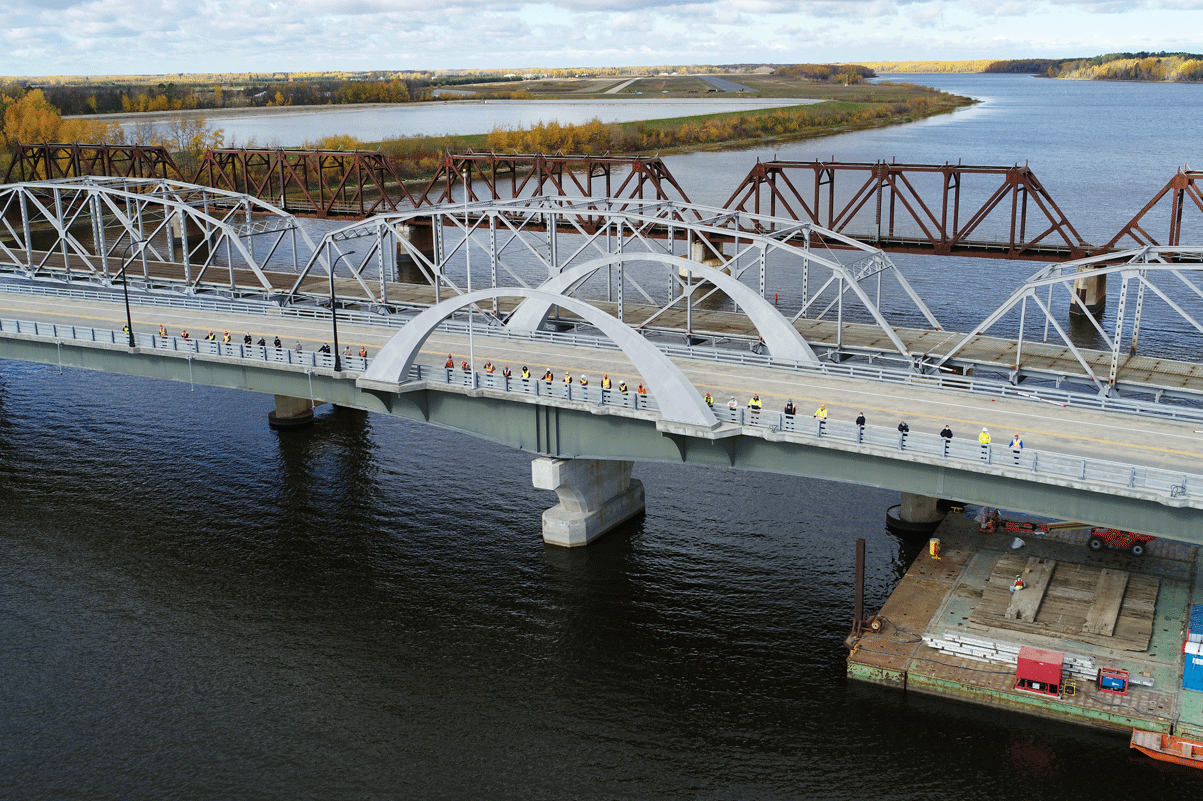 Representatives from MnDOT, Ontario Ministry of Transportation, Parsons, Stantec, Lunda Construction, Canada Border Services Agency, United States Customs and Border Protection, and Consulate General of Canada: Ariel Delouya were in attendance to commemorate the completion of the construction on the International Bridge.
Visit the photo gallery to view pictures of construction progress.
Traffic impacts