Traffic impacts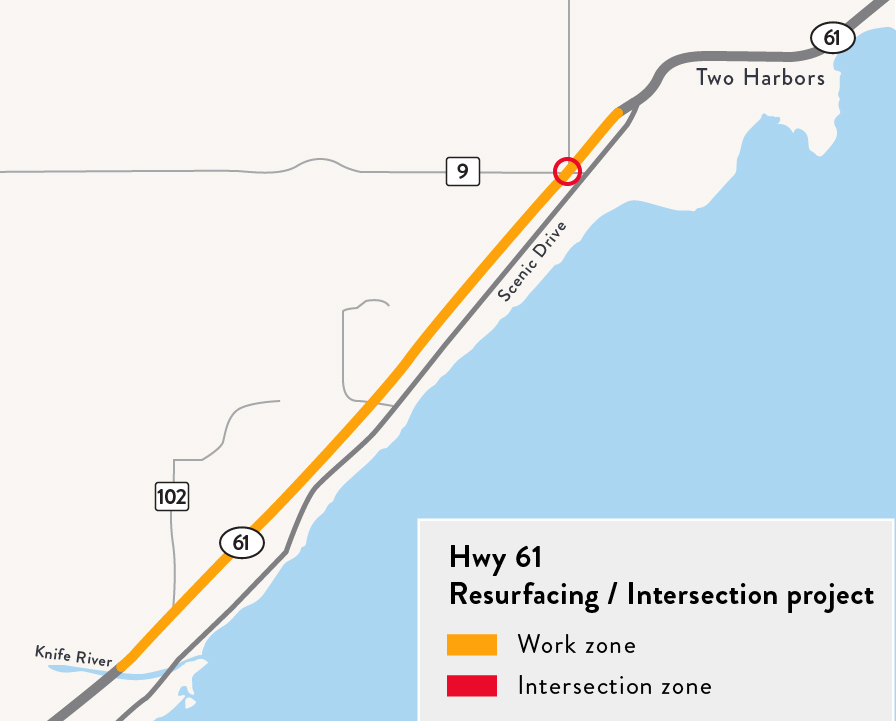 Project work is underway. Motorists should be aware for lane closures and bypasses.
The east side of intersection of Hwy 61 and Cty Rd 9 will close on July 19 for an expected 14 calendar days.
Milling and paving will begin on July 19. Motorists should expect 55 m.p.h. speed limits and lane closures.