About this project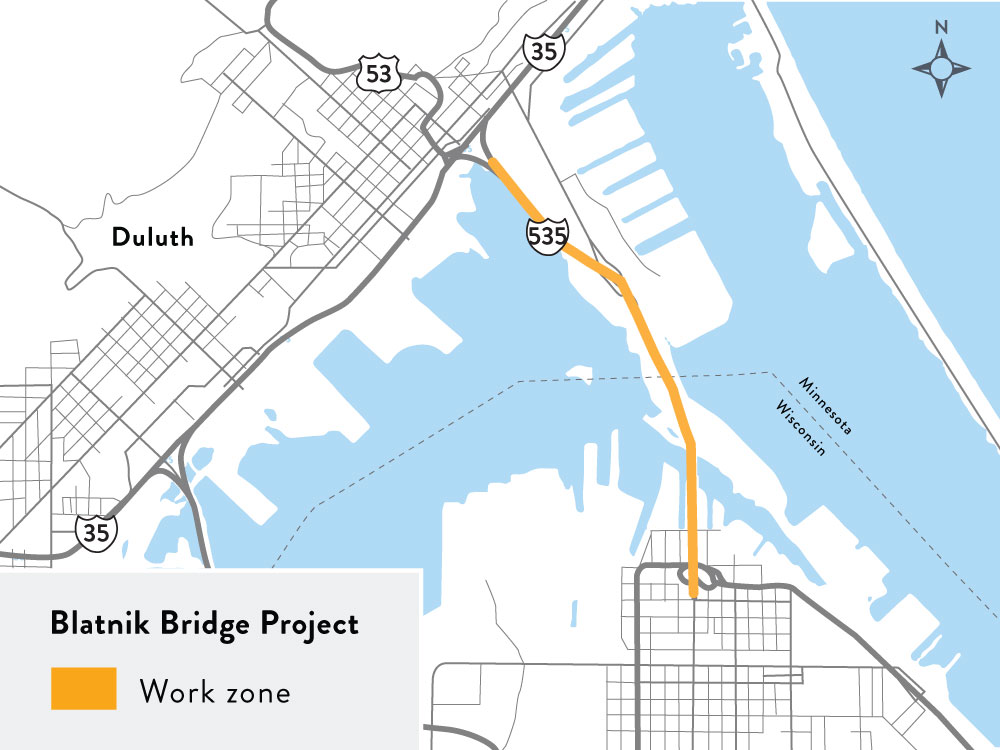 MnDOT is working toward a future project to address concerns about the John A. Blatnik Bridge, one of two bridges that connects Duluth, Minn., to Superior, Wis. Carrying I-535 over the St. Louis Bay, the Blatnik is an important freight and commercial connection between the Twin Ports.
Jointly owned and managed by MnDOT and WisDOT, it is Minnesota's second longest bridge and serves an average of 33,021 cars traveling between the two cities each day. MnDOT will lead the project, which will address aging infrastructure, improve safety and better accommodate oversize/overweight loads.
Read more information on the bridge.
Read more information on why Duluth has two bridges.
Project purpose
Significant deterioration in truss elements
Safety inspection is required every year, which requires lane closures for one to three weeks
Additional maintenance causes lane closures up to three times annually
Significant steel and cable repairs were required in 2016 after inspection revealed increased deterioration
Reactionary structural repair needed every four years
In June 2019, main truss span and approach spans were load posted for 40 tons and therefore can no longer accommodate overweight loads
Increased road user delays for scheduled bridge maintenance activities and inspections