Bicycling in Minnesota | Routes and Maps | U.S. Bicycle Route 20
U.S. Bicycle Route 20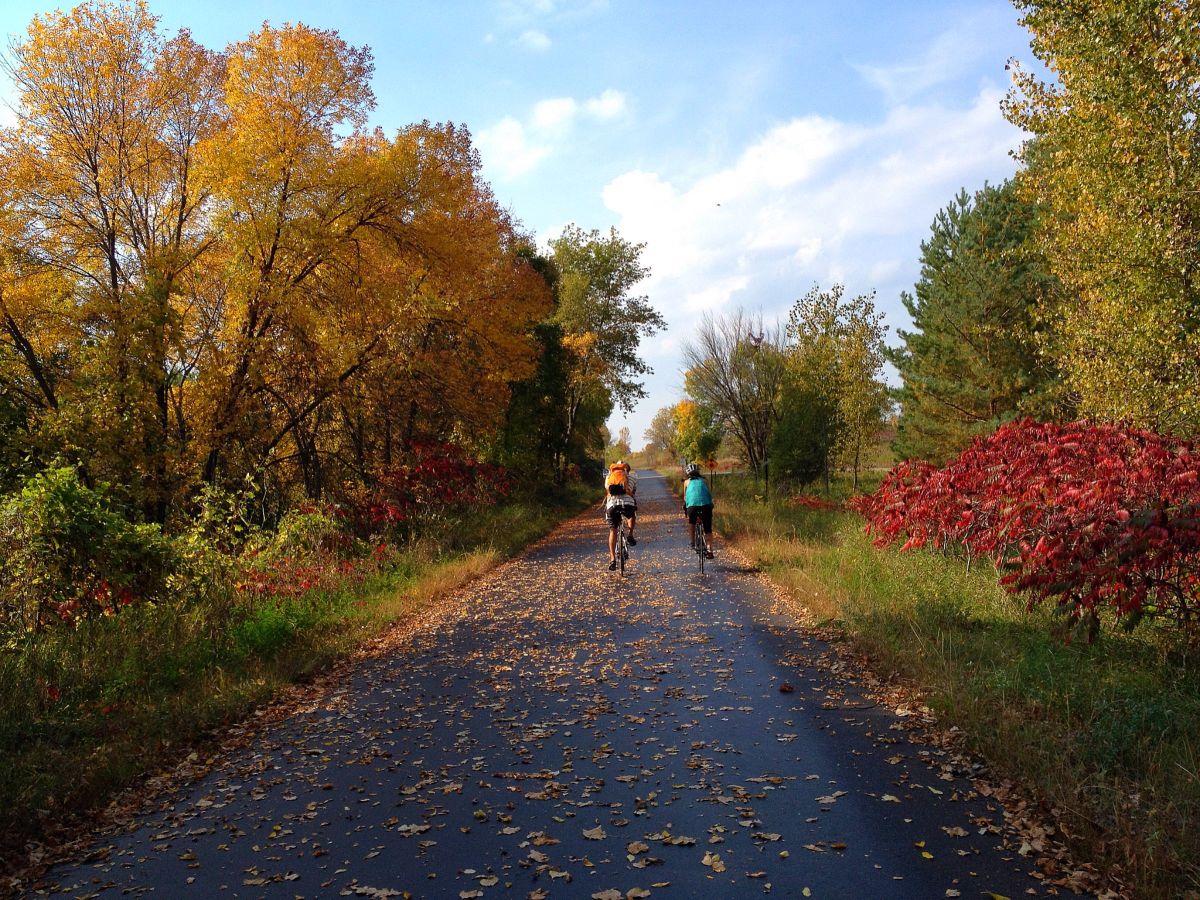 Prairie Lakes Route
The Prairie Lakes Route, or USBR 20, combines existing roads and trails to bring bicyclists from St. Cloud to Moorhead and the North Dakota border.
Travelling through scenic Minnesota prairies and past dozens of the state's 10,000 lakes, USBR 20 invites cyclists to visit a series of small and historic towns parallel to Interstate 94. It takes advantage of several state and regional trails, with more than two-thirds of the route on paved trails USBR 20 passes through Maplewood State Park, and offers access to dozens of lakes with opportunities for swimming, fishing, boating and bird watching.
USBR 20 meets USBR 45 / Mississippi River Trail in St. Cloud, where riders can connect north towards Brainerd and Itasca State Park, or south towards the Twin Cities, US Bicycle Route 41, Wisconsin, and Iowa. Amtrak's Empire Builder train has stops in St. Paul/Minneapolis, St. Cloud and Fargo along USBR 20, giving the option for an easy and scenic return trip.