Bicycling in Minnesota | Routes and Maps | U.S. Bicycle Route 45 | Route maps | Digital map files
U.S. Bicycle Route 45 digital map files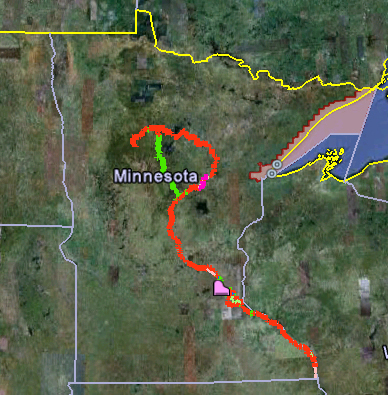 If using Google Earth
Download and install Google Earth to your computer.
Download, install and open our USBR 45 Google Earth Map (KMZ). This tool allows you to zoom in to see a rich array of accommodations important to bicyclists, such as restaurants, medical facilities, lodging and camping and more.
If using GPS or mobile device
If using a mobile device (GPS or phone), download, install and open our USBR 45 GPX file. Note: right click on the link and select "save link as" or "save target as" to download.
NOTE: MnDOT's GPX file is not downloading properly on some devices; MnDOT is evaluating options. In the meantime, a .gpx map is also available for download from Adventure Cycling: