MnDOT is actively involved in roadside landscaping partnerships with communities and their volunteers. The Community Roadside Landscape Partnership Program offers communities technical and financial assistance to install and maintain landscape plantings on eligible state highway rights of way.
The program goal is Roadside, Community and Environmental Enhancement
Through partnerships, MnDOT had fostered over 330 projects and $7 million dollars worth of roadside landscaping improvements in communities while spending less than one third of that amount in State Highway Funds. Additionally, MnDOT benefits from an annual cost savings/avoidance of nearly $1.75 million dollars for ongoing work necessary to maintain the landscape plantings. In the past few years, MnDOT's landscape partnership program and projects have received over 60 national and state awards.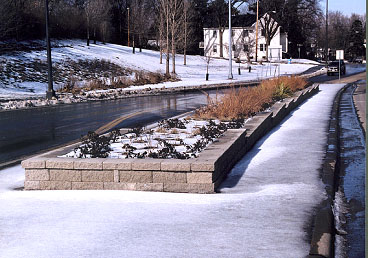 Criteria and Application Process
Available funds are awarded on a first come –- first serve basis. Find information about the application process, manuals and forms here.
Partners
Here you will find information on partnership programs that MnDOT has been involved with.
Quick Links
Additional Links