Apply now for the 2022-23 position by Dec. 1
Current projects
Planning with Stories and Dreams Project
We believe in telling stories and sharing dreams as a practice to keep ourselves human. "Planning with Stories and Dreams" is a pilot project bringing together the concrete-sequential world of planning and the more abstract-evocative world of stories and dreams. In simple terms, stories are true and emotional expressions of lived experiences and histories. Dreams are true and emotional expressions of our deepest wishes and longings. We focus on those stories that are always present yet too easy to ignore. We focus on those dreams that emerge from sharing space and collective processes. In this light, what is planning? How is planning also an expression of lived history and much longed-for atonement of past wrongs? Could planning with stories and dreams be two halves of the brain, each needing the other for innovation and creative change? This pilot project is an exploration of this question.
An artist team led by MnDOT's Transportation Equity Fellow and the SMTP team will spend time learning each other's languages and processes. They will identify themes and ideas from the SMTP that could benefit from creative and artistic expression, in the form of illustration, story, poetry, or other. These items can be used within the SMTP or alongside as reference.
The process will include conversations not only with the SMTP team but also with a group of non-MnDOT community members and MnDOT staff chosen for their experience in diversity and inclusion as well as for their ability to speak plainly with profound common sense, what the artist team calls "auntie and grandma wisdom." This group will have representation across race, class, gender, and geography. We center the Black and Indigenous communities to address those who have endured the most harm throughout American history, recognizing stolen land and labor, and with awareness that the path to liberation for those communities is the path to liberation for all. These intimate conversations (not held in person due to the pandemic) will provide material and guidance for the creative and artistic expression. The conversations will relate to themes that have emerged from the last two years of the Transportation Equity Fellow's time with MnDOT: freedom of movement, relationship to land, and people-centered practice
Goals
Create a pilot and example project of alternate ways of understanding planning and communicating planning ideas
Create art to help re-hear past stories and imagine new futures, based on deep listening, true sharing, healing, and equity
Support the SMTP team to tell human stories and dreams about transportation
Support MnDOT in experiencing body-, culture-, and land-based ways of knowledge in hopes of change at a root level.
Interdisciplinary Conversations: People, Places, Land & Equity Nov. 9-10, 2021
The wo day event will explore what it means for MnDOT to be a people-centered organization. These interdisciplinary conversations will focus on building an equitable, people-centered future of transportation in the State of Minnesota. MnDOT will learn and use Open Space Technology, a method of convening that welcomes participation and an emergent agenda—topics and ideas alive in the moment. Co-facilitated by Transportation Equity Fellow, Marcus Young, we will generate energy and conversation around people-centered approaches that intersect with much of MnDOT's strategic priorities including equity, sustainability, public health, livability, quality of life, public engagement, a thriving and diverse workforce, locally-driven decision making, and supporting vibrant local economies.
The discussion speaks to MnDOT's 50-year MinnesotaGO vision of "delivering a transportation system that recognizes and respects the importance, significance and context of place – not just as destinations, but also where people live, work, learn, play and access services." We will pilot Open Space Technology in an online form to understand its potential uses for future online conversations.
Freedom of Movement Workshops Oct. 7-8, 2021 MNDOT Capitol Complex Lawn
What is freedom of movement in your body and in transportation? MnDOT employees are invited to a two-hour workshop with MnDOT artist-in-residence and Transportation Equity Fellow Marcus Young 楊墨 and collaborating artists. Objectives:
De-stress, get some exercise, engage your daring and creative self.
Connect who you are with the world we make together.
Do some collective dreaming and enjoy being outside!
Everyone is welcome. This workshop welcomes all abilities, backgrounds, and experience-levels. Each two-hour workshop will include free-form movement, conversation, writing, and a visit to the Land Acknowledgement Confluence Room on the 8th floor Central Office Minnesota Transportation Office Building.
2021 Manager's Workshop Oct. 11, 2021:        "I Dream of Wild ____________"
Marcus Young, in collaboration with Research & Innovation, and the Sustainability and Public Health Division, will engage 200 MnDOT Managers in a Workshop session to do the serious work of dreaming, connecting, and taking a collective breath after the challenging years of COVID.
Framing questions and statements
How do we cultivate a familiarity (and maybe practice) of far-reaching and wild dreaming alongside and paired with the technical, the procedural, the other-practical work of the Minnesota Dept of Transportation?
How do we do this dreaming with our whole selves and with each other?
The session starts with grounding in breath and body, acknowledging and working with limitations and opportunities of screen and technology. Stretching ones self, new muscles.
We encourage play, honor boundaries, and practice vulnerability. We touch that part of ourselves that wants the world to be very different, much better.
We value participation and everyone's voice.
Learning objectives
Embodied Self, Breathing and Movement
Sharing Transportation Stories
Creative reflection for leaders, demonstration of vulnerability
Collective Creative Visualization Exercise: Imagining into the Future
Land Acknowledgment Confluence Room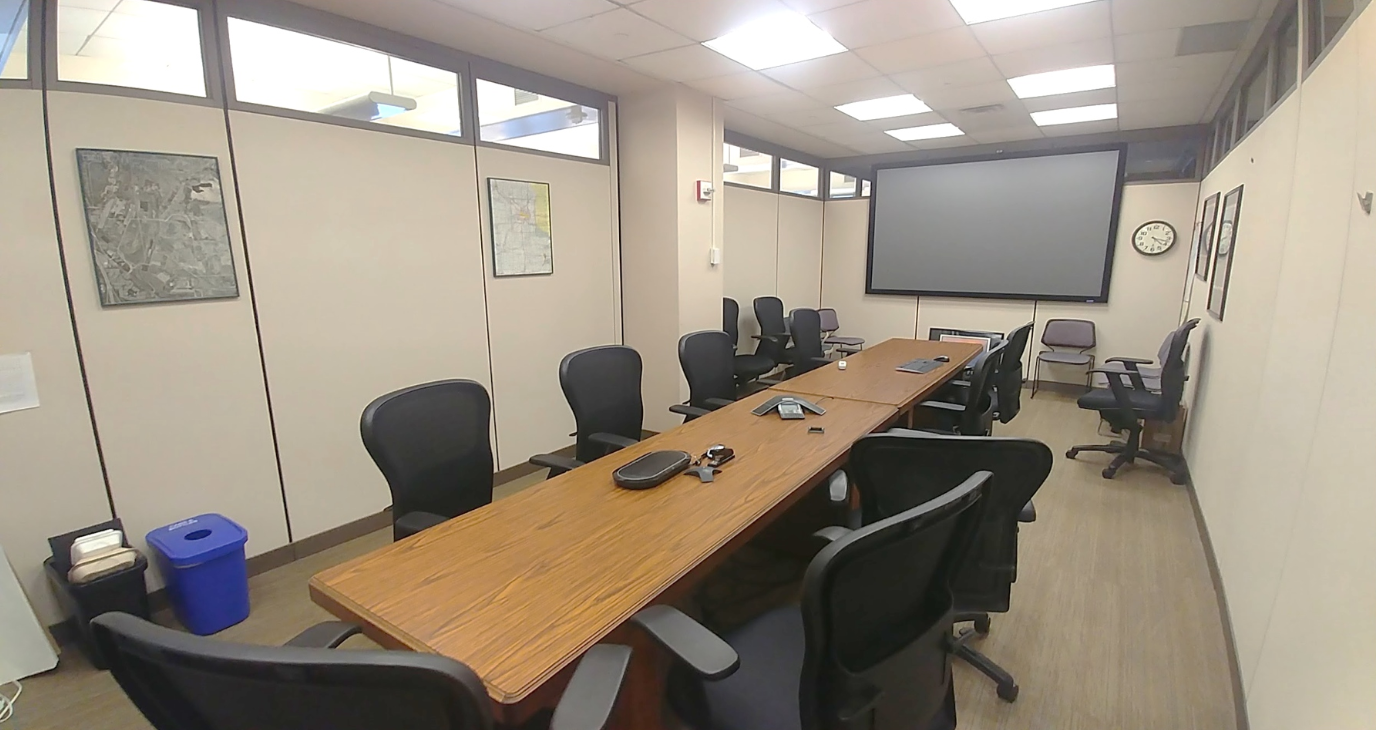 A temporary art installation and redesign of an existing conference room on the eighth floor of MnDOT's Central Office building. It will be available for use when a significant portion of the workforce returns to the site.
Retaining all of its current functionality while adding new functions to the space, the project aims to demonstrate how space can be re-imagined to encourage creativity, whole-self wellness, and open-hearted conversation.
New elements
a transportation-themed art gallery wall
a wall for rotating MnDOT employee art
the Diversity and Inclusion collection of books from the MnDOT Library
a display of items from the various offices, districts, and work groups representing MnDOT
a work of visual art made out of the MnDOT sign shop on the theme of "freedom of movement"
an interactive message board prompting challenging and innovative questioning
a fruit bowl and water bar
self-care supplies to support yoga, meditation, prayer, or quiet thought.
The design process will include hosting a conversation around wellness and creativity in the workplace.
Creative Conversations 2020
Experimenting with bringing employees together for artistic, intimate conversations on topics such as Land Acknowledgement and Imagining Possible Futures during this period of remote working amid COVID-19. Many challenges and opportunities that are bubbling up in this post-COVID-19 world.
This uncertain time may offer us a chance to dream a little and discuss what is possible, perhaps on topics such as our workforce, creating a more equitable transportation future, addressing climate change or how we approach our work in communities.
These small group remote meetings of three cohorts of MnDOT staff occurred over two 90-minute conversations in summer 2020. The land acknowledgment topic was about individual and everyday culture since MnDOT has policies, procedures, and trainings that address more the systemic and technical.
For the "imagining possible futures" discussion, it focused around staff imagining what cultural shifts that are possible in this time of great change.