Traveling in the southwest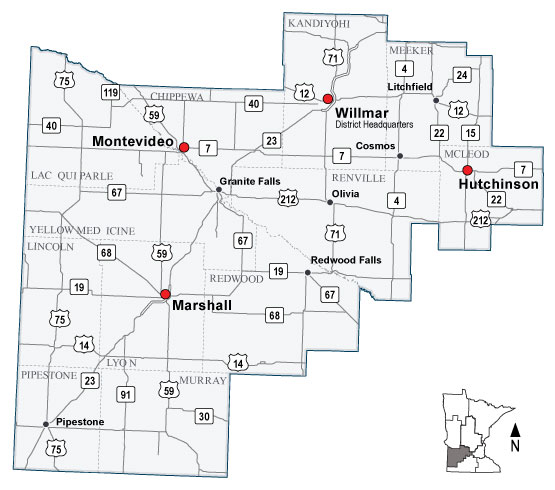 Traffic and roads
Traffic alerts
The stage two detour (Hwy 23 passing lanes) will go into effect Monday, Sept. 12 in Raymond.
Motorists traveling near Milan will encounter a short detour on September 12-16 as Twin Cities and Western Railroad Company (TCWR) will be working on the railroad crossing (near the intersection of Highway 40 and Highways 7 & 59) and MnDOT will be overlaying the road leading up to the crossing. The detour route will take vehicles on Chippewa County Road 13 to Highway 29 and then north to Highway 40.
Motorists can anticipate short delays in Marshall. Two resurfacing (Hwy 19 & Hwy 23) projects have begun. Both projects are being done under traffic utilizing a pilot car with flagger. Both projects are expected to be complete Sept.9, 2016.
Hwy 14 SD state line to Lake Benton - Detour was removed the evening of August 18. Paving work will be done under traffic with a pilot car and flagger.
Hwy 23 Passing Lanes - Hwy 23 detour from Granite Falls to Cottonwood went into effect Wednesday, July 20. Project is anticipated to be complete in two weeks, weather permitting.
News