Maintenance Operations
Snow and Ice Control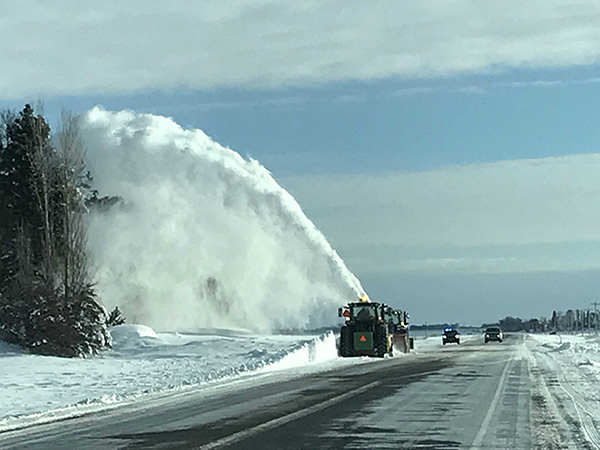 Snow & Ice Season is Here
MnDOT snowplow operators will do their part to make highways safe during winter driving conditions, and motorists can do their part, too, by following these 5 simple steps:
Before heading out, check road conditions, weather stations, plow cameras, and traffic alerts at 511mn.org.
Allow extra time to get to your destination.
Turn your headlights on (don't rely on the automatic setting).
Slow down to a safe speed for current conditions.
No texting, emailing, internet or distractions of any kind while you're driving.
Here are a few tips to follow when sharing the road with a snowplow:
Be patient, remember snowplows are working to improve roads for you.
Stay back at least 10 car lengths behind a plow.
Stay out of the snow cloud surrounding a plow.
Stay alert for snowplows that turn or exit frequently and often with little warning.
Anticipate that plows may also travel over centerlines or partially into traffic to further improve road conditions.
The average snowplow route in District 8 (southwest and west central Minnesota) is 60 miles, roundtrip. Some routes are considerably longer. In good conditions it can take two and one-half hours to clear a route. In difficult conditions it can take up to four hours. In general, plows are out between 3:00 a.m. and 10:00 p.m., longer if conditions require. Be aware that it takes time to get roads back to normal winter driving conditions.
A plow's sole purpose is to make the roads as clear and passable as quickly as possible. Plow operators have much to monitor and control while on duty, and their ability to see behind them is limited. They travel more slowly than posted speeds as it is more effective for snow clearing. Their vision can be hampered by the snow clouds they creat while plowing.
For additional information and tips on safe winter driving, go to MnDOT's Work Zone Safety page.
Maintenance crew projects
Year round, MnDOT maintenance employees provide maintenance and preservation of Minnesota state highways. Projects include:
Snow & ice control (Anatomy of a Winter Storm)
Repairing potholes
Mowing along the highway
Guard rail repair
Removing debris from the highway
Paint striping
Patching
Shouldering
Ditch cleaning
Tree and brush clearing
Happenings around Southwest Minnesota
Delineator posts installations along four-lane highways statewide
MnDOT is installing delineator posts along all unlighted, four-lane rural highways. The statewide project is designed to aid traveler safety, especially during night and adverse weather conditions when pavement markings may be hard to see. The posts provide visual separation between roadways and the surrounding land through the use of a square-shaped reflector set on point at the top of each post. The project began Fall 2018 and will be completed at the end of Summer 2019.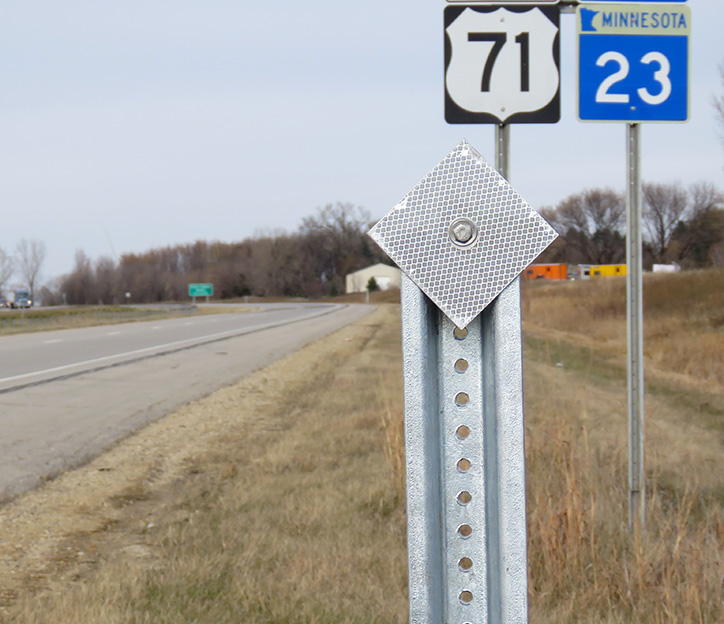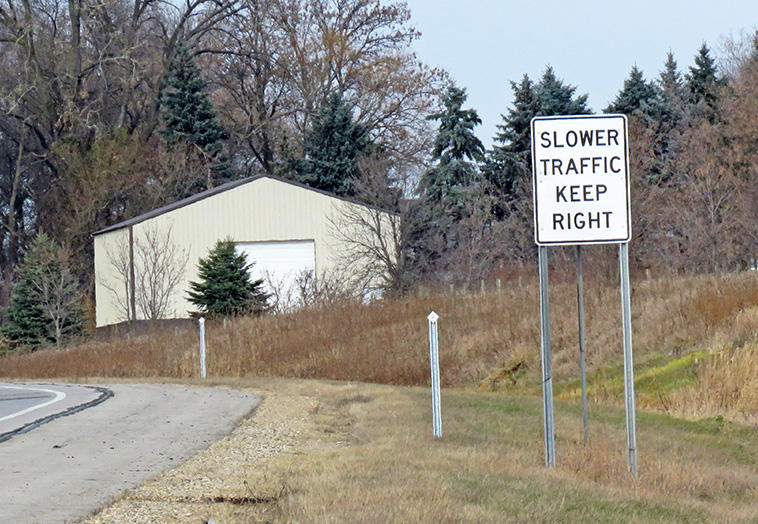 Posts are spaced 1/10th of a mile apart and will be installed on more than 1,300 miles of highways. In Southwest Minnesota, delineator posts are being installed along Highway 23 in Marshall and Granite Falls, as well as on US Highway 71 in Willmar, and along the four-lane portions of Highway 23 from Willmar to Paynesville. The posts will also be installed along US Highway 212 in Glencoe.
Culvert repair projects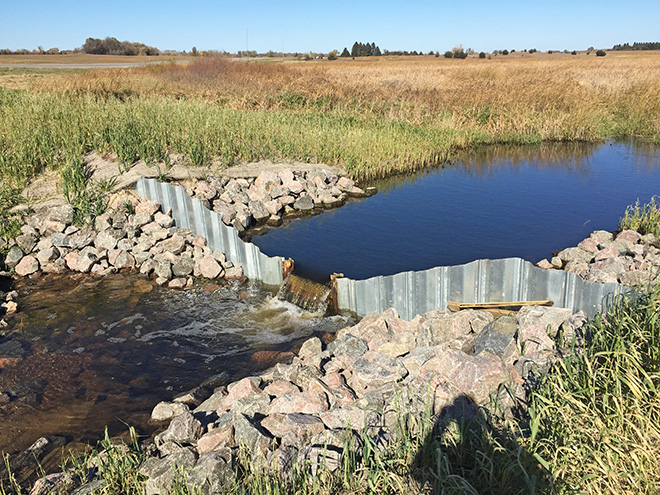 There were several district-wide culvert repairs during the summer of 2018. Here is a photo of a DNR water control structure along US Highway 71 N in Willmar. This project (also pictured below), will be completed in 2019.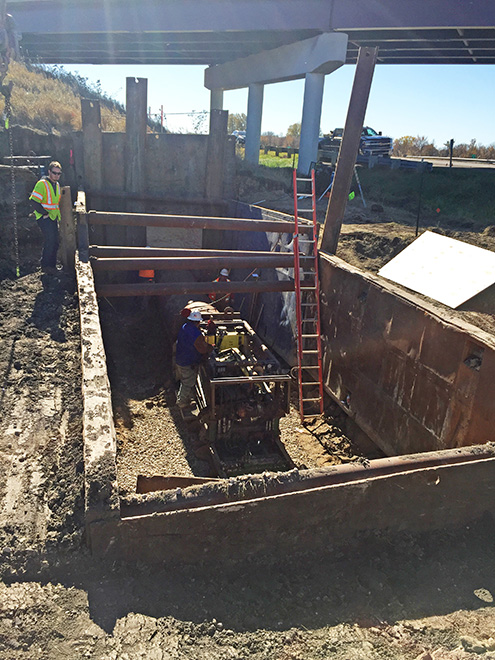 In this photo, the crew is in a trench box preparing the casing to push through the soil behind the boring/cutting head as part of the US Hwy 71 N in Willmar culvert repair project.