Local maintenance projects
MnDOT maintenance employees provide maintenance and preservation of Minnesota state highways. Projects include:
Snow & ice control (Anatomy of a Winter Storm)
Potholes
Mowing along the highway
Guard rail repair
Debris on the highway
Paint striping
Patching
Shouldering
Ditch cleaning
Happenings around the Southwest District this summer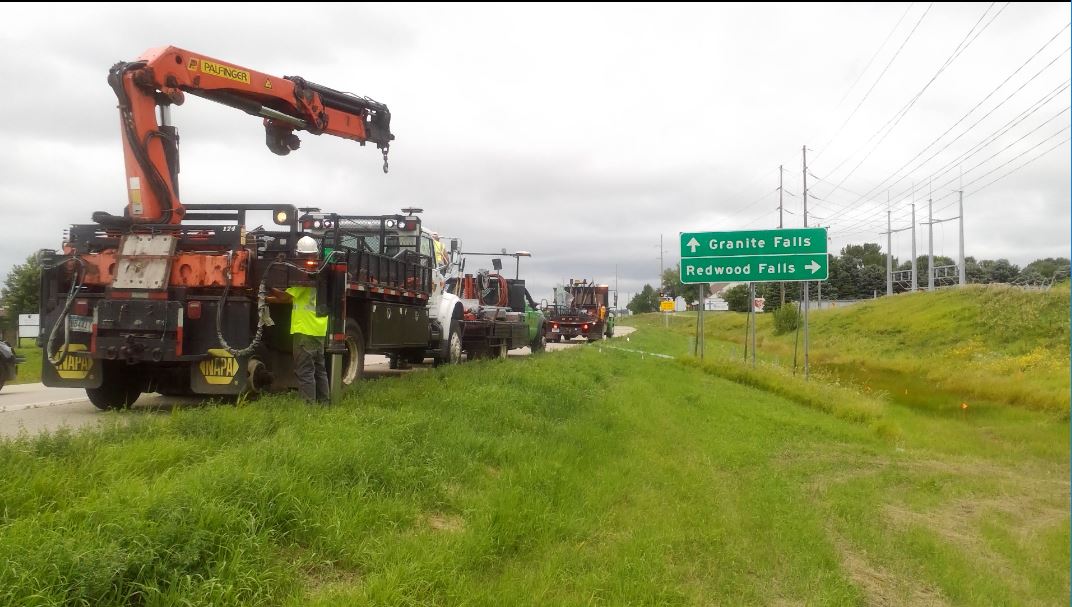 Crews are replacing signs along the Highway 23 and Highway 212 corridors this summer. MnDOT replaces traffic signs on a 15-year cycle to maximize efficiency. Our district has 32,000 sign panels, which means 2,100 sign panels are replaced each year. Many sign posts are also being replaced as the structures are more than 30 years old and no longer meet new regulations regarding weight and measure. Both the old signs and the new signs may be in place simultaneously as the installation crew works a day or two ahead of the removal crew.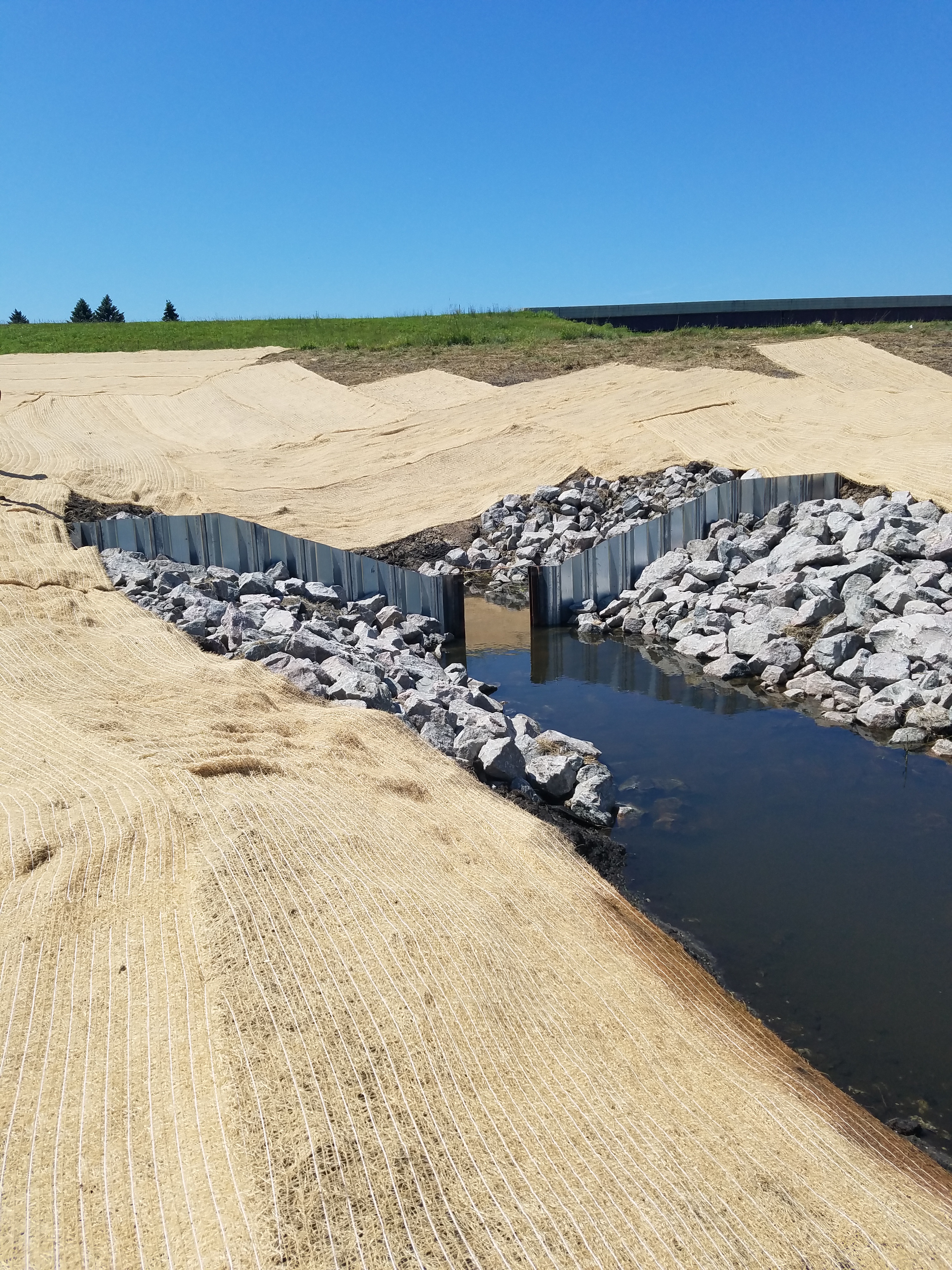 Another district-wide project this summer is making culvert repairs. This photo shows a water control structure and an erosion and seeding installation.