Local maintenance projects
MnDOT maintenance employees provide maintenance and preservation of Minnesota state highways. Projects include:
Snow & ice control (Anatomy of a Winter Storm)
Potholes
Mowing along the highway
Guard rail repair
Debris on the highway
Paint striping
Patching
Shouldering
Ditch cleaning
Happenings around Southwest Minnesota
Delineator posts being installed along four-lane highways statewide
MnDOT is installing delineator posts along all unlighted, four-lane rural highways. The statewide project is designed to aid traveler safety, especially during night and adverse weather conditions when pavement markings may be hard to see. The posts provide visual separation between roadways and the surrounding land through the use of a square-shaped reflector set on point at the top of each post. The project began this fall and will be completed at the end of next summer.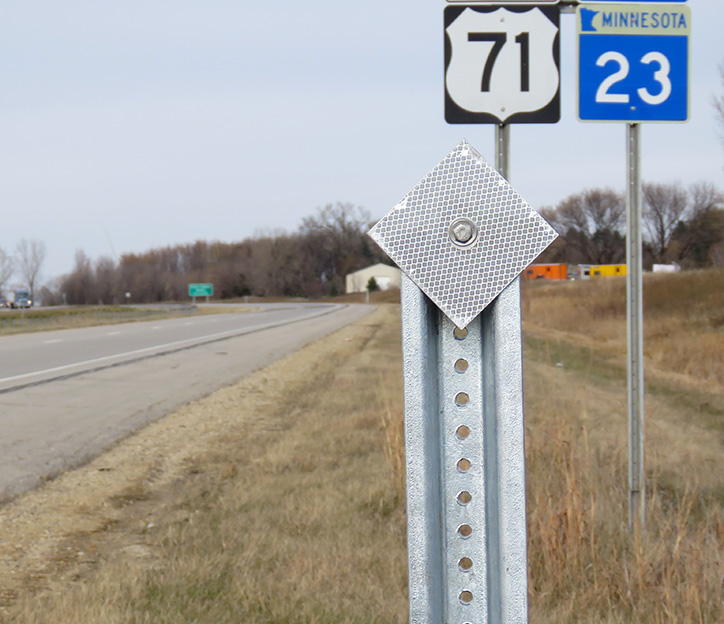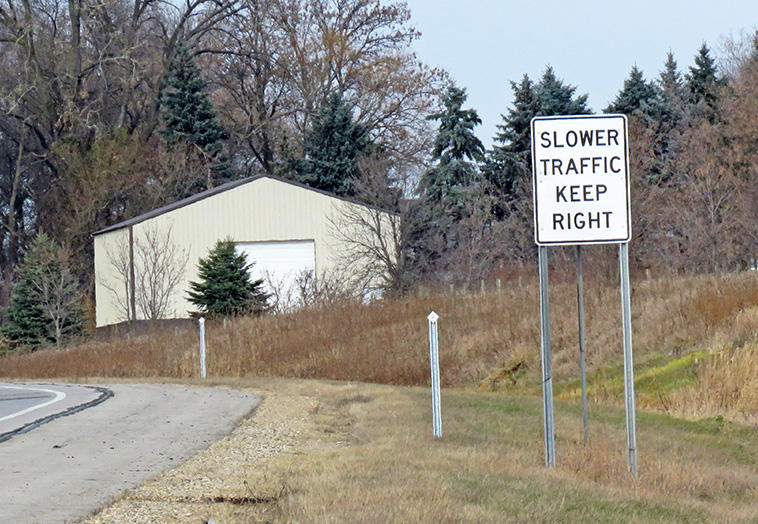 Posts are spaced 1/10th of a mile apart and will be installed on more than 1,300 miles of highways. In Southwest Minnesota, delineator posts are being installed along Highway 23 in Marshall and Granite Falls, as well as on US Highway 71 in Willmar, and along the four-lane portions of Highway 23 from Willmar to Paynesville. The posts will also be installed along US Highway 212 in Glencoe.
Culvert repair projects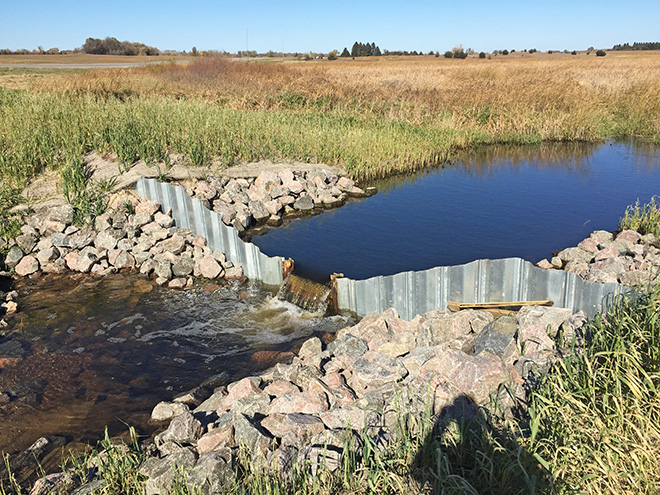 There were several district-wide culvert repairs this summer. Here is a photo of a DNR water control structure along US Highway 71 N in Willmar.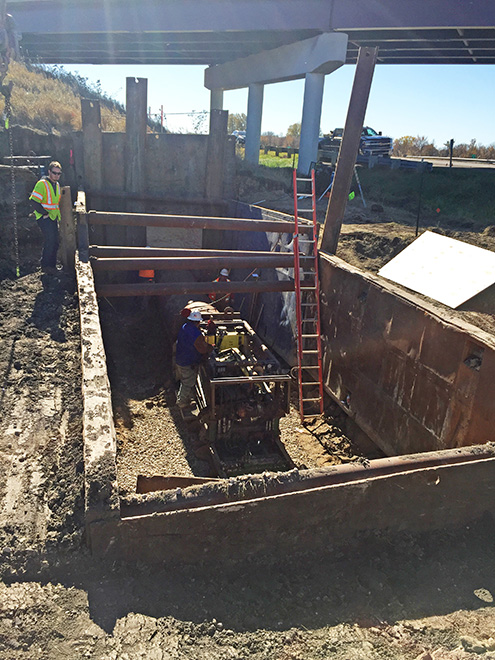 In this photo, the crew is in a trench box preparing the casing to push through the soil behind the boring/cutting head as part of the US Hwy 71 N in Willmar culvert repair project.
Sign replacements along Highways 23 and 212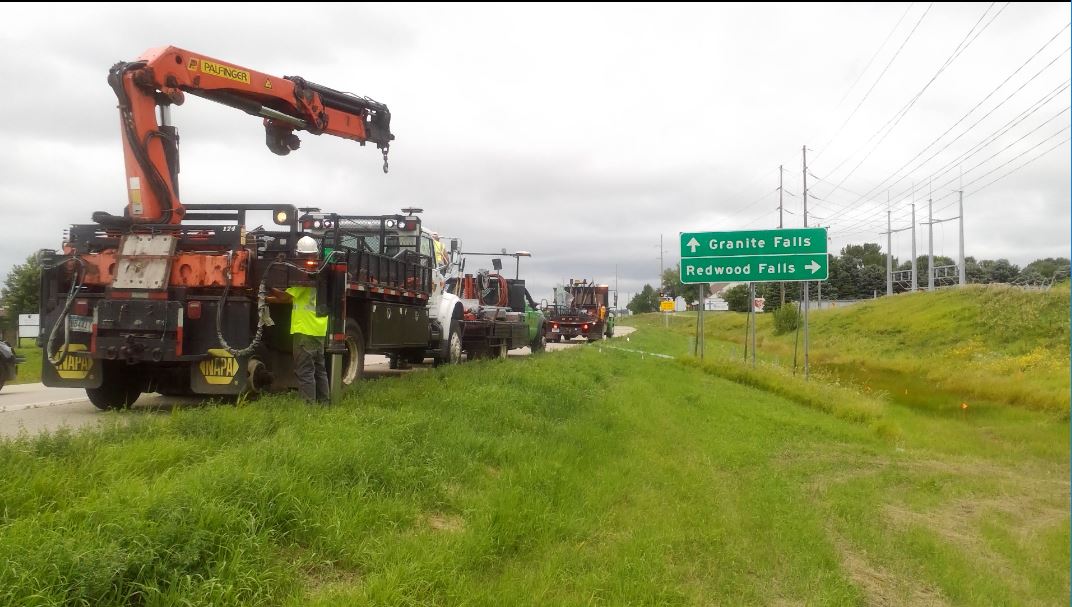 Crews are replacing signs along the Highway 23 and Highway 212 corridors this summer. MnDOT replaces traffic signs on a 15-year cycle to maximize efficiency. Our district has 32,000 sign panels, which means 2,100 sign panels are replaced each year. Many sign posts are also being replaced as the structures are more than 30 years old and no longer meet new regulations regarding weight and measure. Both the old signs and the new signs may be in place simultaneously as the installation crew works a day or two ahead of the removal crew.
Culvert repair project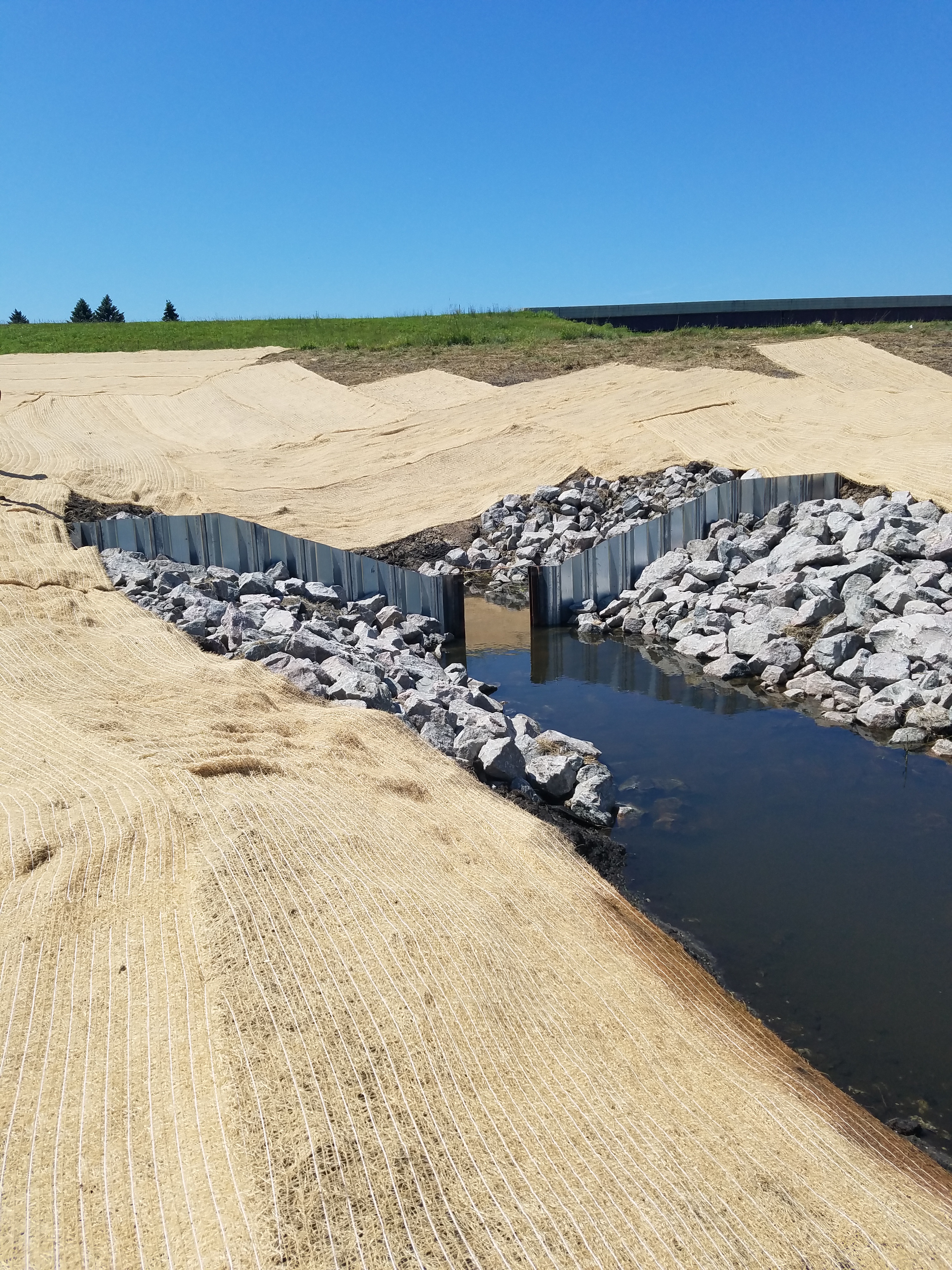 Another district-wide culvert repair project that took place this summer. This photo shows a water control structure and an erosion and seeding installation.