Traffic impacts
Progress has been slowed by rains, but we have worked with the contractor to make adjustments so they are steadily making progress towards a November completion. ATTN FARMERS: You can currently use a construction crossing at 490th St. All other crossings will remain closed.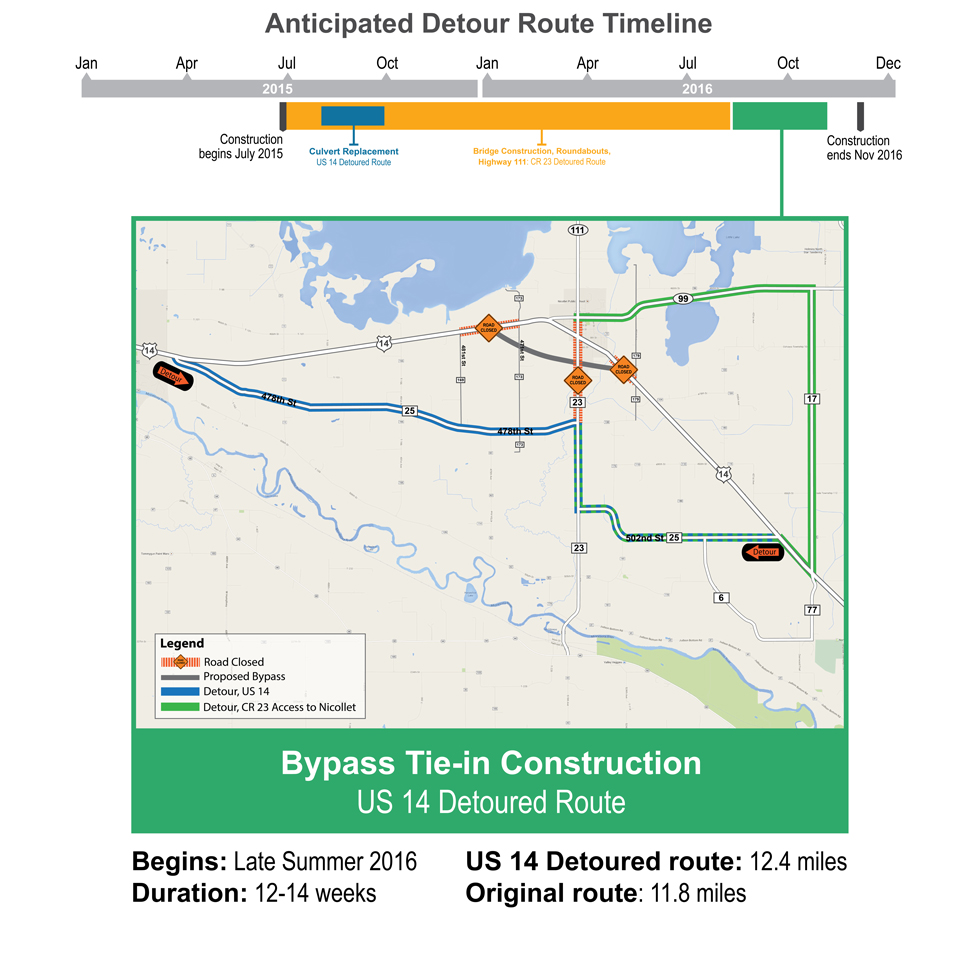 Hwy 14 Nicollet to N. Mankato traffic detoured
Detour remains in place
Westbound Hwy 14 carried on the new westbound outside lane and eastbound traffic will be carried on the existing Hwy 14 outside lane from the east end of the project to Nicollet County Road 25 for work in the median. This traffic change will stay in place until the project is complete in November.
The Hwy 14 detour (JPG) will remain in place until early November - Nicollet County Roads 25 and 23.
Hwy 111/County Road 23 (south of the new interchange) also continues to be detoured to County Roads 25, 17 and Hwy 99 until paving on the new Hwy 111 is complete.
Upcoming work
Mainline paving is complete
Construction of rmaps, turnlanes and crossovers are underway
Construction maps