About this future project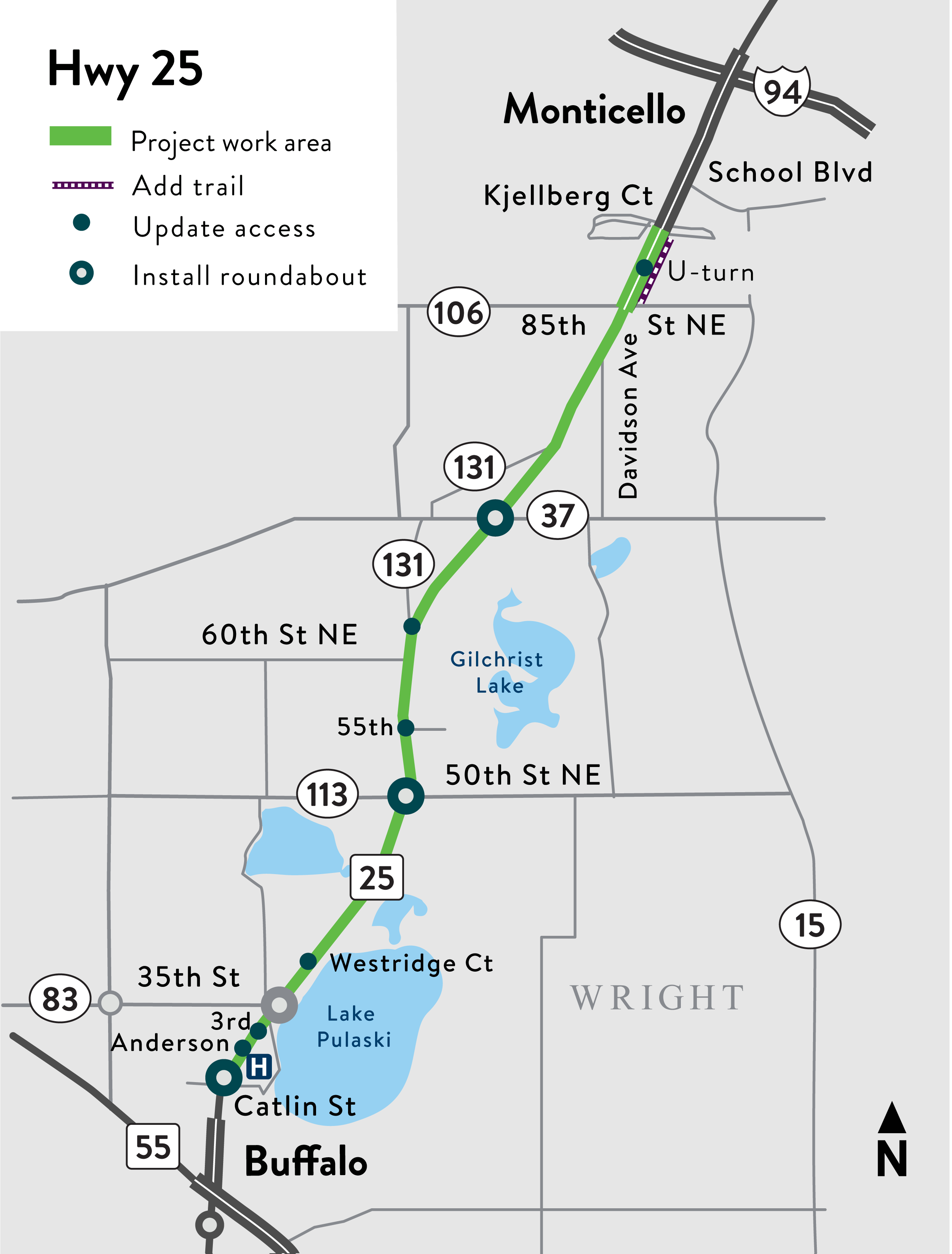 MnDOT will improve Hwy 25 from Catlin St. in Buffalo to Kjellberg Ct. in south Monticello, Wright County. Construction is scheduled for 2026.
March 2022: A corridor study was completed in 2021 and will be used to plan future access and safety improvements on Hwy 25. MnDOT is in the process of drafting layout concepts and will seek public input in the near future.
Summary of work
Resurface the road, includes shoulders and turn lanes
Construct left turn lanes at Wright Co. Rd. 113
Improve the turnaround south of Kjellberg Ct. (extended shoulder called a 'loon')
Replace pipes and improve ditch drainage
Upgrade the signal system at Wright Co. Rd. 37
Consider the safety and access recommendations indicated in the 2021 Corridor Study