Consultant requirements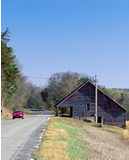 Consultants help our office in identifying and evaluating properties to determine if they met the criteria to be considered historic properties. On some projects, consultants assist in the assessment of effects to historic properties and the implementation of mitigation measures.
Program
MnDOT CRU currently uses a pre-qualified consultant program. To find more details about the program or to apply, visit our Consultant Services Pre-Qualification Program website.
Consultants are responsible for following MnDOT's Cultural Resources Unit Project and Report Requirements (PDF). When applicable, archaeology consultants are expected to follow the Deep Site Testing Protocol developed for us.
Context studies
Historic context studies and National Register of Historic Places Multiple Property Documentation Forms are important research sources for CRU consultants. Consultants should be aware of studies the CRU has completed, as well as the other historic context studies and MPDFs developed for Minnesota's cultural resources.
GIS deliverables
All survey information, including areas surveyed and areas not surveyed, method of survey (pedestrian or shovel testing), and the location of all historic properties must be submitted to MnDOT in Geographic Information Systems format. If geomorphic work is done, then borings and trenches must be mapped and cross-sections submitted. MnDOT's geomorphology consultants assist in testing for deeply buried archaeological sites and may be required to perform landscape sediment assemblage mapping and to construct Landscape Suitability Models for defined areas. The data provided to MnDOT need to be consistent with work that has already been done.