News and events
Murdock Municipal Airport Closure Hearing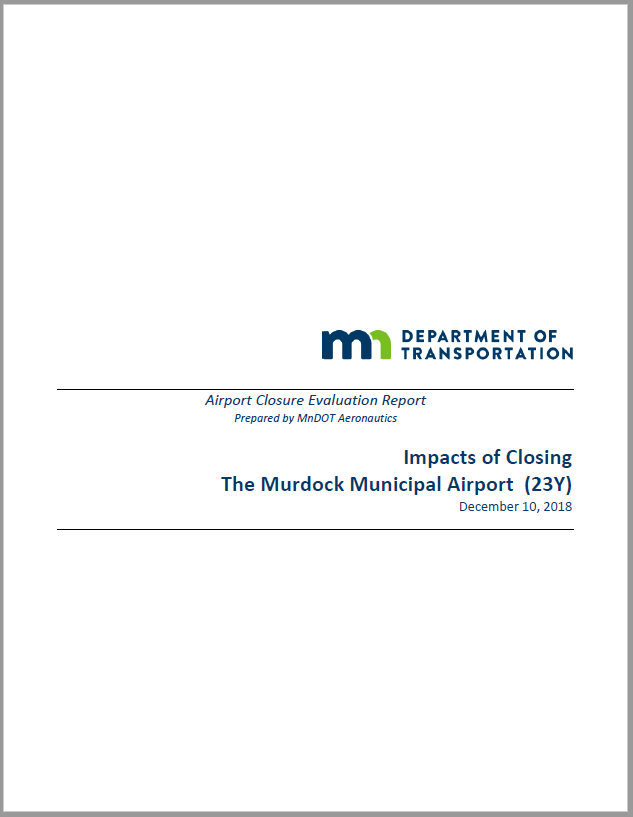 The City of Murdock has notified the MnDOT Office of Aeronautics of its intent to close the Murdock Municipal Airport. The city will be holding a hearing on Wednesday, December 12th. MnDOT has prepared a report outlining the potential impacts of closing the airport, which can be found here.
Winona VOR (ONA) to be decomissioned
The MnDOT, Office of Aeronautics intends to decommission the Winona VOR. This action is being taken at the request of the airport sponsor to allow for further development on the airport.
The Winona VOR is a terminal VOR owned and operated by the State of Minnesota. It is not used for any instrument approaches, nor is it a part of any airways. The Winona area is served by the Nodine VOR. There are GPS (RNAV) approaches to both runway ends at the airport and an Instrument Landing System (ILS/LOC) approach to Runway 30.
The MnDOT, Office of Aeronautics is accepting comments for 30 days following the release of this notice. Any interested persons that desire to comment on this action should send them to: Winona VOR Decommissioning, MnDOT Office of Aeronautics, 222 Plato Blvd E., St. Paul, MN 55107. E-mail comments are being taken at: AirportOperations.DOT@state.mn.us
2019 Minnesota Aviation Art Contest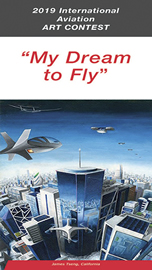 The theme this year is "My Dream to Fly".
Have you ever sat in class, looked out the window, and wondered what it would be like to fly? If so, you are not alone! Teachers might not always like it, but something about looking at the sky calls us to daydream about what is possible...

Deadline for entries must be postmarked or delivered no later than 4 p.m., Friday, Jan. 18, 2019, NO EXCEPTIONS, and must be mailed or delivered to:

Minnesota Department of Transportation (MnDOT), Office of Aeronautics | Attn: Art Contest Entry |
222 East Plato Blvd. | Saint. Paul, MN 55107-1618
Please follow this link for more information.
What makes an airport "Minnesota nice"?
We want your input
We're looking for your input on what makes an airport a welcome place to visit. Take our survey on airport hospitality and tell us what features, amenities, and services are important to you. We'll communicate the results with airport managers and use it as we encourage them to find ways to meet the needs of the pilots and passengers who use their airports. The survey should take less than 10 minutes. Please feel free to forward it to your pilot friends and ask them to provide their input as well.