Safety education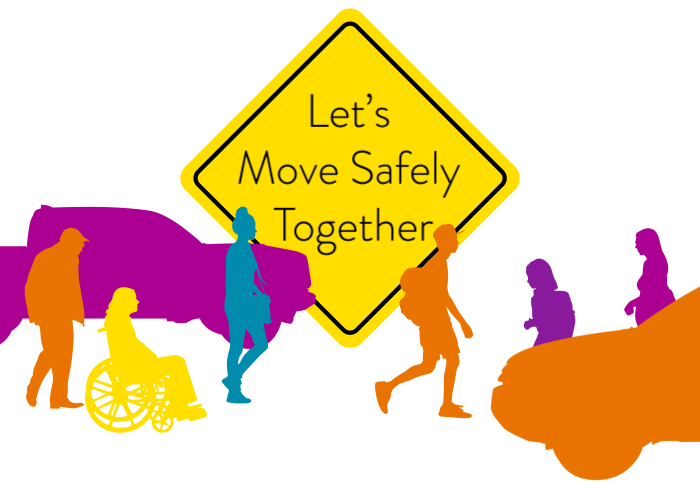 Everyone plays a role in keeping our roadways safe. Responsible and positive behaviors help people arrive home safely.
When driving
Stop for people
Stop for people crossing at every intersection, even those without crosswalks or stop lights
Look in all directions before turning
Watch for people walking at all times
Scan the road and sides of the road ahead for pedestrians
Look carefully behind your vehicle before backing up, especially for small children
Avoid distracted and aggressive driving
Never pass or drive around a vehicle that is stopped for pedestrians
Obey speed limits and come to a complete stop at stop signs
When walking
Look before you cross
Look across all lanes for moving vehicles before proceeding
Make yourself visible to drivers
Stand clear of buses, hedges, parked cars or other obstacles before crossing
When possible cross in a well-lit area at night
Avoid dangerous and distracted behaviors
Don't solely rely on traffic signals; look for vehicles before crossing
Always walk on the sidewalk; if there is no sidewalk, walk facing traffic
Crosswalks
Drivers must stop for crossing pedestrians at marked crosswalks and at all intersections without crosswalks or stop lights.
Pedestrians must obey traffic-control signals at all intersections that have them.
Pedestrians must obey pedestrian control signals.
Vehicles stopped for pedestrians can proceed once the pedestrian has completely crossed the lane in front of the stopped vehicle.
Pedestrians must not enter a crosswalk if a vehicle is approaching and it is impossible for the driver to stop. There is no defined distance that a pedestrian must abide by before entering the crosswalk; use common sense.
When a vehicle is stopped at an intersection to allow pedestrians to cross the roadway, drivers of other vehicles approaching from the rear must not pass the stopped vehicle.
Crosswalk law
Read the full Crosswalk Law from Minnesota Statute 169.21.