Minnesota Walks parklets
What is a parklet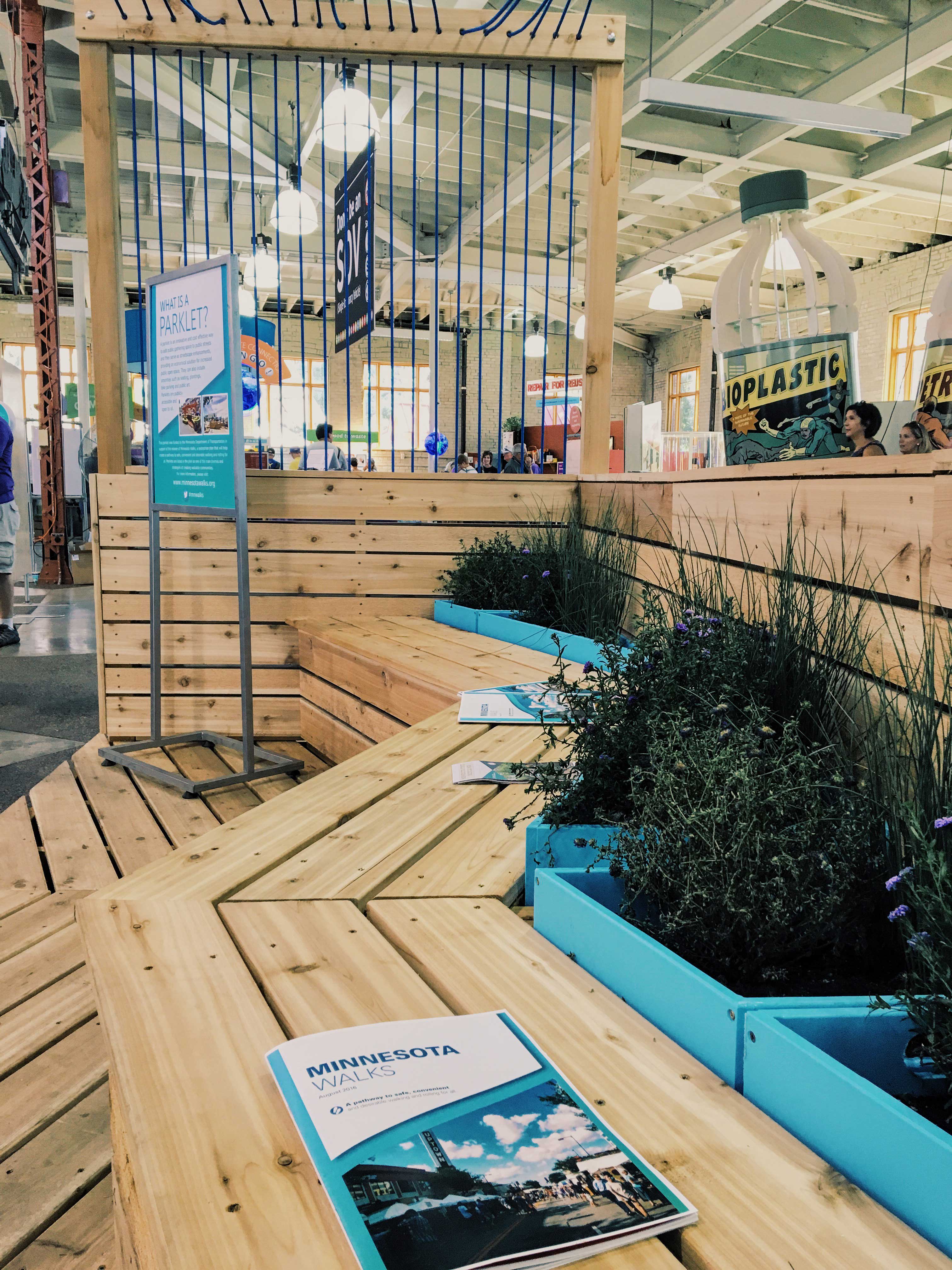 Parklets are innovative and cost-effective ways to add community space to public streets. They serve as streetscape enhancements where people can gather, sit, chat or relax. Parklets can also provide additional outdoor seating for nearby restaurants or places for outdoor programming.
Parklets transform one or two on-street parking stalls into unique and vibrant public spaces, and may include amenities such as plantings, bike parking and art. They can be used at events such as open streets, town festivals or other community celebrations.
Parklet should be located on streets with traffic speeds 30 mph or less. Ideally, the parklet should be located in an unrestricted parking lane, parallel to the curb edge, adjacent to the sidewalk and at least one 20' parking space away from the nearest intersection.