NRRA Newsletter: March 2018
---
Why the 2018 NRRA Pavement Workshop Matters?
By Glenn Engstrom, Director
The 2018 NRRA Pavement Workshop (May 23-24) is particularly important because of what happened in 2017. The construction season at MnROAD last summer was the culmination of our alliance's efforts, and the fact that it happened so soon after we founded the organization together is a testament to our commitment to implementation.
So this year's Pavement Workshop is an opportunity to see what we've done together and how we implemented the research we all agreed needed to be done. We are especially enthusiastic for the MnROAD tours on Day one of the Workshop. Those tours, we hope, will make real what the NRRA teams have been working on for so long.
We have a lot to show, but there is a lot to tell as well. Our keynotes from Mike Anderson (Asphalt Institute) and David Rettner (American Engineering Testing) are designed to remind us what the paving industry is all about. Their voices are voices of experience, perspective and wisdom.
We've changed the agenda structure a bit this year so the NRRA teams have more control over the content. It's only right that the folks who did the work to implement last summer's research also be the folks who help us shape the ongoing conversation.
We look forward to seeing you in May.
---
3D Printing of Pavement is Making Strides Forward
When we think of 3D printing, we often think of the creation of small objects, devices or mechanical parts printed in a lab. The idea of printing a whole section of pavement may be a bit harder to wrap our heads around.
John Smith and his company Advanced Paving Technologies Inc. are working on creating a very new way to lay down asphalt pavement. At some level, it turns a traditional asphalt paver into a 3D printer.
Smith sums up the problem with HMA paving as it currently exists. It's an 80 year old design consisting of a straight, fixed screed that drags the asphalt across the surface. It does not adjust to variations in the existing roadway.
With new construction this is not too much of an issue because you are working with a relatively flat, smooth surface. But when it comes to rehabilitating existing pavement, the surfaces are often anything but flat and smooth.
Advanced Paving's paver "will leave the shape of a 3D asphalt layer that can compensate for almost any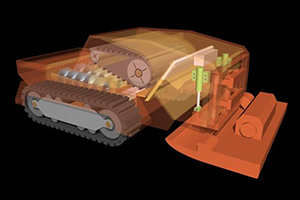 surface deformation that's out there," says Smith. This is particularly designed for rehabilitating roads, not necessarily for laying down a totally new pavement.
How does it work?
The paver Smith's company is working on uses Lidar to create a 3D map of the surface. Then the paver's screed—which varies the depth of the lift transversely across the screed--adjusts the amount of asphalt it puts down based on the map.
With this system, the paver actually lays down a thicker layer of asphalt, more than is needed, and then strikes off the right amount of material to adjust to the topography of the road. Immediately following the shaping, an attached tamper sled provides initial compaction and then a heavier roller finishes the job.
The Lidar 3D map is achieved two different ways. For big jobs, Smith plans to put the Lidar on a drone to map the surface. With smaller jobs, the Lidar will be right on the paver, feeding information and crunching the data in real time as the paver moves across the mat.
Cost savings
So where are the cost savings with 3D printing on a road you are rehabilitating? Smith says "we believe we can reduce a lot of the preconstruction milling by utilizing this method." Since the paver adapts to the existing road surface, the milling can be reduced or even eliminated. "We believe with this we will be able to achieve at least a 50 percent reduction in preconstruction milling. We are also going to eliminate the need for post construction diamond grinding*," says Smith.
Smith says that he is trying to change the narrative of paving with HMA. Instead of milling the entire road flat, he envisions a process that:
trenches out only the areas where the material has broken down
uses an interlayer where needed to mitigate reflection cracking
And then delivers an asphalt overlay that fills in the trenched out areas while also providing a thin overlay on the road that adapts to the existing surface.
Better road?
Density is one of the primary measures of the workmanship and longevity of a paving project. One of the benefits of the 3D paving process, says Smith, is that it strikes off the top layer of HMA as it paves, which is where a lot of problems occur in terms of temperature segregation. They will end up, consequently, with a cleaner layer of asphalt material when compaction occurs. And because the process intelligently pre-positions the material with compaction in mind, it can virtually eliminate bridging by the heavy roller and achieve a more uniform level of compaction, says Smith.
The physical performance testing of a 3D pavement is still in the offing. Advanced Paving Technologies will be running the first test of this process with NRRA member UC Davis, Pavement Research Center. They will also be doing IRI measure and use GPR data to help them develop the algorithms. Currently, they have the paver and they are outfitting it with all the technology needed. The first paving run is scheduled in six months.
On the horizon
Smith says they will be up and running with their paver in 18 months. While they are currently outfitting an existing paver with the right technology, eventually they will need to build and design a whole new paver from scratch. Says Smith, "the general approach is very different from the existing designs for asphalt paving machines." He says it is more like going from a teletype printer to a dot matrix printer rather than jumping all the way to the complexity of a 3D printer.
The paver is designed, says Smith, so that it can use any asphalt mix--from Superpave to rubberized asphalt to RAP—using any blend with no limitations. It's still a mechanical means of shaping and delivering asphalt, so as long as their system knows the compaction factor of the material it will be working with, it can be programmed into the algorithms to adjust the shape accordingly.
By mapping roads and rehabilitating them with this process, Smith says we can learn a lot. "Once we attain the ability to accurately shape and deliver asphalt, we can start looking at fundamentally changing the existing profile of roads to correct drainage characteristics or enhance safety conditions," he says.
*Diamond grinding of asphalt is becoming a necessity in California due to changing smoothness specifications mandating lower IRI targets.
---
Special Technology Transfer Showcase
New Tools for HMA Pavement Analysis--Non-Contact Seismic Lamb Wave Measurement of Pavement Structure using Laser Array
April 3, 2018
10:30 a.m. – Noon (CDT)
Webinar presented by Roohollah (Radwin) Askari, Assistant Professor, Department of Geological and Mining Engineering and Sciences, Michigan Technological University
---
Associate Profile: Michigan Tech Transportation Institute
Michigan Tech has been one of the more active members of the NRRA. They even did a three-day road trip to bring students to the NRRA Grand Opening last fall. It has members on both the rigid and flexible teams, and, as you might imagine, it has a lot of irons in the fire in terms of research.
Zhanping You, P.E., Ph.D., is a Professor in Transportation Engineering and Materials for Michigan Tech, and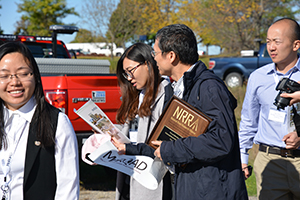 works on the NRRA flexible and rigid teams. He says some of the important research he and his students are working on include:
Warm mix asphalt
Nano materials for pavement performance
Recycled electronic waste plastics in pavements
Recycled motor oil for reclaimed asphalt
Alternatives to water in asphalt foaming
Microstructure and mechanics of asphalt mixtures and the effect to materials performance
Let's just focus on a couple of those since it's a long list.
Nano materials
Michigan Tech has been working on nano materials for pavements for more than a decade. In the earliest days of the research, says You, the materials were expensive and only came in small quantities. Now there are cheaper alternatives, "for example, a lot of nano clay or nano silica, which are really dirt cheap," says You. In addition, now these materials can be used to make in 10 ton to 100 ton batches of nano modified asphalt mixtures, so we are getting closer to making these a reality in pavement construction and implementation.
Early research on these cheaper nano materials, he says, has shown that adding 2% nano materials in an asphalt pavement can increase rutting resistance by roughly 50%.
Asphalt Foaming
Another project Michigan Tech is working on for the National Science Foundation is an investigation of alternatives in asphalt foaming. Says You, "foaming probably has a really good future because no matter what foaming agent you are using, it is normally really cheap. For example, water is really cheap. The foaming agent we are using for this project is ethanol." With a boiling point of 173°F (78°C), much lower than that of water, ethanol provides an alternative that requires less energy during the foaming process. You and his team are working on ethanol foamed asphalt with a rubber asphalt mix in a hot mix, a warm mix and also as a pavement preservation coating.
Remote Sensing
Michigan Tech is also doing some very cutting edge work on remote sensing of pavements, says Pasi Lautala, Ph.D., P.E., Director of the Michigan Tech Transportation Institute. In fact, on April 6, Michigan Tech is sending its Professor Radwin Askari to MnDOT and the NRRA to talk about using non-contact seismic Lamb wave measurement to analyze pavement structure.
Lautala predicts that autonomous vehicles are the next big challenge for pavement design. Making the connection between intelligent roadways and these vehicles will require innovation, he says.
The Fundamentals
You says that the paving industry as a whole needs to focus on the fundamentals of pavement design. By that he means that we need to pay attention to a mechanics-based material design. "Micromechanics have potential for us to really understand materials and pavement design," says You. In addition, he hopes the NRRA can provide more opportunities for industry and academia to collaborate on innovation, implementation and research.
---
April Research Pays Off Webinar
April 17--Case Study: Chip Seal Program in Oregon, Ashley Buss, Iowa State University.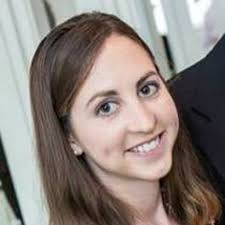 Summary-- This presentation will summarize performance and the methodology used for developing specifications and a rational chip seal design in Oregon. Test sections included both emulsified asphalt and hotapplied chip seal applications. The pre and post construction pavement performance information is presented and analyzed. Post-construction analysis of the chip seals includes macrotexture analysis, dynamic friction testing to measure microtexture and pavement performance surveys. The underlying pavement conditions were classified from being very good to very poor performance. In this study, a comparison of field performance on test section is developed to recommend best practices and develop a rational design methodology.