Statewide Pedestrian System Plan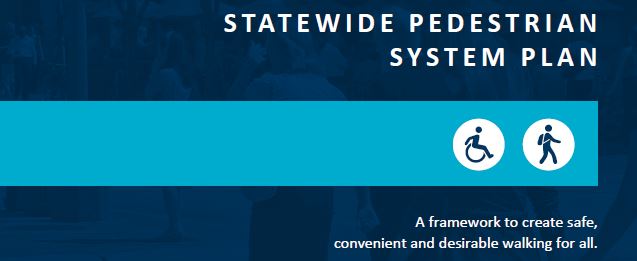 What do we mean when we say "walking"?
Walking is a term often used as part of this plan. MnDOT uses the National Center on Health, Physical Activity and Disability definition of walking in their #HowIWalk campaign. The campaign defines walking as an inclusive physical activity term that is individualized based on how a person moves. When this plan and its activities say walking, it includes the use of assistive devices, such as wheelchairs or walkers.
Walking in Minnesota
Walking is a key part in how people move around, whether out walking the dog, going to school, catching the bus, or traveling through the parking lot.
Walking plays an essential part in Minnesota's transportation system and is an important contributor to the health of our communities. Wherever people are going, and whether or not their using wheelchairs, strollers, or other devices, Minnesotans want and need safe places to walk.
What the plan is for
Pedestrian safety is a priority for MnDOT. The Statewide Pedestrian System Plan guides MnDOT's investments to improve places for people walking along and across the state's highway system. It helps prioritize and create spaces that are safe and convenient for people to walk along and across state highways. It also help MnDOT understand the role that the trunk highway system plays for residents and visitors. This plan will guide future investment to continue to make walking more desirable and accessible.