Study complete
View the Northwest Metro Mississippi River Crossing Executive Summary (PDF). The full report and accompanying documents are available by request.
About this study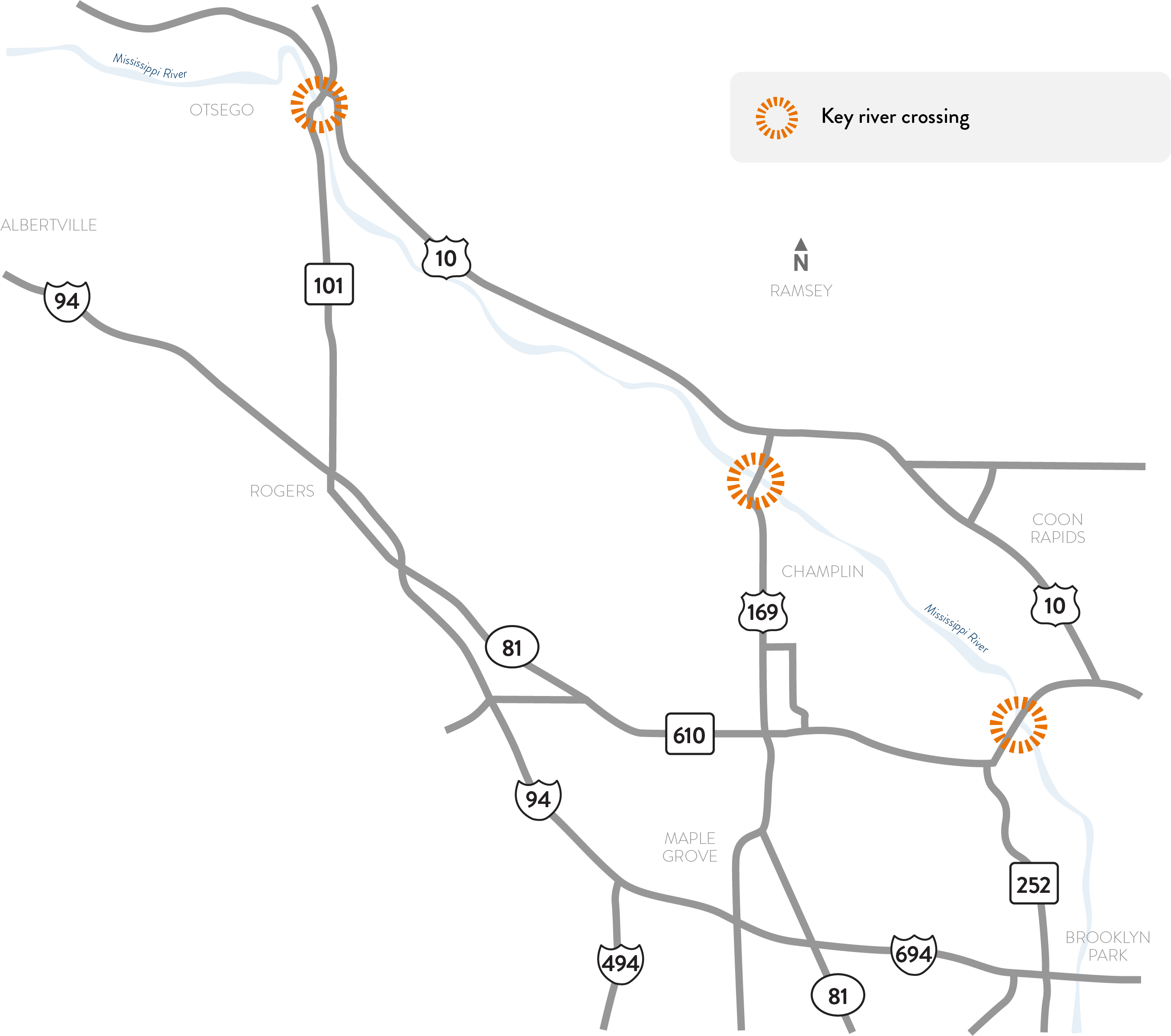 MnDOT commissioned the Northwest Metro Mississippi River Crossings Feasibility Analysis to update previously conducted studies, re-engage the cities and counties and outline the need for increased river crossing capacity. This feasibility analysis was the first step of many required to identify future needs of the area. This effort was a fact-based, traffic investigation.
Growth in this region is expected to continue through 2040, causing additional congestion to the roadway network and existing Mississippi River Crossings in this region. The Minnesota Legislature authorized funding for this Northwest Metro River Crossing Feasibility Analysis to allow MnDOT to complete a technical review of the existing crossings, travel patterns and demands, and explore ideas for increasing capacity.
Summary of work
Stakeholder engagement and ideas for increasing capacity
Conclusion of this effort
The final document details the findings of the feasibility analysis but does not recommend a solution. The next steps for project partners are identified, and might include further analysis, environmental study, corridor studies and community engagement.
Past efforts
The Metropolitan Council completed the first study of the potential need for a new Mississippi River crossing in 1989. Later studies explored travel demands, possible new river crossing locations and the impact on the environment. All completed with community involvement. No consensus was reached.