Traffic impacts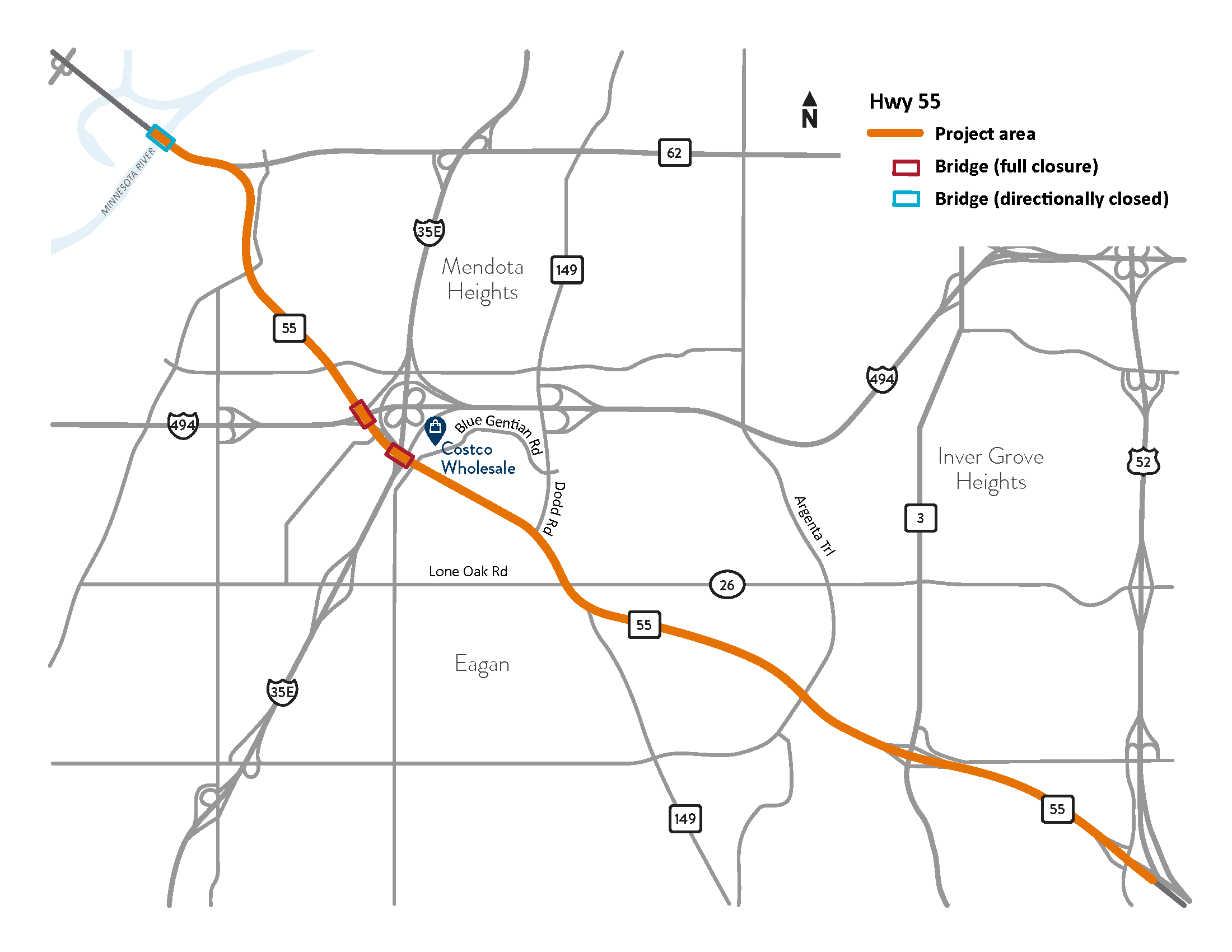 All traffic impacts are tentative and weather dependent.
Current
Lane closures
Tue, Sept. 6 through Fri, Oct. 7; 8 p.m. to 6 a.m. nightly
I-35E is reduced to two lanes in both directions between I-494 and Lone Oak Rd.
Ramp closures
9 p.m. Fri, Sept. 23 through 5 a.m. Mon, Sept. 26
The ramp from EB I-494 to I-35E is closed
Upcoming
Information about upcoming traffic impacts will be posted as details become available. Motorists can expect full and directional closures with detours.