About this Safety Audit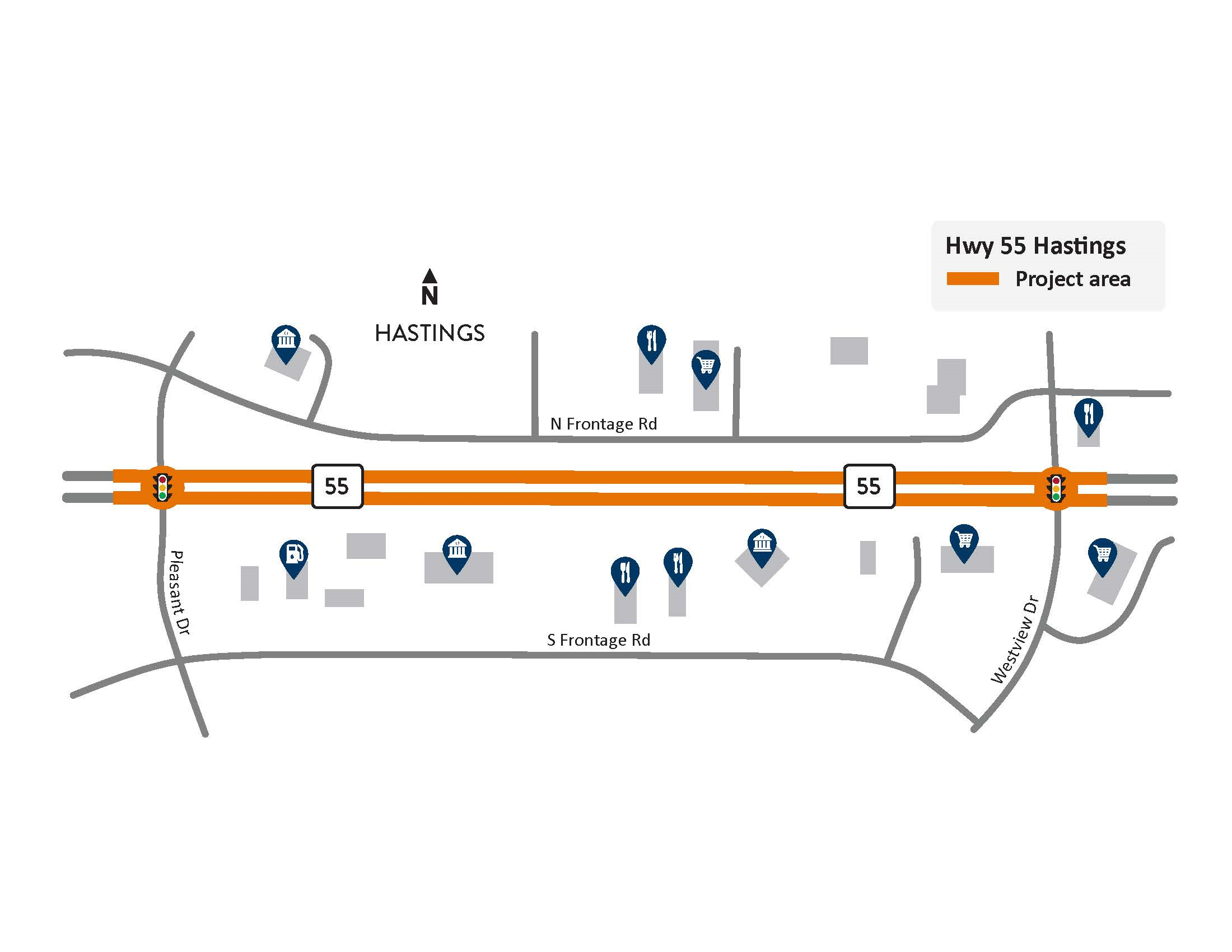 The Hwy 55 Safety Audit is part of a multi-agency effort to improve safety along Hwy 55 between Hastings and Inver Grove Heights in Dakota County.
Road Safety Audits are usually completed at a particular location or stretch of roadway where there is a perceived or documented safety problem. A team of experts is assembled with the assistance of a knowledgeable consultant. The experts are preferably unfamiliar with the area and the issues, to increase the likelihood of an objective analysis. Data is examined, the site is field reviewed, observations and recommendations are made from strictly a safety viewpoint. The results are conveyed to the district and stakeholders and the district is then responsible for responding to the recommendations for further action.
Summary of work
Gather feedback from the community and road users about the Safety Audit area including major themes and recurring comments about the safety of the road