Photos
Willmar Wye Groundbreaking Ceremony - July 9, 2019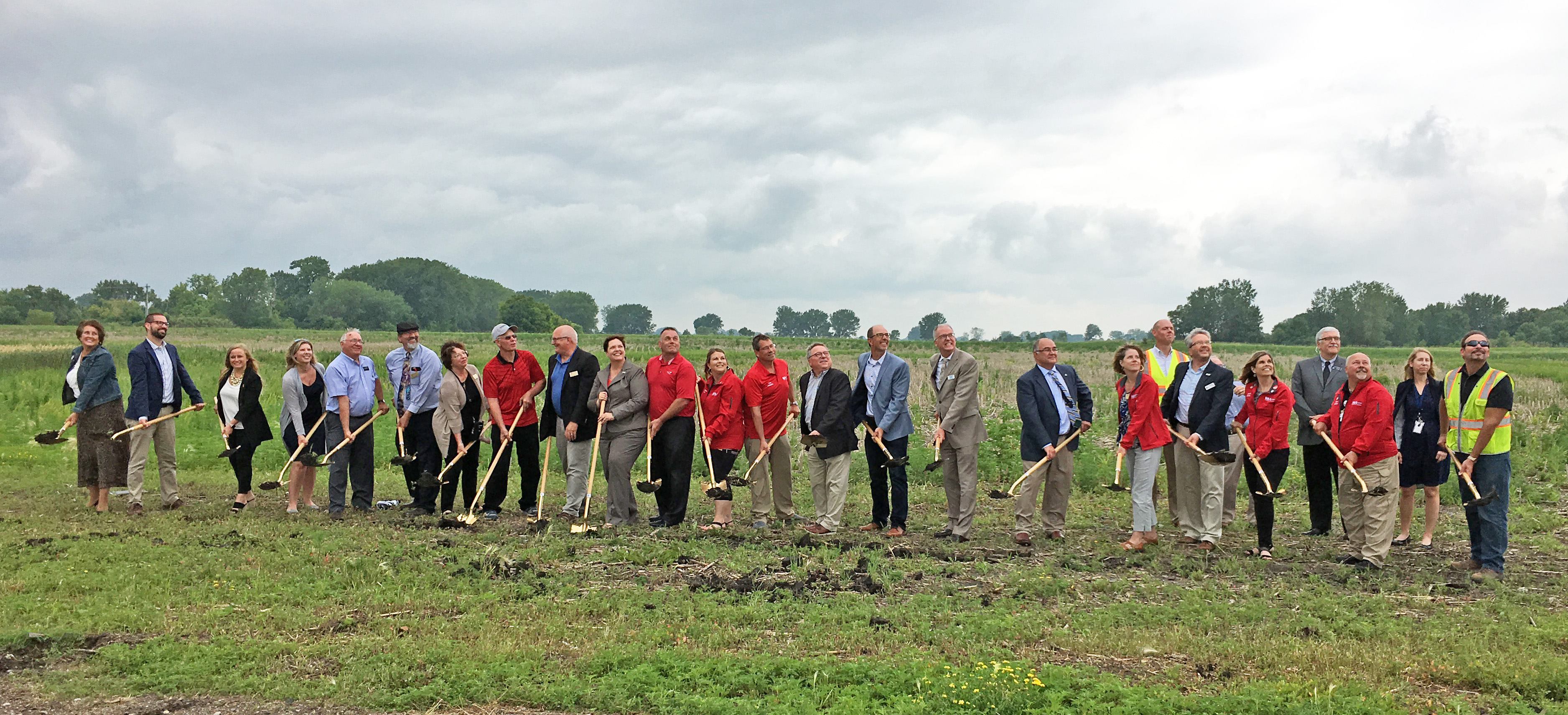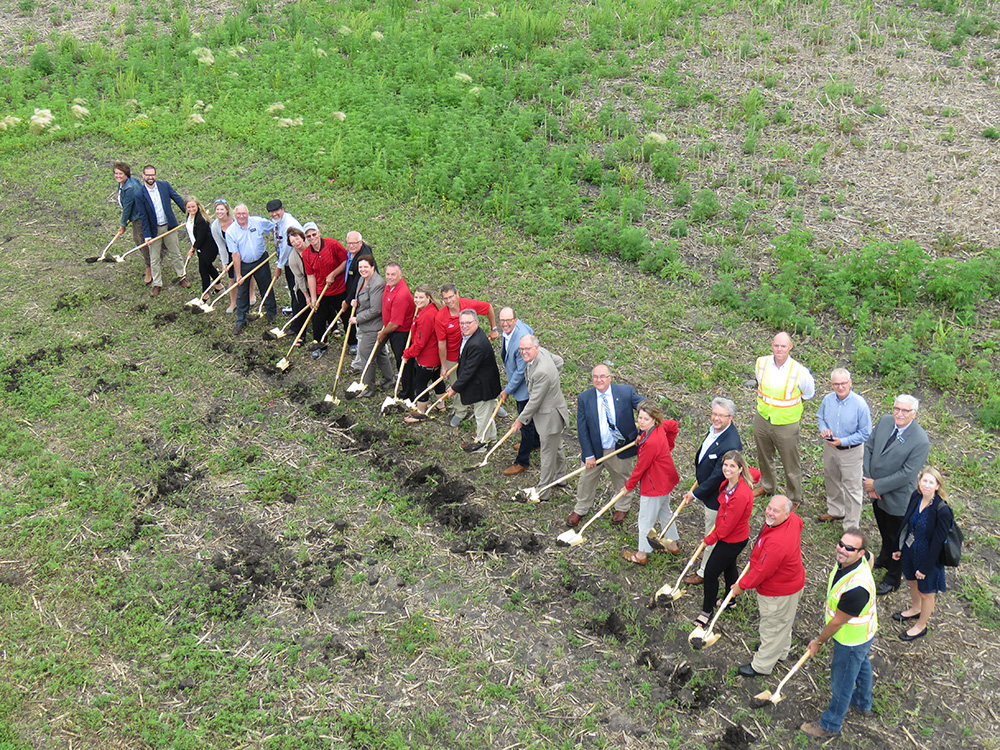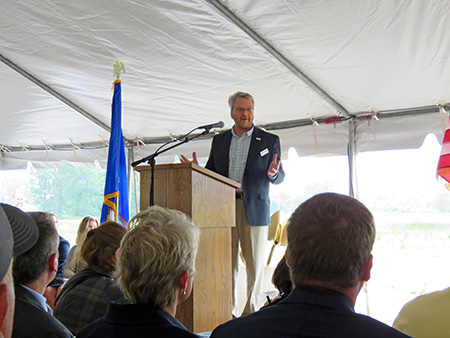 MnDot District Engineer Jon Huseby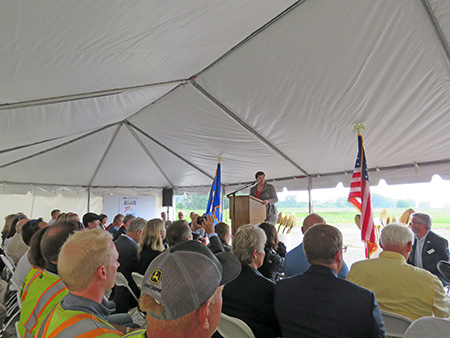 MnDOT Transportation Commissioner Margaret Anderson Kelliher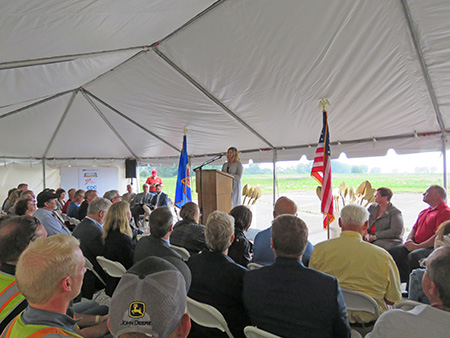 Jacki Anderson, on behalf of U.S. Congressman Collin Peterson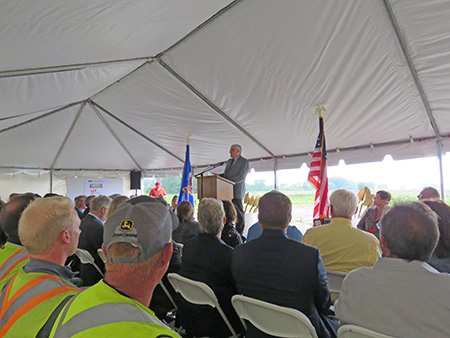 Chuck Ackman, on behalf of U.S. Senator Amy Klobuchar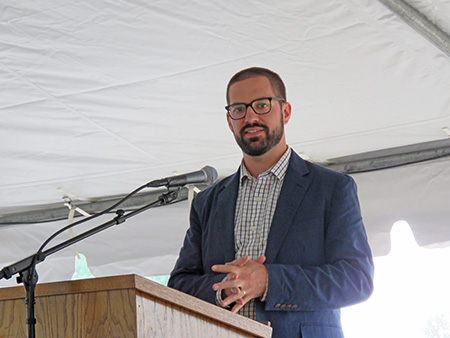 Jake Schweitzer, on behalf of U.S. Senator Tina Smith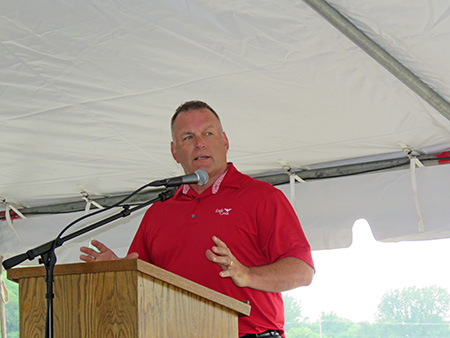 State Representative Dave Baker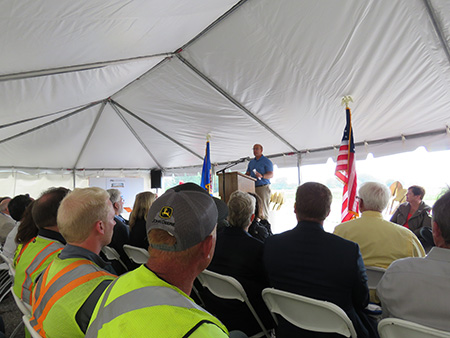 State Representative Tim Miller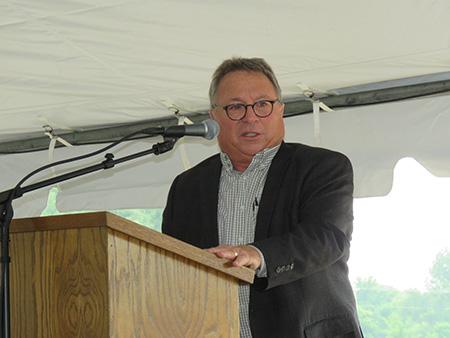 Kandiyohi County Commissioner Roger Imdieke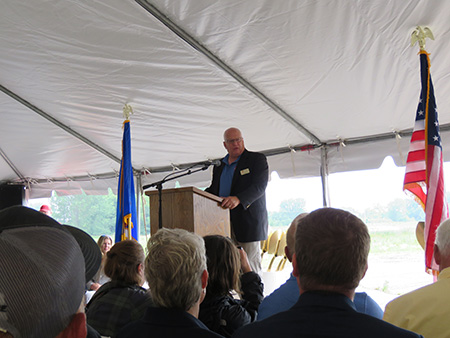 Willmar Mayor Marv Calvin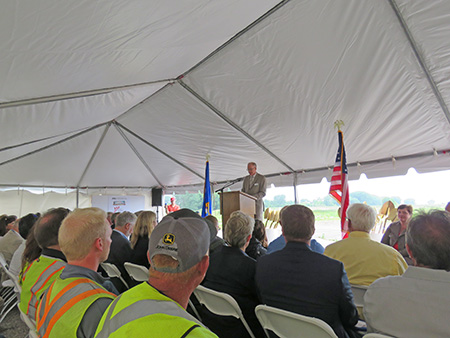 Kandiyohi/Willmar EDC Executive Director Aaron Backman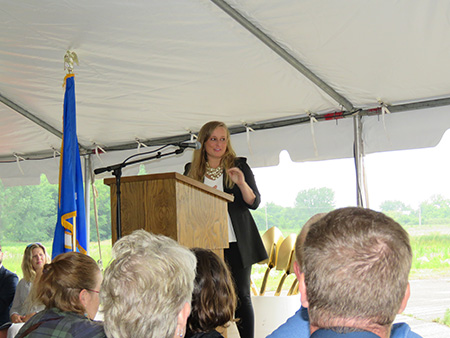 BNSF Railway Executive Director Lydia Bjorge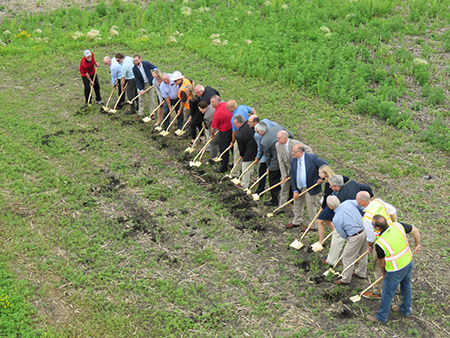 Willmar Wye Groundbreaking Ceremony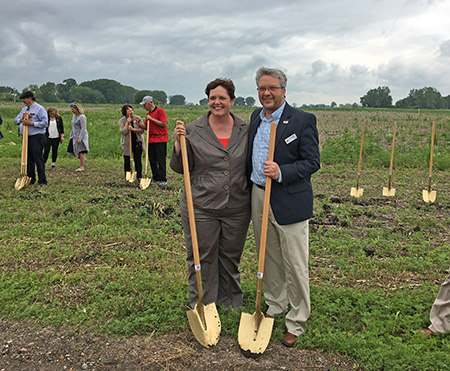 MnDOT Transportation Commissioner Margaret Anderson Kelliher and MnDOT District Engineer Jon Huseby
Week of September 23, 2019
Grading, placing sand cushions, constructing bridge approach embankments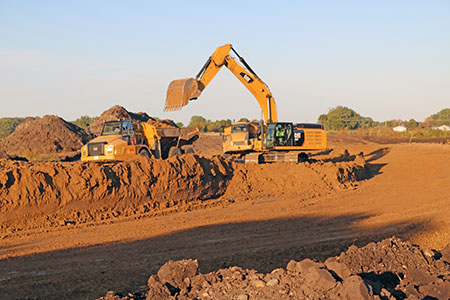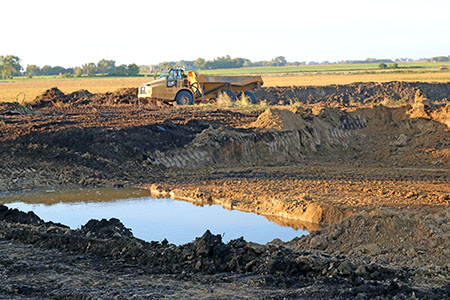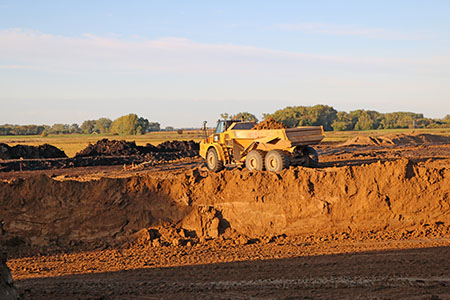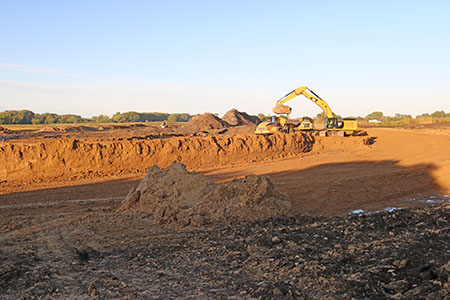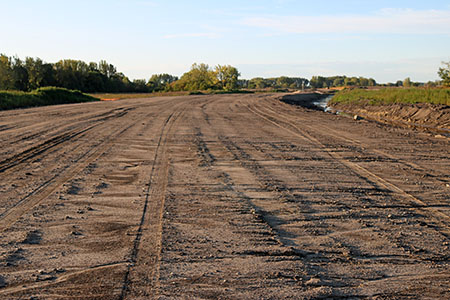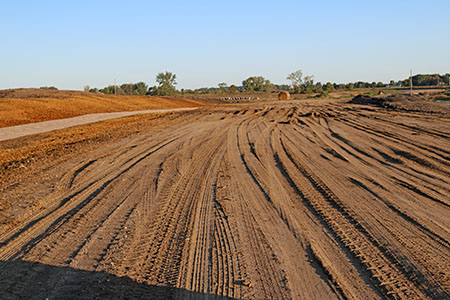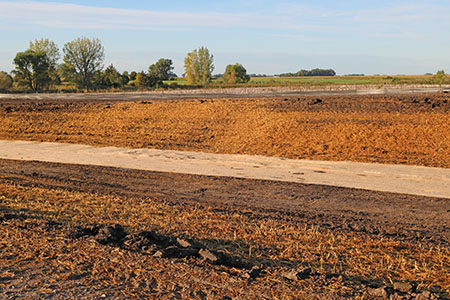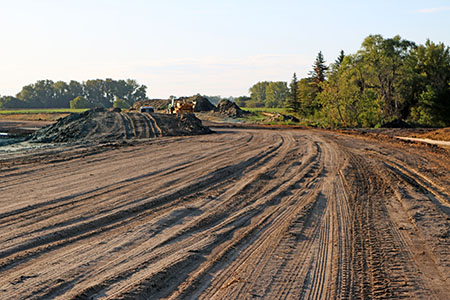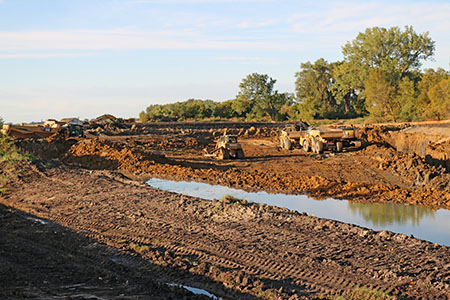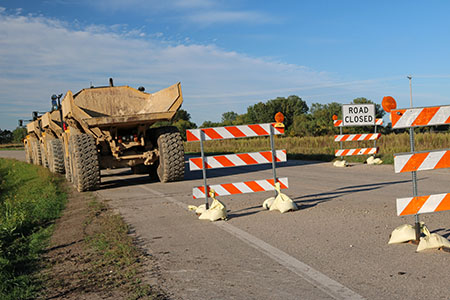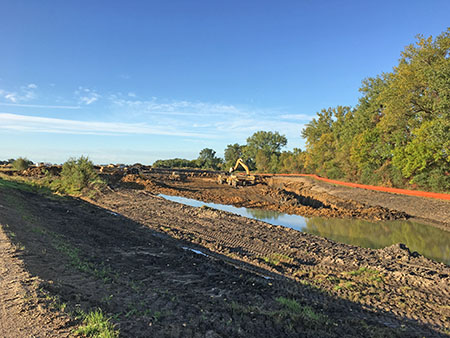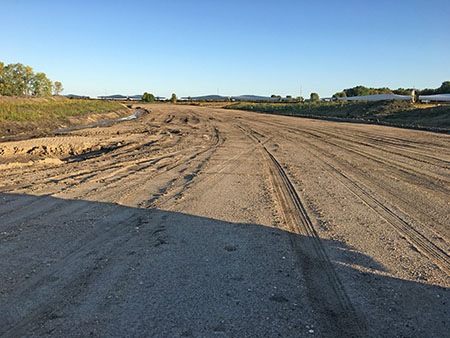 October 9, 2019
Excavation northeast of Hwy 40 and CR 55: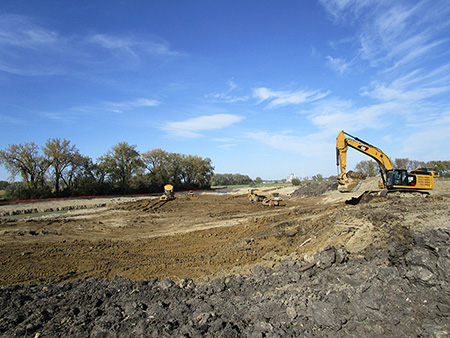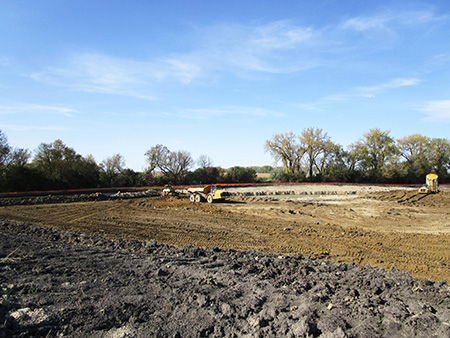 Hawk Creek diversion channel under Hwy 40: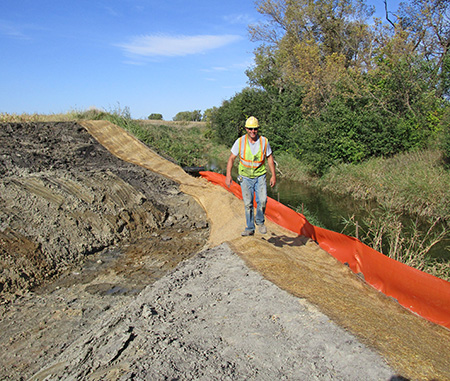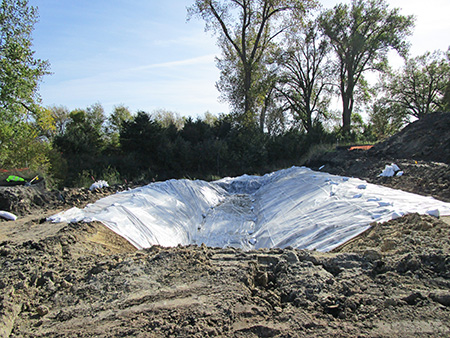 Grading at 1st Avenue and US 12: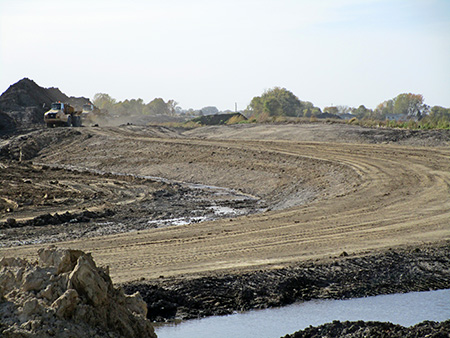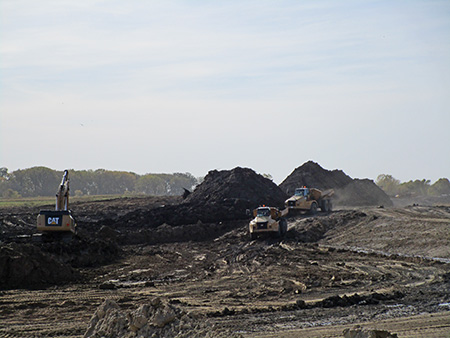 Placing storm sewer at the US 12 and CR 5 roundabout: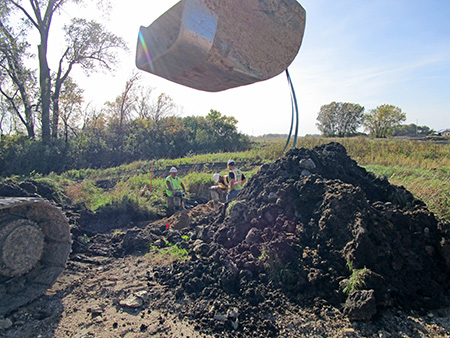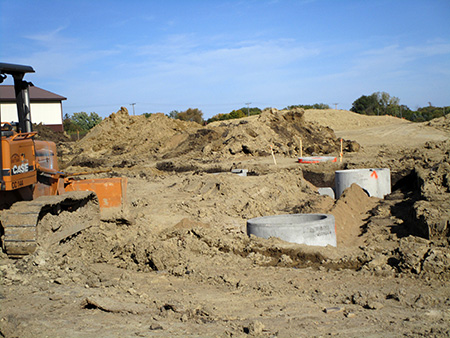 Week of October 14, 2019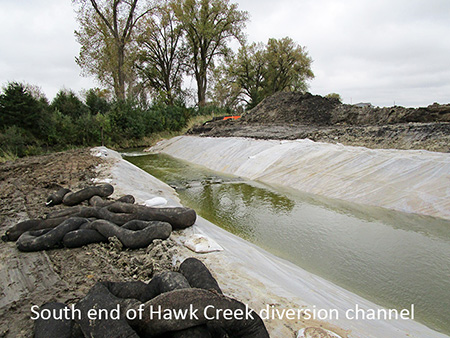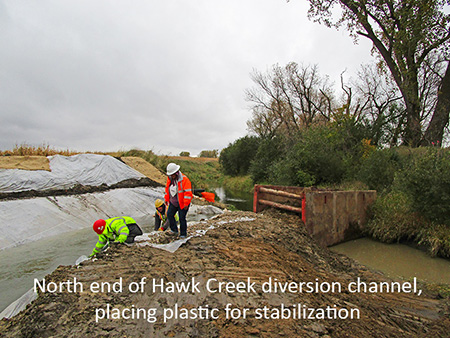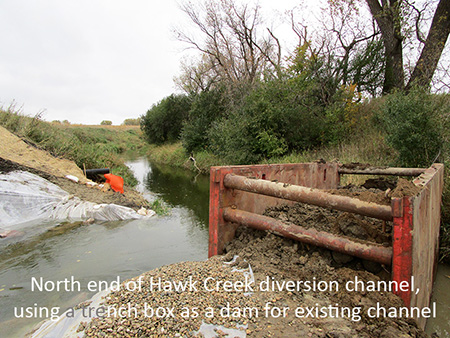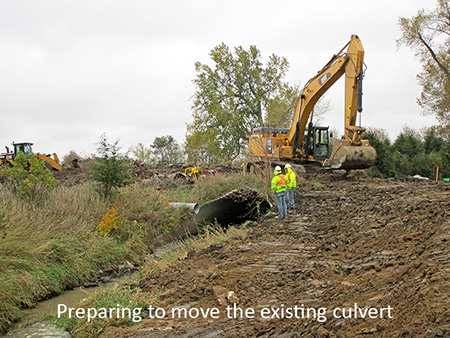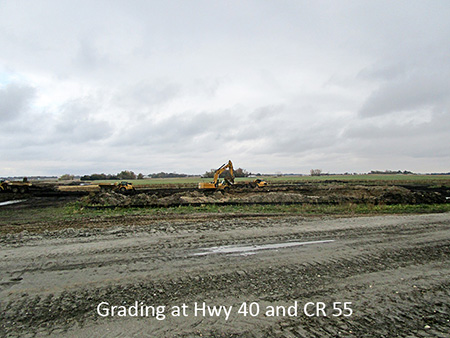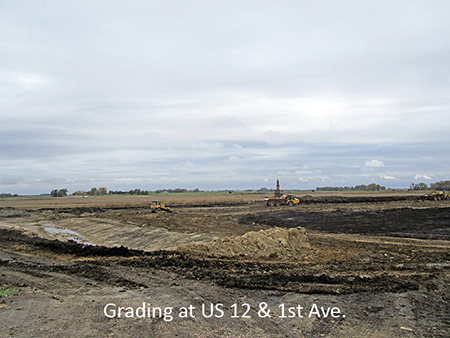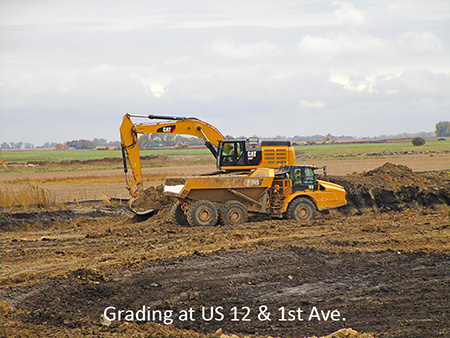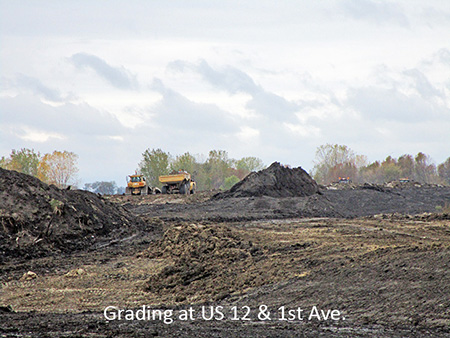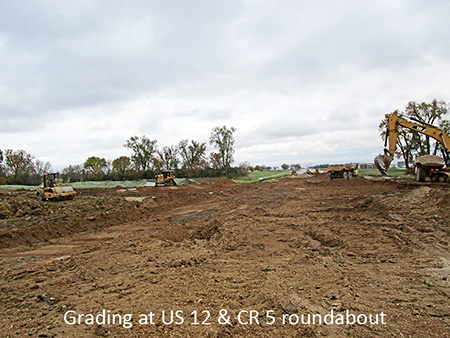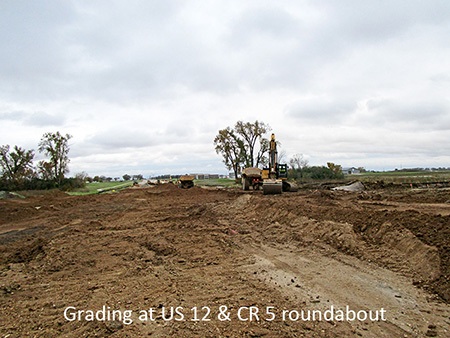 Week of October 21, 2019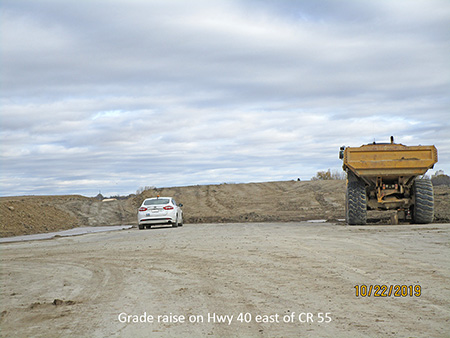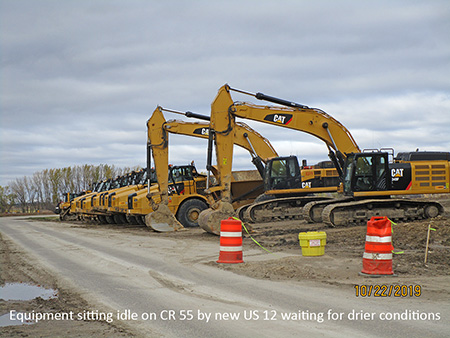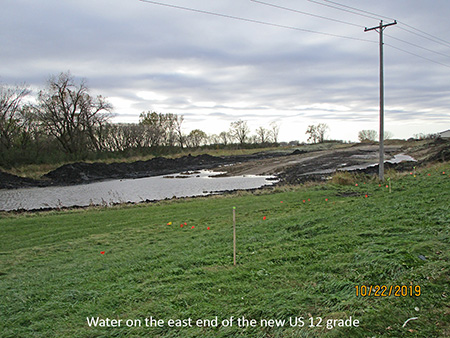 Week of October 28, 2019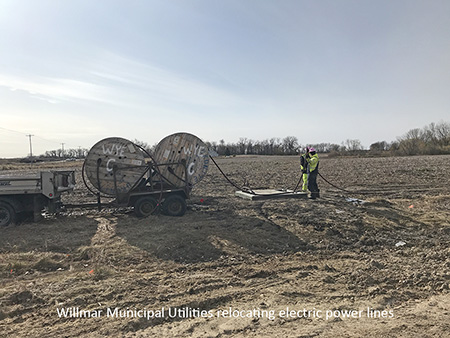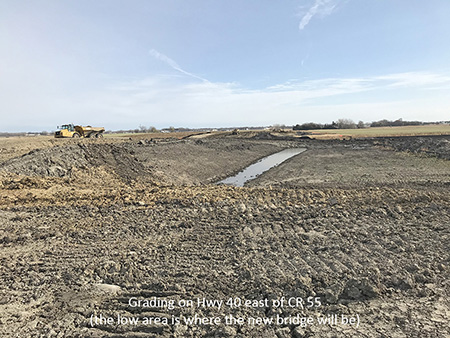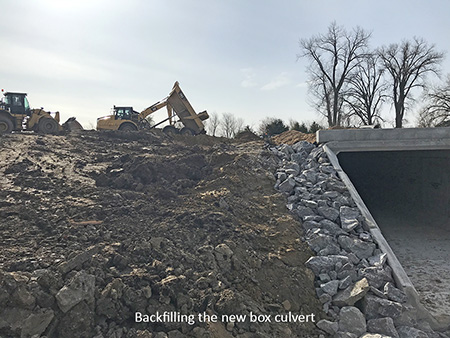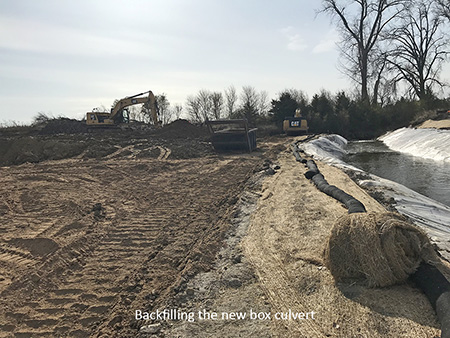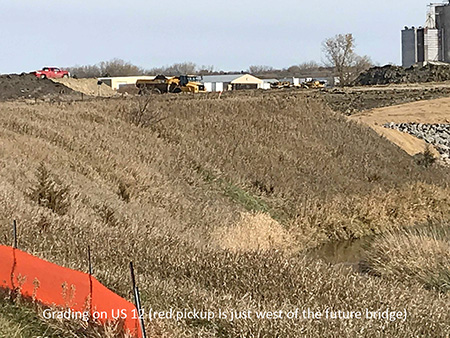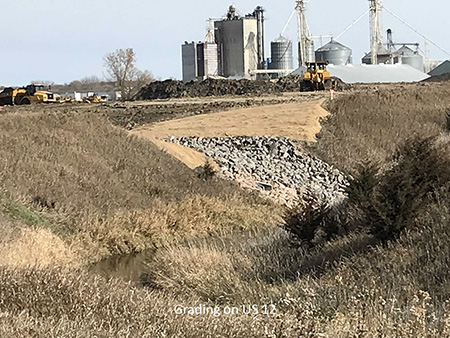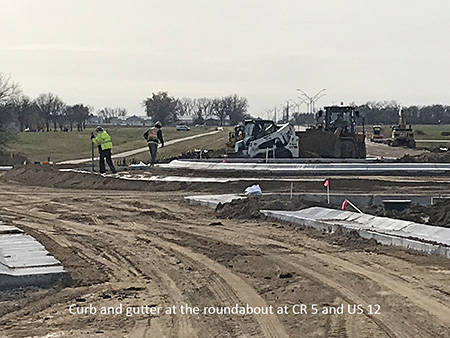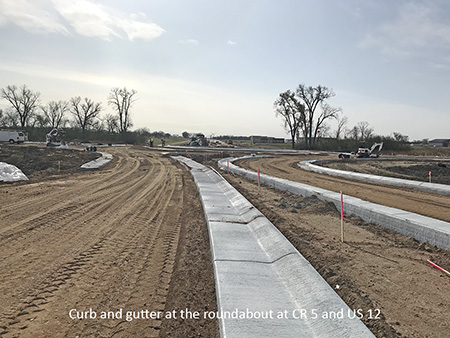 November 1-5, 2019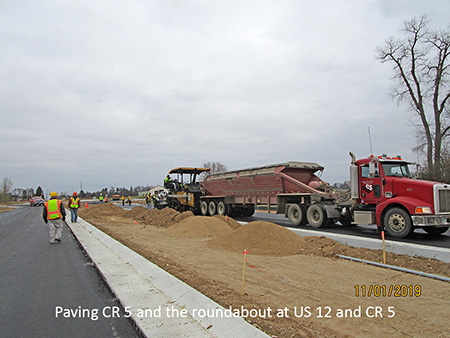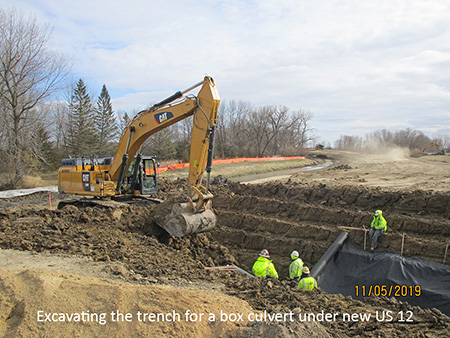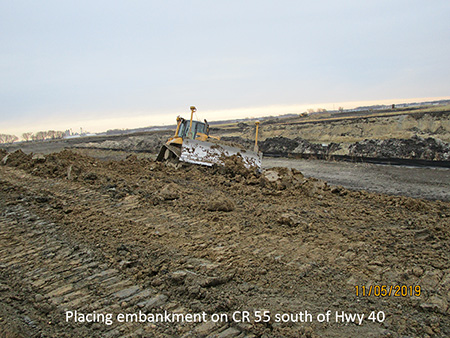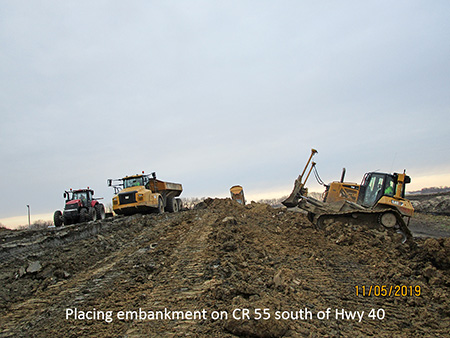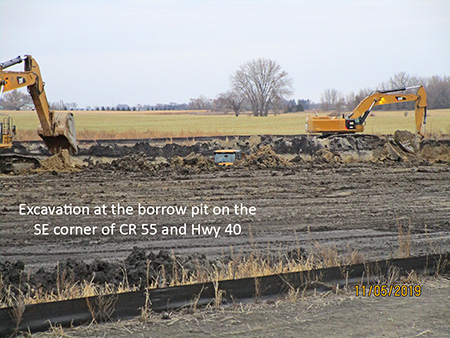 November 12, 2019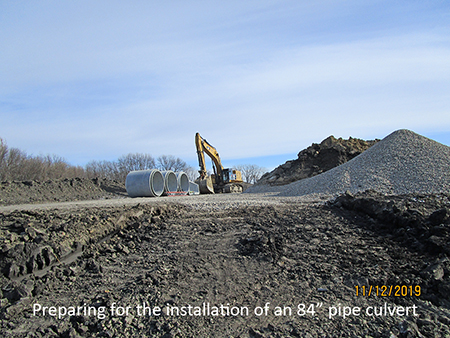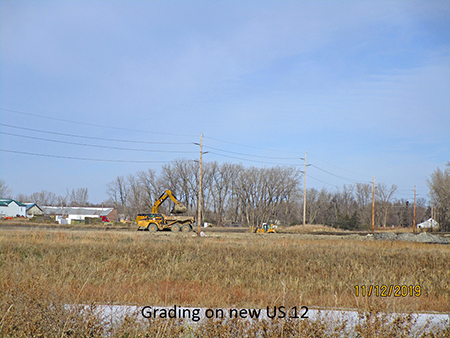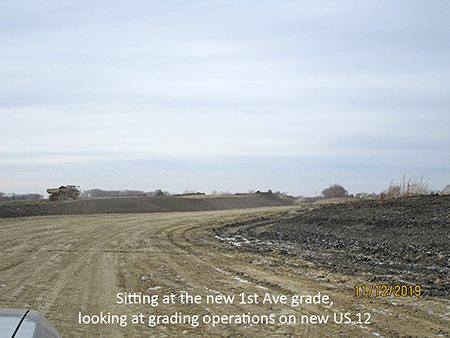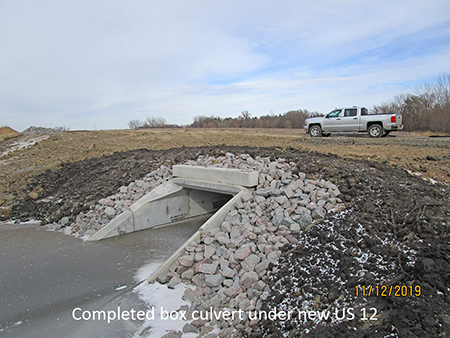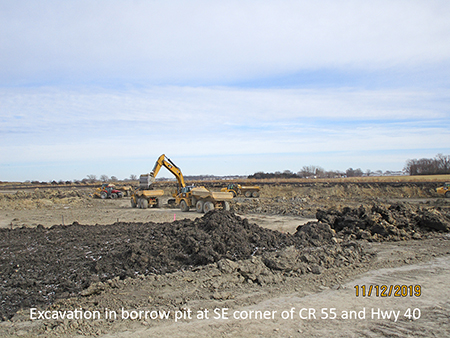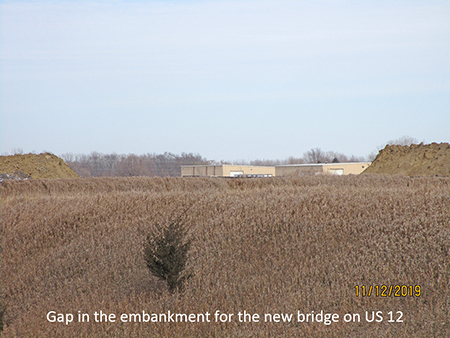 November 19, 2019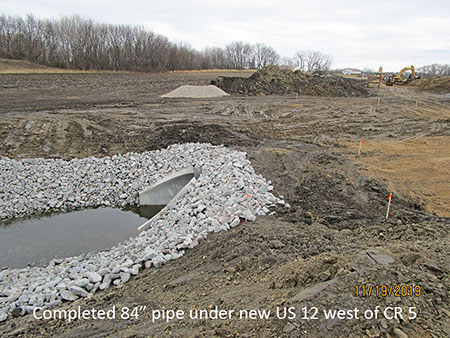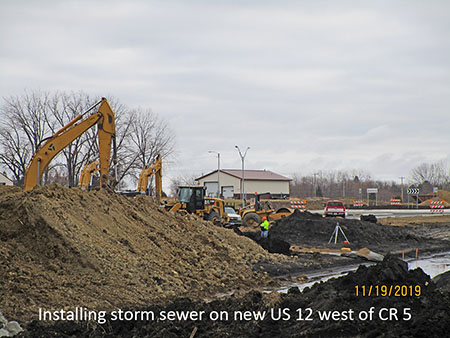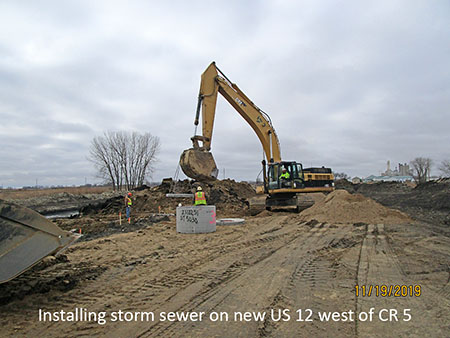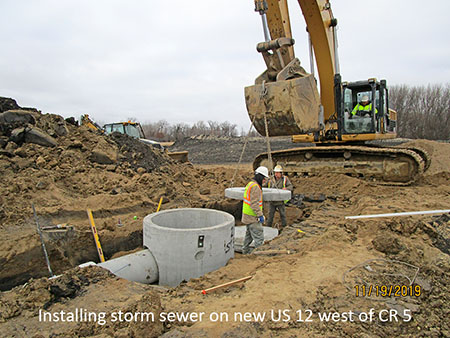 Aerial photos courtesy of the EDC
Thank you to Aaron Backman, executive director, Kandiyohi County and City of Willmar Economic Development Commission (EDC) for sharing the following aerial photos of the project. The EDC is a partner in the Willmar Wye public-private partnership. Melissa Knott, EDC marketing and public relations committee chair, took the photos from a plane piloted by Eric Rudningen.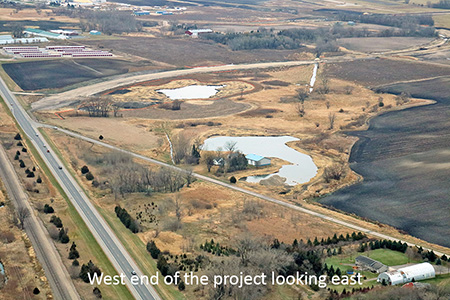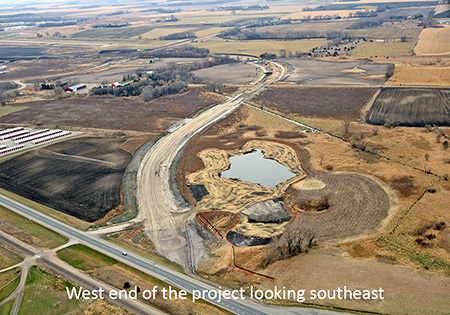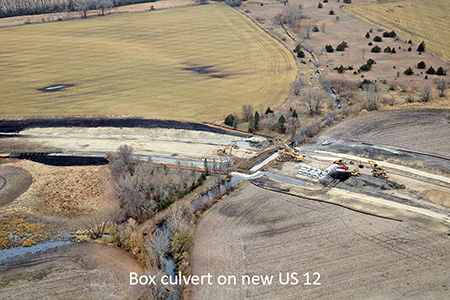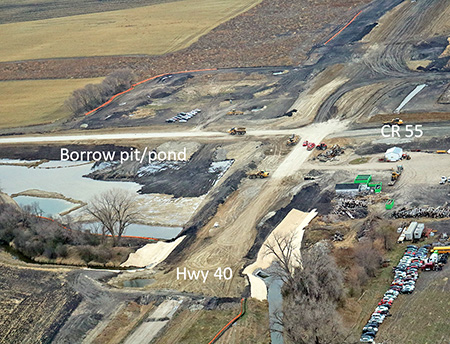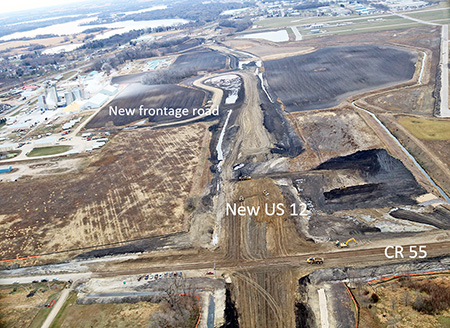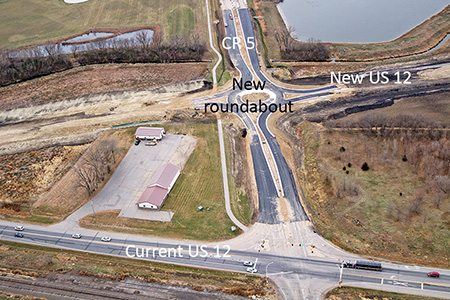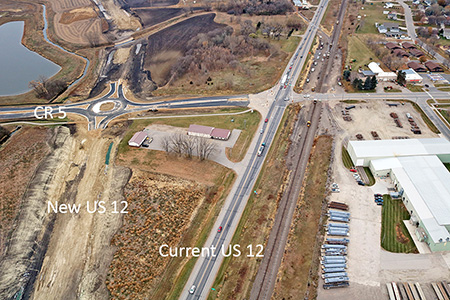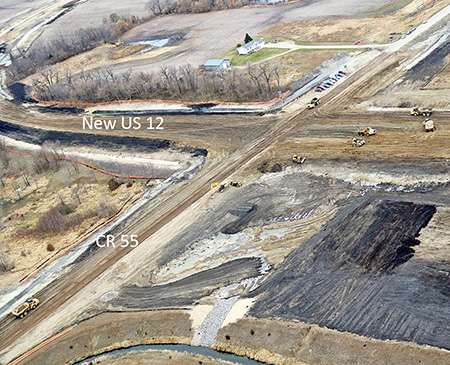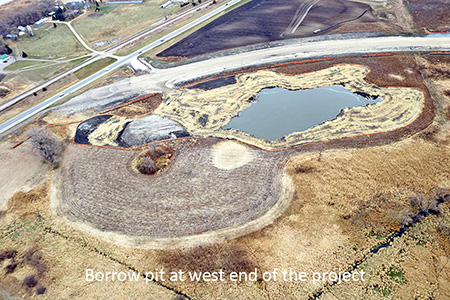 December 6, 2019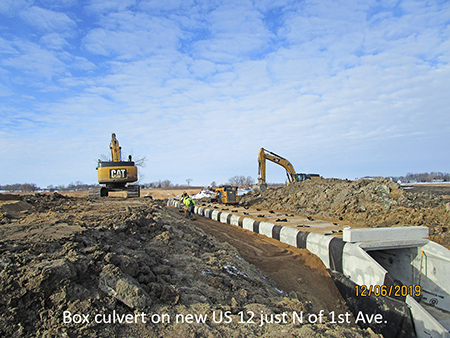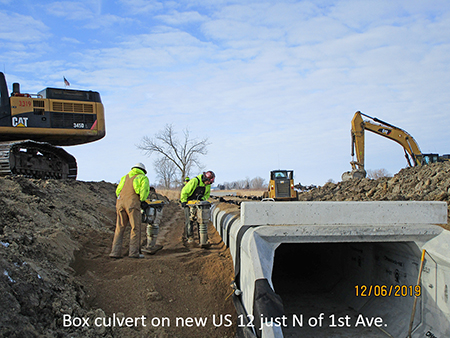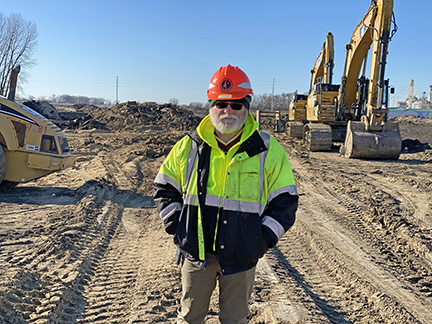 This is our last post of 2019, have a safe and happy holiday season.