About this project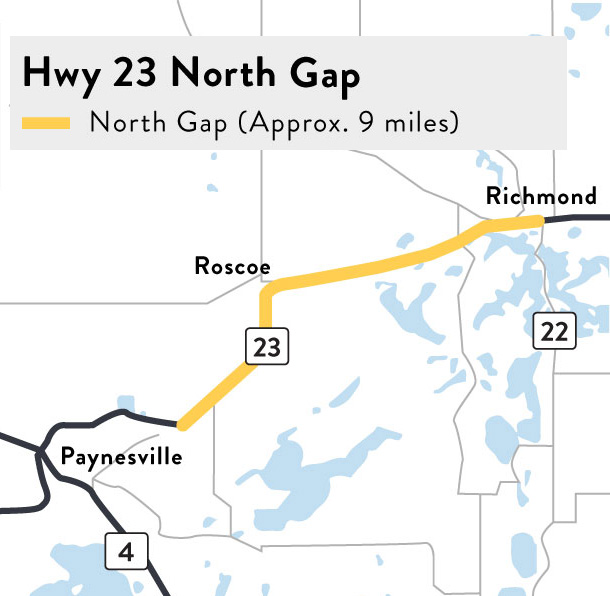 MnDOT reconstructed and expanded nine miles of Hwy 23 from two to four lanes between Stearns CR 33 in Paynesville and Hwy 22/Grant Ave SW in Richmond.
Summary of Work
Reconstruct and expand to four lanes (two lanes in each direction)
Replace pipe under CR 43
Realign and improve access to/from the following Hwy 23 intersections

263rd Ave
CR 12
CR 43
CR 114

Realign the highway curvature near Roscoe to improve sight distances
Reconstruct one mile of Glacial Lakes State Trail near Richmond
Project update
Nov. 2, 2023
The detour will be lifted by mid-day today.
This project has been completed.
Background
Hwy 23 is an important interregional corridor that is a key artery for the economy in the region. It provides the primary east-west route connecting Willmar to Interstate 94 and beyond. The segment of Hwy 23 between Willmar and Interstate 94 is about 53 miles. All but 16 miles are a four-lane roadway.