Hwy 23 safety improvement project
MnDOT is re-analyzing a safety improvement for the intersection of Hwy 23 and Hwy 9 in New London. A J-turn was planned, but hearing concerns, MnDOT made the decision to pause the project and re-engage the community.
The decision to pause the J-turn project means that the intersection will remain substantially as is. Depending on the selected safety improvement, construction of an improvement could be delayed until 2024 or later.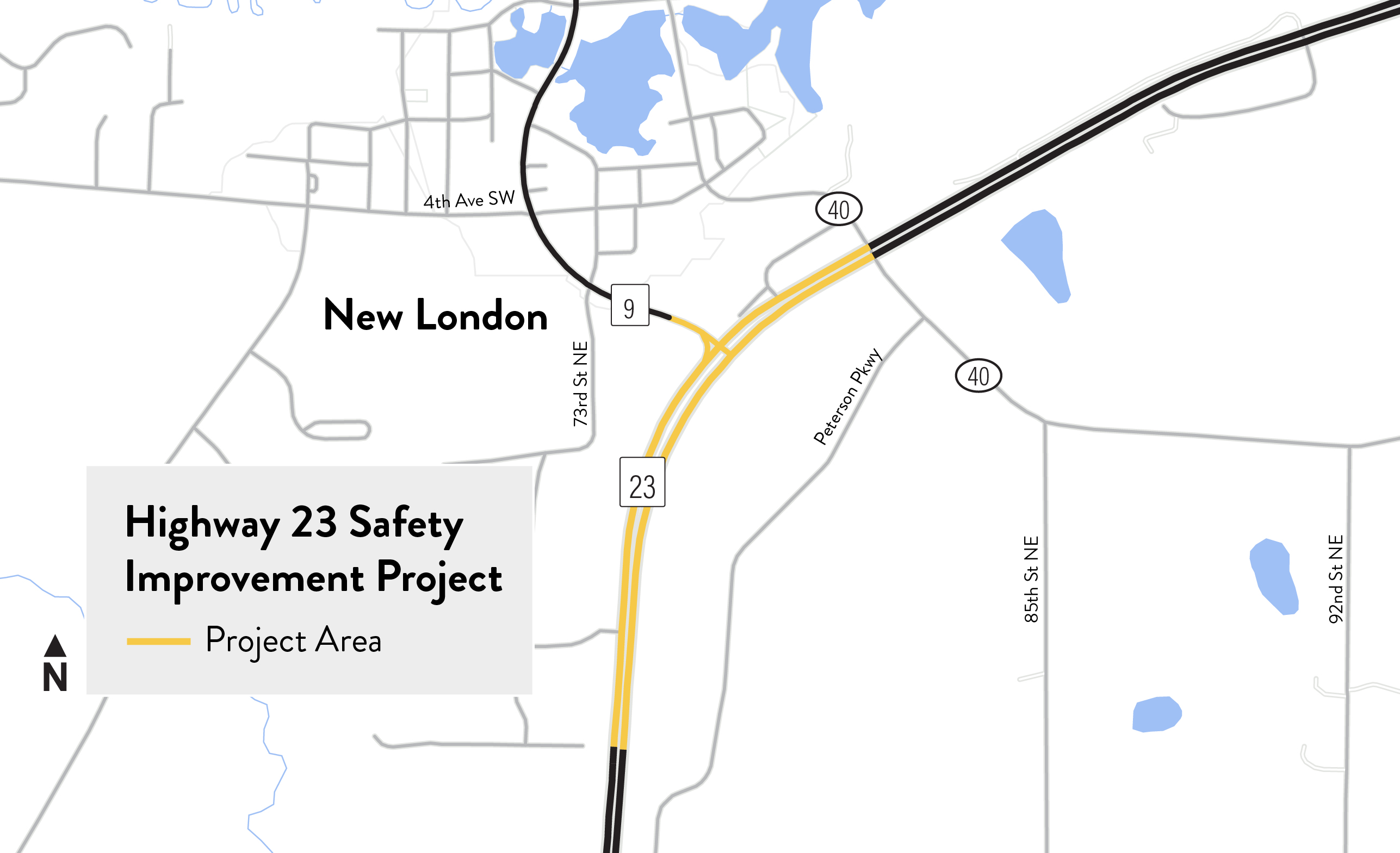 Draft safety improvement concepts
Community input process
MnDOT has secured Pamela Whitmore, Whitmore Resolution Group, to facilitate the community input process, including the formation of an advisory group, to assist in the engagement.
The advisory group is integral in helping analyze potential safety improvements, consider public feedback, and give input to MnDOT.
Short-term improvements
MnDOT is moving forward with the installation of LED intersection warning signs at the intersection of Hwy 23 and Hwy 9 in New London. Signs will be installed approximately 1,000 feet from the intersection. Click here to see an image of the signs and location. The warning signs are a short-term improvement that can be implemented while a long-term solution is re-evaluated. The signs are expected be installed Fall of 2022.