About this project
Summary of MnDOT work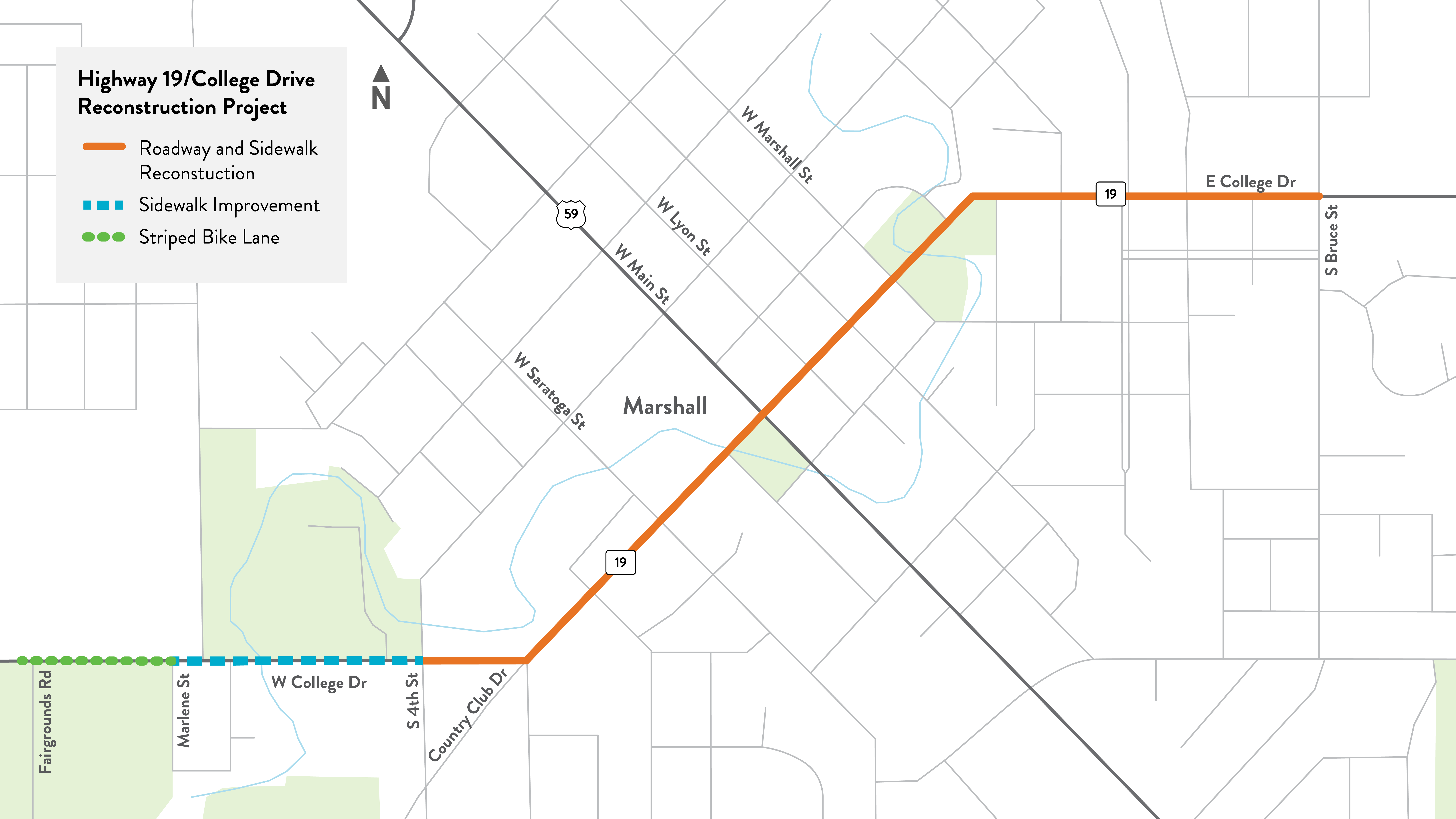 MnDOT is planning a large roadway project (reconstruction of Highway 19/College Drive) from 4th Street through the intersection of Bruce Street in the city of Marshall.
The pavement has deteriorated and the city of Marshall needs to replace aging utilities.
Sidewalk improvements will be made along the project area in accordance with the Americans with Disabilities Act (ADA).
A bike lane will be striped from Marlene St. to just west of Fairgrounds Rd.

Project update
Approximately 20 piezometers will be installed along the project area starting in December 2022. They will stay in place throughout construction. Piezometers determine chemicals in ground water and the amount of dewatering that will be needed during construction
MnDOT has received approval from the city of Marshall on the project layout. Click here to view the project layout.
MnDOT will continue to update the community throughout the design phase. While you may not hear from us as often, we are working on putting together the construction plans.
Detour
Work will require a detour
Contractor
The contractor for the project will be determined after the project has been awarded