About this project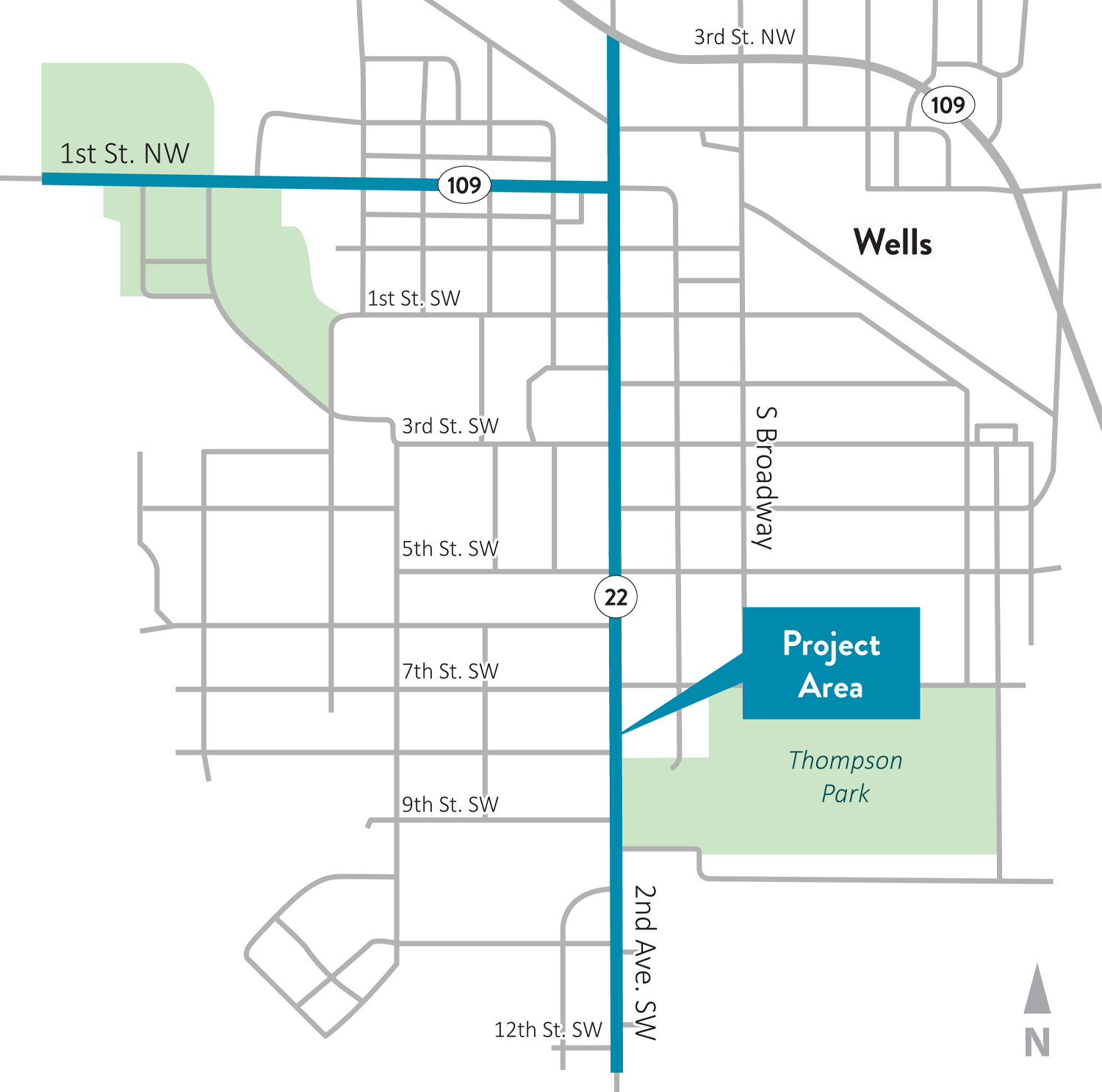 Hwy 22 in Wells from the northern intersection with Hwy 109 to just south of 12th St. SW, as well as Hwy 109 from west of Rose Hill Cemetery to Hwy 22, will be reconstructed to improve the pavement, utilities, and bicycle/pedestrian accommodations. With input from the City of Wells, local residents, and other project stakeholders, MnDOT will evaluate the corridor, develop design alternatives, and arrive at a preliminary layout for construction tentatively planned for 2026.
Get involved
Public input is an integral part of the Hwy 22/Hwy 109 project through Wells. Throughout the development of the project, the community will have opportunities to provide feedback and give input on the corridor as well as the design alternatives.
For more information on upcoming events, surveys and other opportunities, visit the Meetings page.