About this project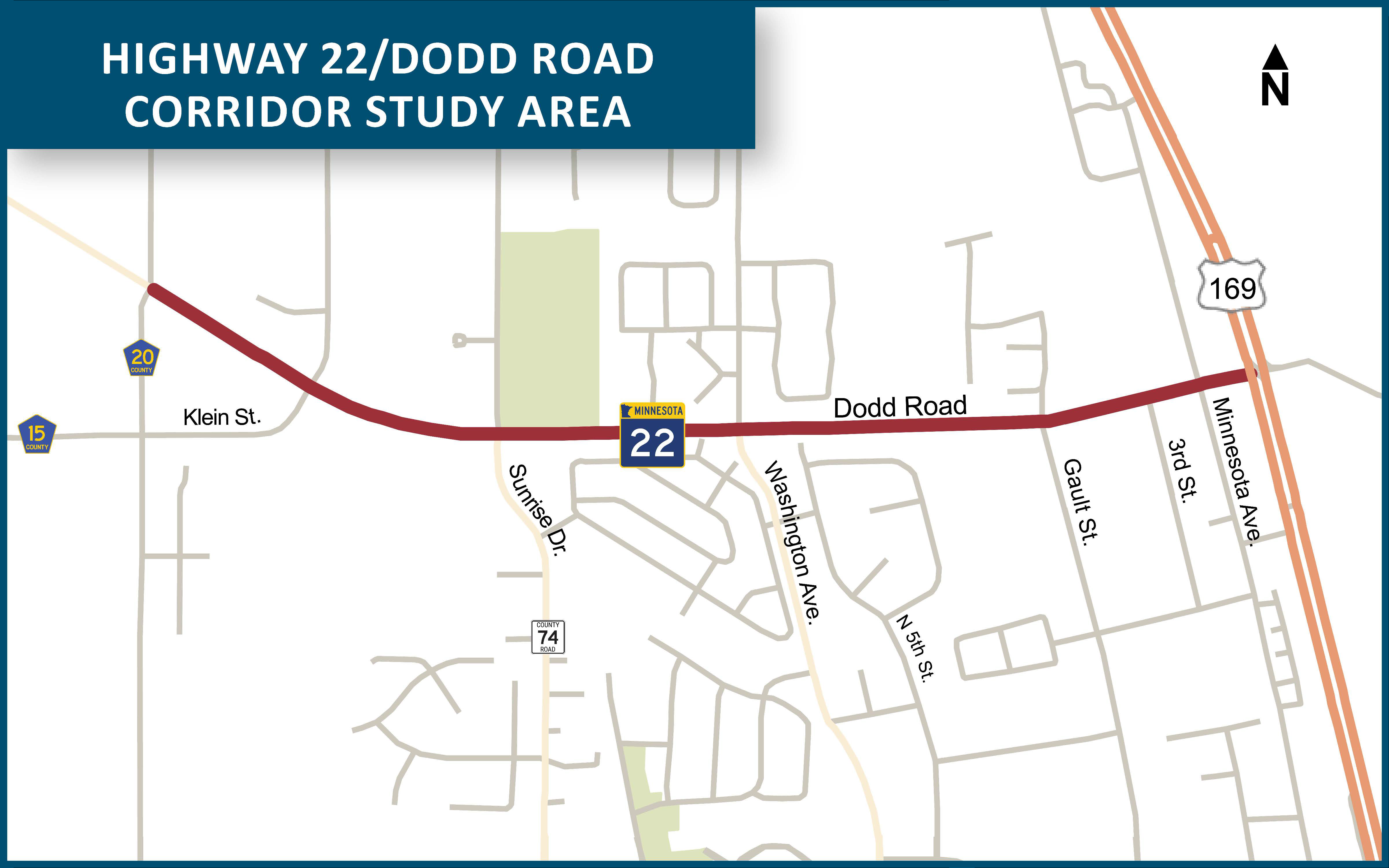 MnDOT is partnering with the City of St. Peter on a Corridor Study of Hwy 22 (Dodd Road) from Hwy 169 to Nicollet County Road 20. A traffic study and engineering analysis along with community input will help identify potential improvements that will be part of a future MnDOT project.
Goals of Hwy 22 Corridor Study
Identify opportunities to improve safety and traffic flow at intersections
Determine current and future bicycle, pedestrian, and transit needs
Outline aesthetic opportunities
Provide recommendations for current highway accesses, as it relates to balancing safety and local business accessibility
Public input
Public input is a key component of the Corridor Study, as it established community priorities for the project area and will inform preferences for design concepts.