About this project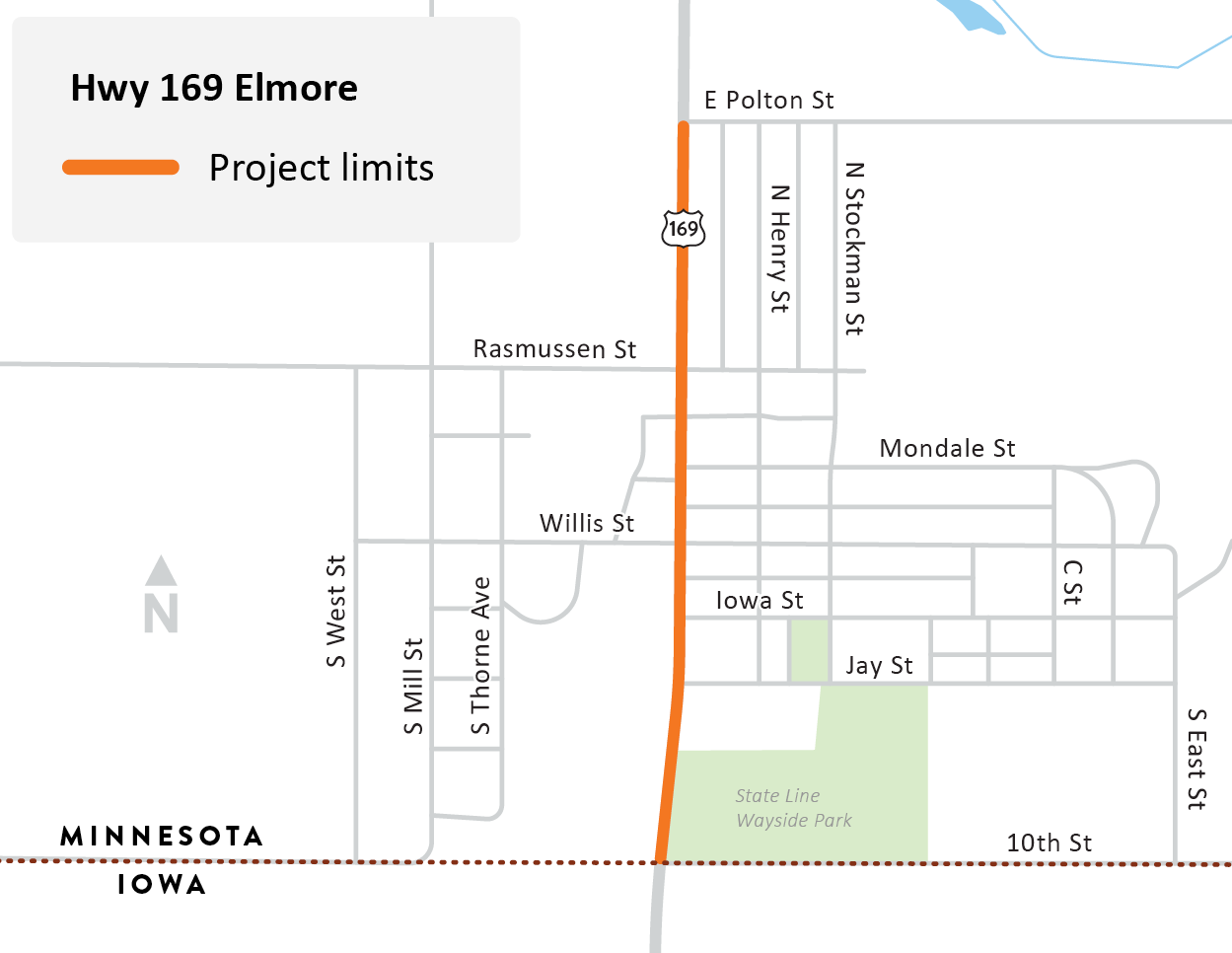 MnDOT is planning for a future project in Elmore from E. Polton St. to the Minnesota/Iowa border. Beyond addressing pavement needs and aligning with the City of Elmore utility work, MnDOT is considering opportunities for safety, bicycle/pedestrian accommodations, and other improvements. In collaboration with the City and input from the community, MnDOT will evaluate the corridor, develop design alternatives, and arrive at a layout for a project tentatively planned for 2028 construction.
Opportunities for public input
Public input is an integral part of developing the Hwy 169 Elmore project. From Fall 2023 through Summer 2024, the community will have opportunities to provide feedback and give input on the project area as well as the design alternatives.