About the project
Update
Hwy 60 opened to traffic on Friday, Sept. 2. Additional paving and striping work will need to be done, but you are able to travel on the road again from Hwy 63 at Zumbro Falls through Mazeppa and on to Hwy 52.

Hwy 52 remains under construction and you need to take a short detour if you are going from westbound Hwy 60 to southbound Hwy 52 and southbound Hwy 52 to eastbound Hwy 60. The southbound bridge and ramps on Hwy 52 are scheduled to open on Sept. 19.
Summary of work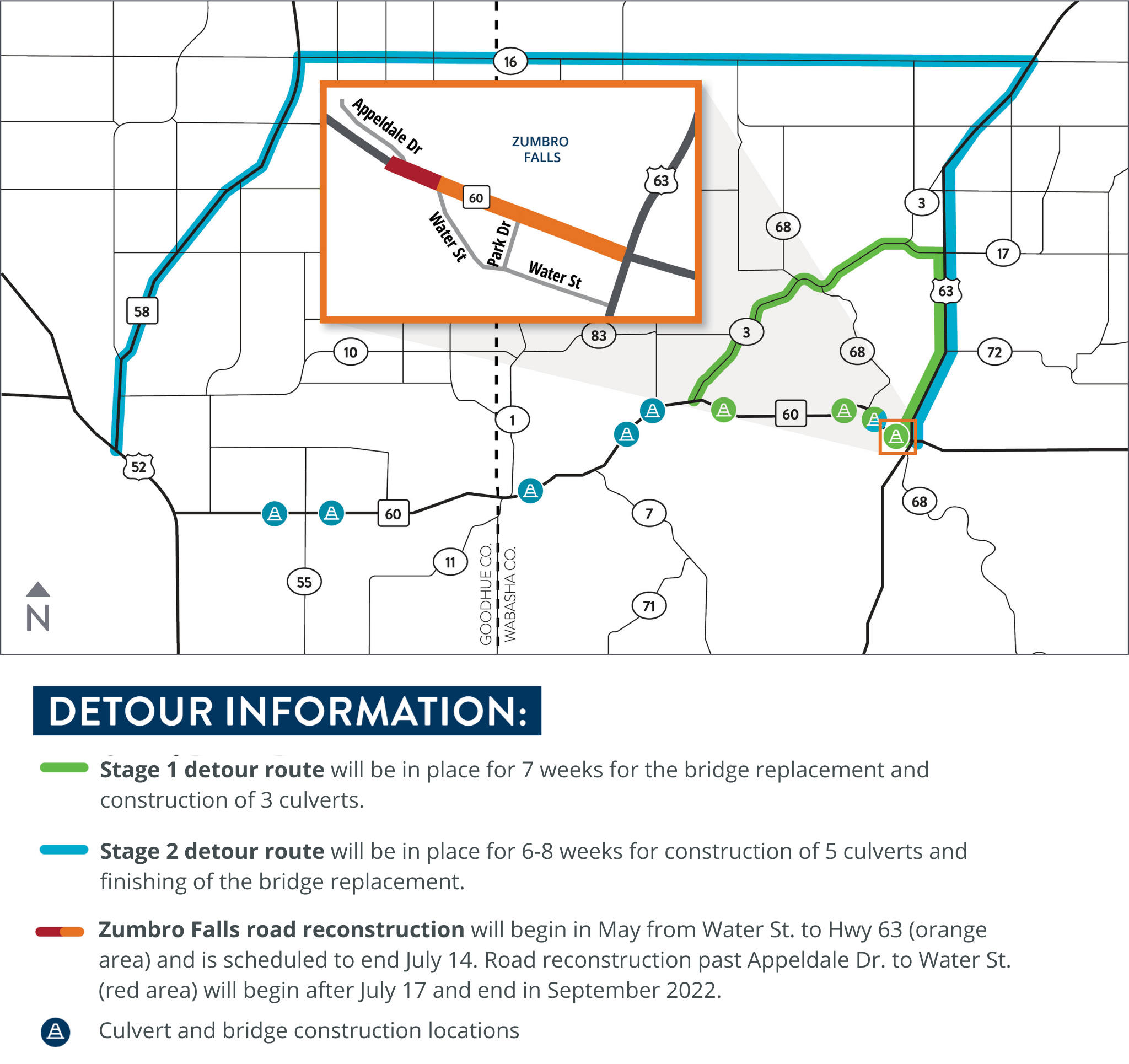 In 2022, MnDOT will resurface Hwy 60 between Hwy 63 and Hwy 52, including the communities of Zumbro Falls and Mazeppa. Eight culvert replacements are planned along the 14-mile route along with a bridge replacement west of Zumbro Falls. ADA improvements are planned in Zumbro Falls and Mazeppa. In Zumbro Falls, reconstruction of the road is planned.
Construction is scheduled from May 2 to October 2022, weather permitting.
Improvements:
Replace/repair 8 culverts and pipes
New bridge west of Zumbro Falls
Road reconstruction in Zumbro Falls
Sidewalk reconstruction (ADA improvements) to improve access in Mazeppa and Zumbro Falls
Update lighting at key intersections
Replace road signs
Replace guardrail