Sign up for project email updates
Summary of work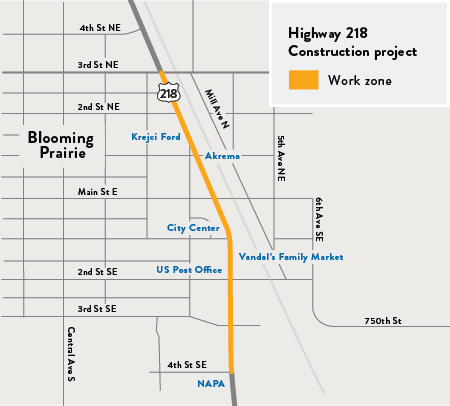 The Minnesota Department of Transportation (MnDOT) is planning to reconstruct the Hwy 218 corridor through Blooming Prairie will be reconstructed in 2024. This project will include adding new pavement, enhancing accessibility, installing sidewalks and improving everyone's safety at the 218 and 1st St NE intersection.
Currently, MnDOT is reviewing options for adding through lanes, turn lanes, bicycle and pedestrian facilities with the city of Blooming Prairie.
Public engagement is on-going and anyone with comments or questions are encouraged to reach out to the project management team.