About this project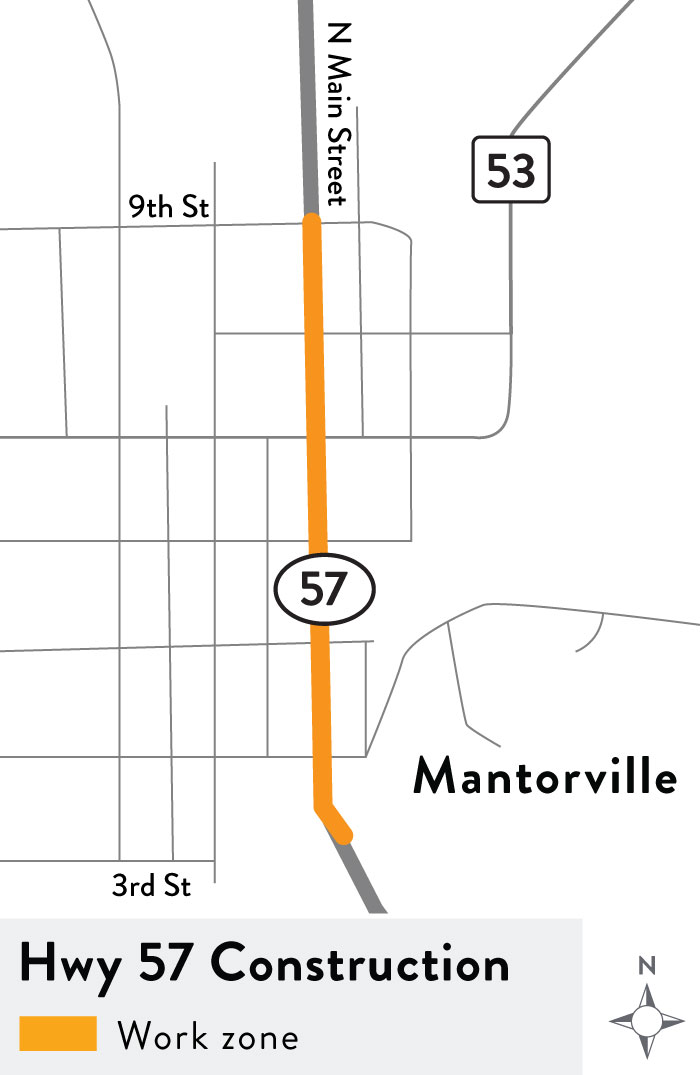 Public meeting
Join us for a public meeting on Sept. 27, 2023 to learn more about the Hwy 57 Mantorville reconstruction project.
Date: Wed, Sept. 27, 2023
Time: 6-7 p.m.
Location: Dodge County Government Services building
Address: 721 N. Main St., Mantorville .

Please use the entrance on the southside of the building. A formal presentation will start at 6 p.m.
Additional details can be found under the meetings tab.
Summary of work
Reconstruction of Hwy 57 from the South Branch Middle Fork Zumbro bridge to 9th St. in Mantorville is scheduled for 2024.
Work includes:
Reconstruct of roadway base
Construct new driving surface
Replace stormwater pipes
Upgrade pedestrian and bike facilities