Project details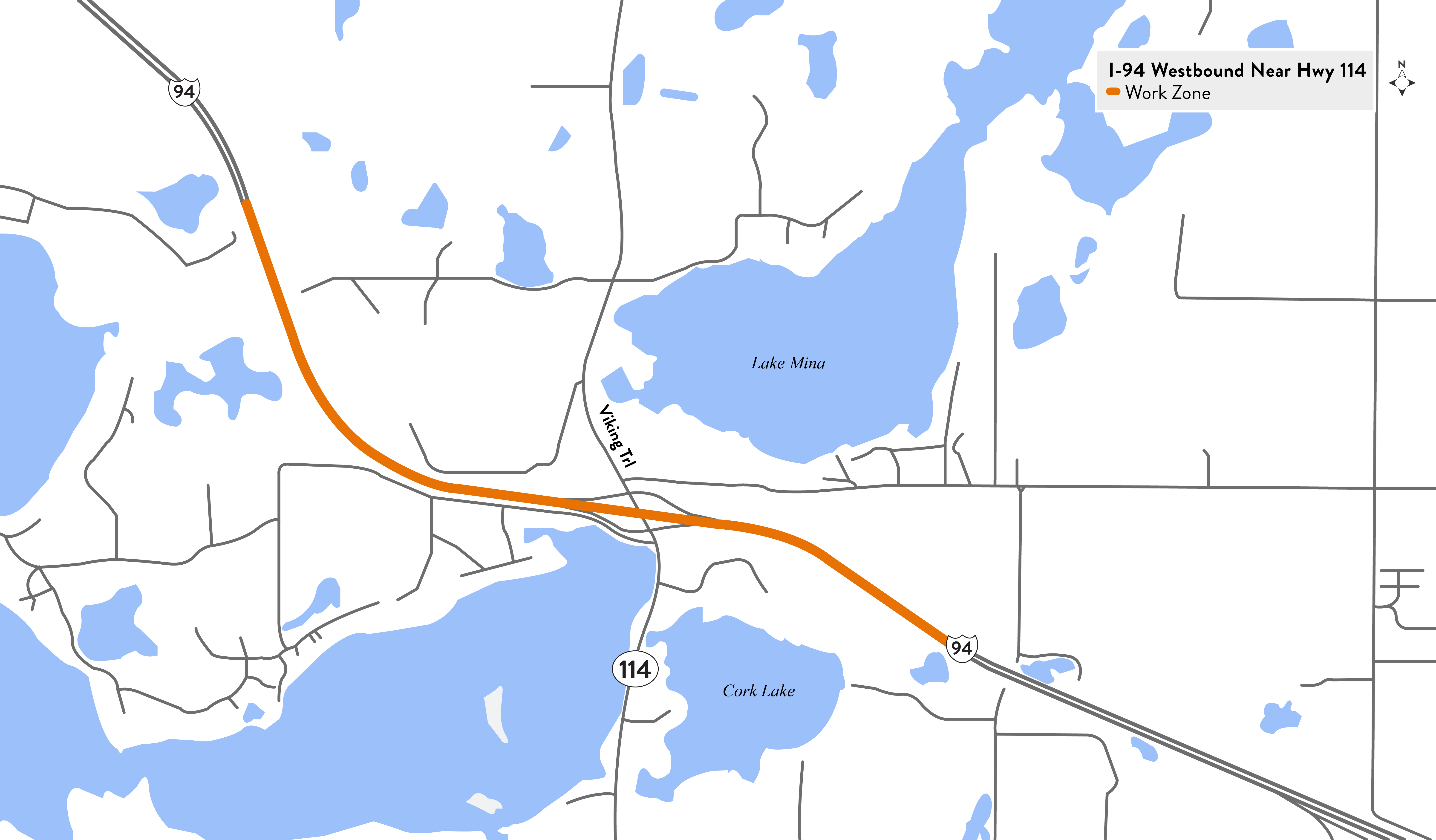 In 2023, the Minnesota Department of Transportation will complete a project to resurface the westbound lanes on Interstate 94 west of Alexandria. The project is located near Highway 114, between mile posts 96 and 100.
Key project elements
Current traffic impacts
Crossovers/head-to-head traffic on eastbound lanes until October
Sept. 21: Short-term ramp closures at Exit 97/Hwy 114 interchange. On-ramp will close 7 a.m. to noon. on Sept. 21. Use Hwy 27/Exit 100 to access I-94.