About this 2021 project study
MnDOT, in partnership with Mille Lacs County and the City of Milaca, is conducting a 2021 corridor study to identify improvement needs along Hwy 23 between the Rum River Bridge to Co. Rd. 2 (105th Ave.) in Milaca.
Thank you
Wow! A big 'shout out' of gratitude to the Community of Milaca who took the Hwy 23 survey open through March 2021. We had over 1,200 surveys submitted! Your insight will help us shape the vision of this future project.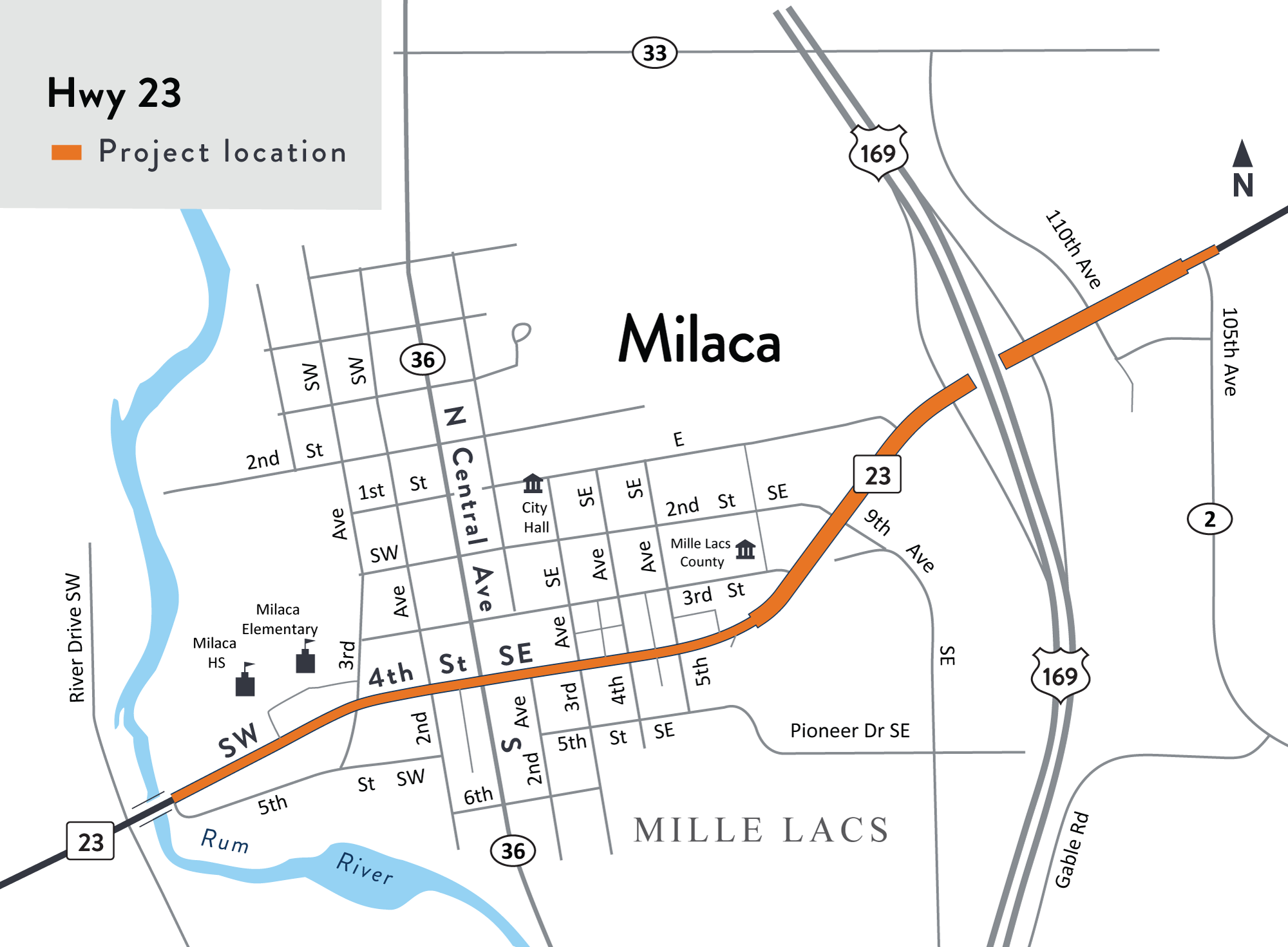 Public outreach
The study will seek ways to improve the traffic flow, safety and multi-modal use to meet the growing needs of the Milaca community.
Public feedback is a vital part of the Hwy 23 study. Opportunities include:
Spring 2021: Project study introductions presentation and on-line survey in March
Summer 2021: Results and alternative solutions presentation and on-line survey
Overall feedback and information gathered in the 2021 study, will be used to plan future short and long-term improvements along Hwy 23.

March 2021 - Hwy 23 Milaca presentation by MnDOT Project Manager Zach Whitley and staff