About this completed corridor study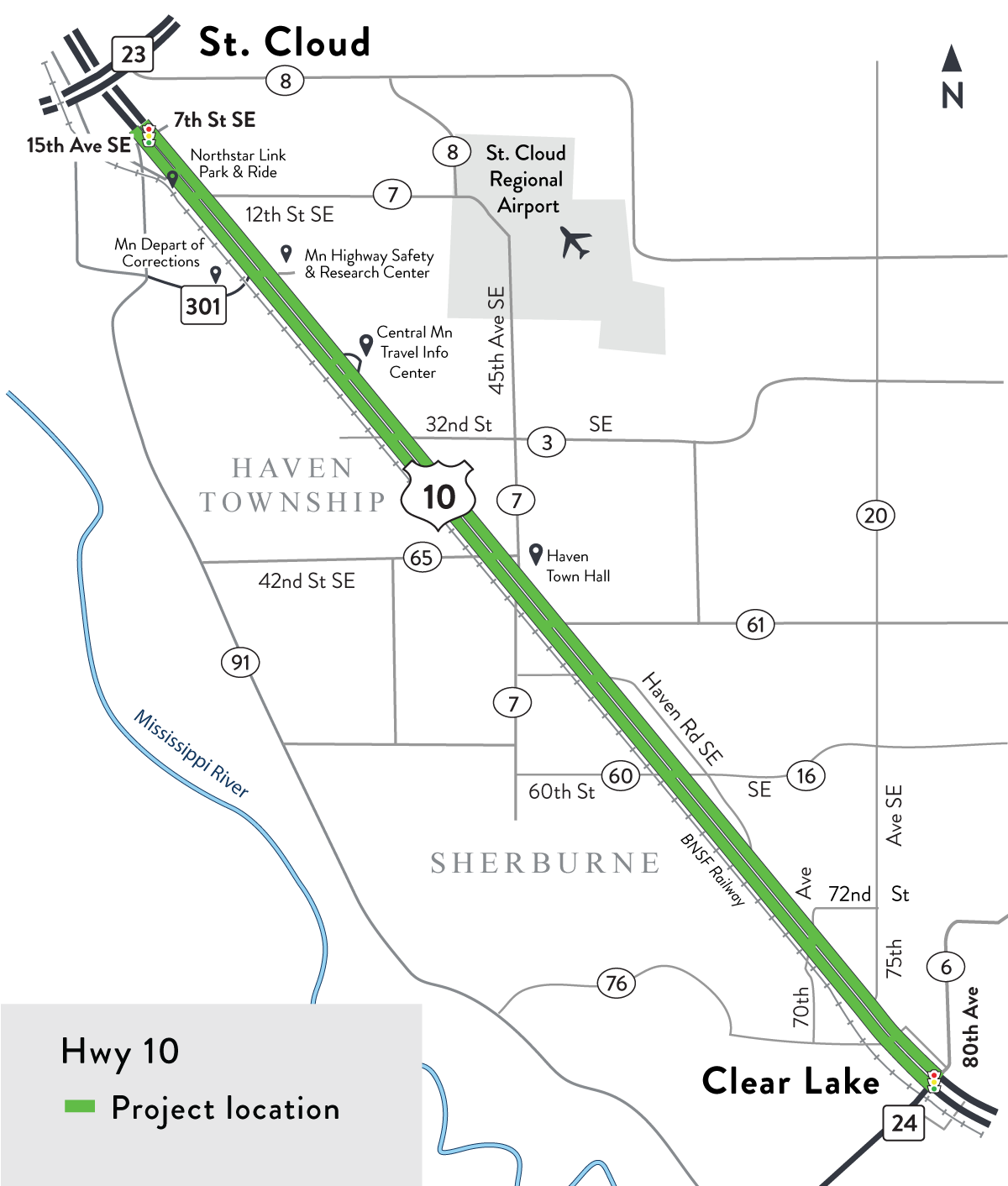 The study identified future safety and access needs along ten miles of Hwy 10 between 15th Ave. SE in St. Cloud and Hwy 24 in Clear Lake, Sherburne County.
The study was completed in April 2023. It analyzed the corridor's current and future demographics, land use/development, maintenance operations, road and drainage conditions and safety data. Public feedback received during the study supported the recommended improvements.
MnDOT thanks you for your participation in making this corridor study a success.